Extending our partnership with Axcis Education
Published on 18 May 2021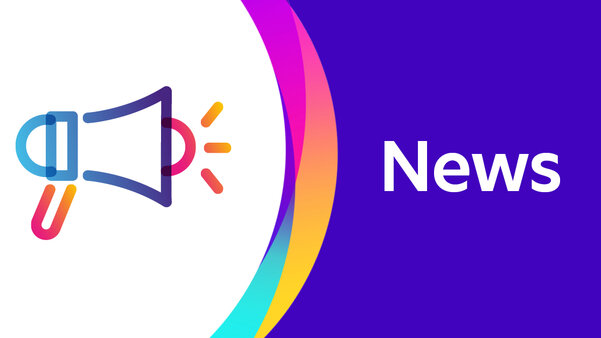 We are delighted to announce that our partnership with Axcis Education is being extended, and they will be sponsoring our charity until 2025. This will help fund key parts of our work improving understanding of autism, including resources, content and newsletters for the public, school staff and autism professionals.
Axcis Education is the leading supplier of special educational needs and disabilities staff in England and Wales and have been supporting our charity since 2011. Most recently, Axcis sponsored our World Autism Awareness Week resources for schools, which included lesson plans, quizzes, posters and much more and were downloaded more than 25,000 times.
Alongside continuing our regular good practice newsletters for school staff and autism professionals, the partnership will allow us to produce a series of Spectrum Live online broadcasts in the coming months. This is an online series, in a TV talk show format, involving autistic people, families and professionals and focusing on autism-related topics. The upcoming episodes will be specifically designed to support education professionals in their work with autistic students.
Caroline Stevens, Chief Executive of the National Autistic Society, said: "We are pleased to announce that we are renewing our long-standing partnership with Axcis Education for another four years. Axcis have been champions of our work since 2011 and are an important part of our efforts to create a society that works for autistic people.
"As valued partners of our charity, Axcis have supported a range of important initiatives. These include sponsoring our newsletters for autism professionals, teachers and school staff, and supporting our World Autism Awareness Week schools resources and our online professional practice content. In addition to this, we are looking forward to Axcis supporting a series of Spectrum Live broadcasts.
"We are extremely thankful for the support of Axcis and their staff and look forward to continuing our impactful partnership."
Paul Gold, Chief Executive Officer of Axcis Education, said: "Axcis Education are delighted to renew our partnership as key sponsors of the National Autistic Society for a further four years.
"As long-term partners of the National Autistic Society, we are proud to have helped enable the development of many resources that support autistic people, their families and professionals and look forward to continuing this in the years ahead.
"As part of our renewed agreement, we will be supporting all aspects of the professional activities of the charity including Spectrum Live talks – a range of live-streamed events designed to support education professionals in their work with autistic students."
Further information