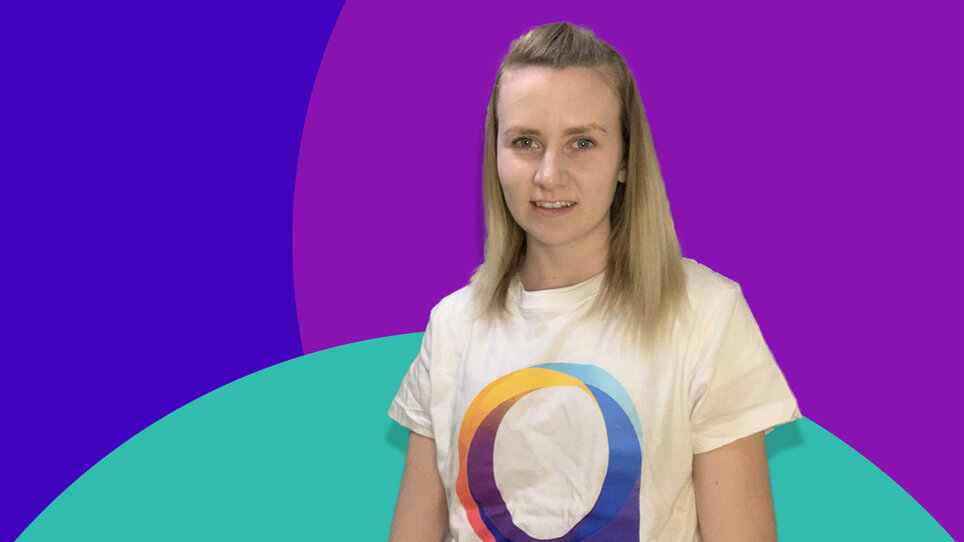 Ettie's Super 7 Challenge
Autistic nursery school worker, Ettie is packing a lot into World Autism Awareness Week. Ettie describes herself as a DIY enthusiast who can do anything from sewing up a small hole to building a shed, as well as a football fan. She'll be using those practical and sporty skills for her Super 7 learning challenges AND seven, seven-minute workouts. We caught up with Ettie to find out more.
Sign up for your Super 7 Challenge
Why are you taking part in World Autism Awareness Week?
Supporting autistic people is my passion and since being recently diagnosed myself, I feel I can really connect with others. I work in a nursery school, working closely with a number of autistic children every year. From the helpline, to social media groups and articles in the charity's magazine, the National Autistic Society has been very supportive to me and the families I work with.
I would love to be able to spread the word about autism. I want to help create a world where everyone is accepted no matter how we all live our lives.
It sounds like you have some amazing challenges planned. Can you tell us a bit more about them?
My plan is to do seven pieces of art connected to the seven continents of the world, while researching autism in those seven continents. I'd like to see how the numbers of people diagnosed differ across the world and how they are supported, based on where in the world they live and what their cultural background is.
I'm also going to be filming myself doing British Sign Language/Sign Supported English/Makaton to seven different songs. And I'll be doing a seven-minute workout, each day of the week.
You can see how Ettie is getting on with her challenges in her videos below
Inspired by Ettie?
Why not do your own bit of fundraising for World Autism Awareness Week and help create a society that works for autistic people.