Autism insight panel results - May 2022
Thank you to everyone who signed up to the Autism insight panel and took part in our May survey. Over a third of those who signed up took part in our latest survey.
This survey focused on:
autism awareness and accessibility
support from the National Autistic Society
life after COVID-19
the National Autistic Society brand and how we communicate
online gaming.
Autism awareness and accessibility
When asked about their autism awareness, all four services received unfavourable responses. The police were indicated as being the most aware of autism, but three-quarters of respondents still rated them a six out of ten or lower.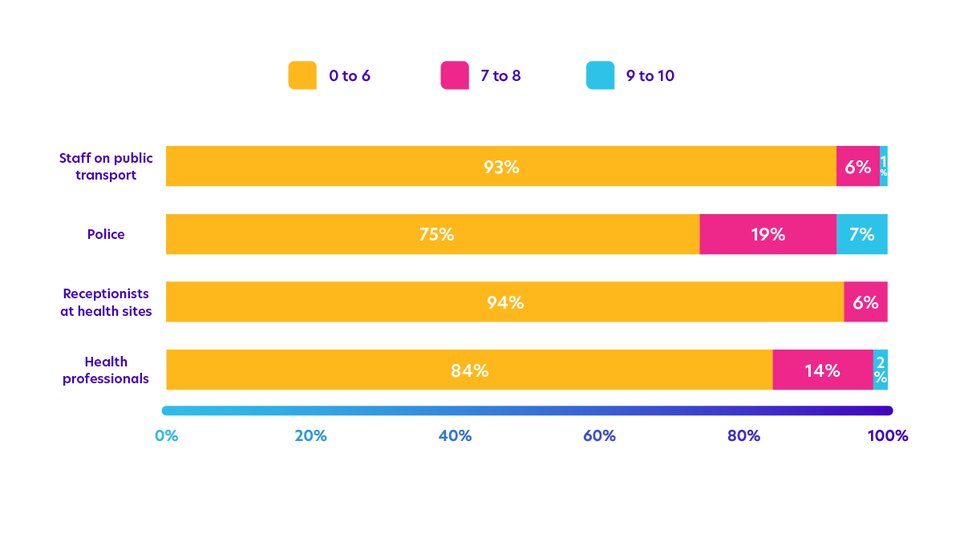 Our brand
We asked what qualities best describe our brand?
'Established' was easily the most-selected quality, followed by 'Supportive' and 'Expert'. Leaving aside 'None of these', 'Outspoken' was the least chosen, followed by 'Effective' and 'Pioneering'.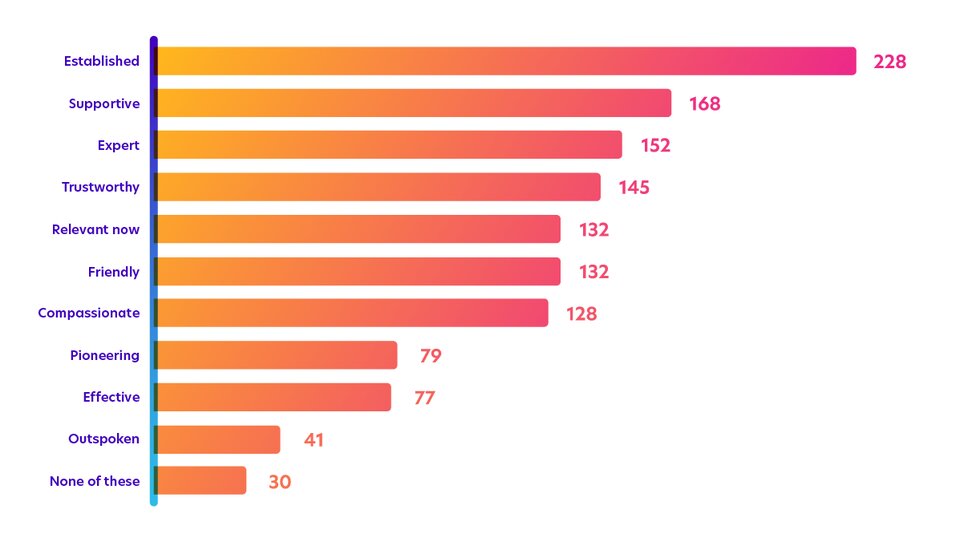 Our brand
Our brand was most often described as 'Professional' and 'Modern'. By contrast, 'Corporate' and 'Caring' were the least used terms.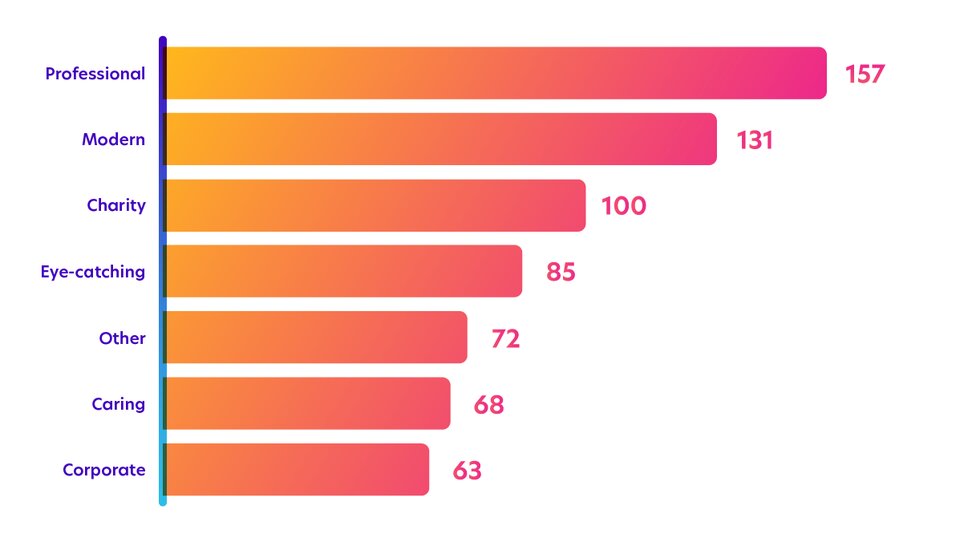 Support from the National Autistic Society
One in two agreed that as a result of our work and support over the last year, they knew more about autism. Only around one in six agreed that they were able to do more things and the same proportion agreed they felt less isolated.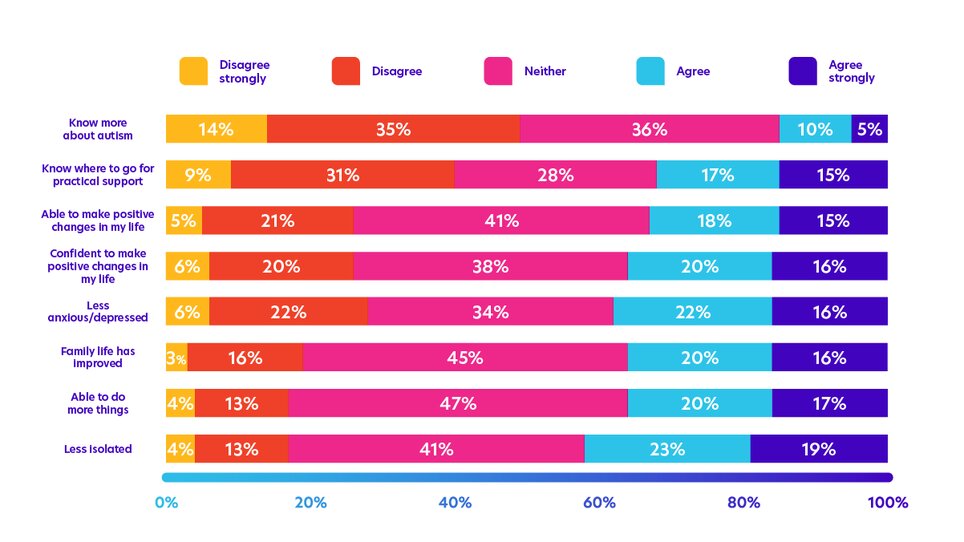 Life after Covid
Three-quarters of respondents said they understood the rules and guidance about Covid. Only around three in ten agreed that their life had gone back to how it was pre-pandemic.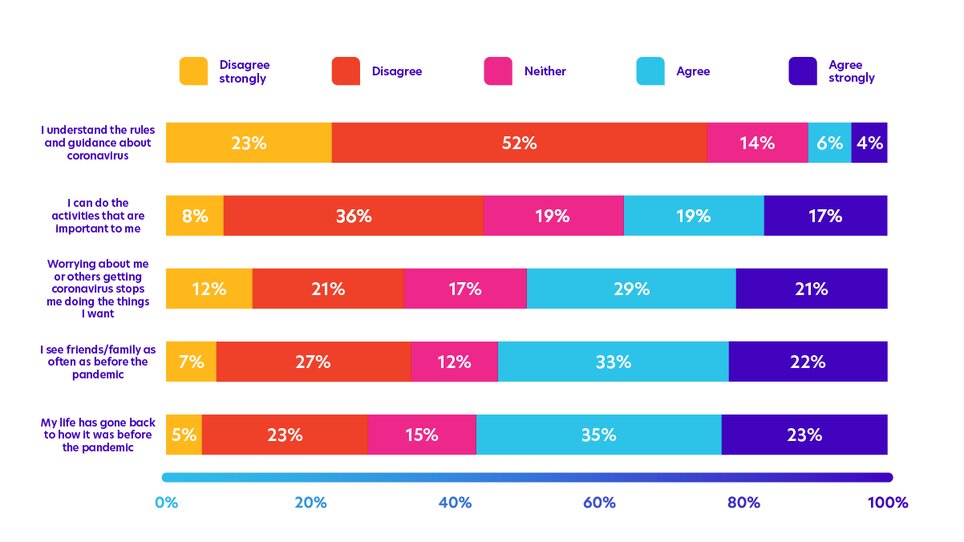 Communication with our charity
Only one in three said the website was easy or very easy to navigate to find answers to questions. one in six said it was not at all easy to navigate.
60% said it was clear which phone number to call if they couldn't find the information they were looking for.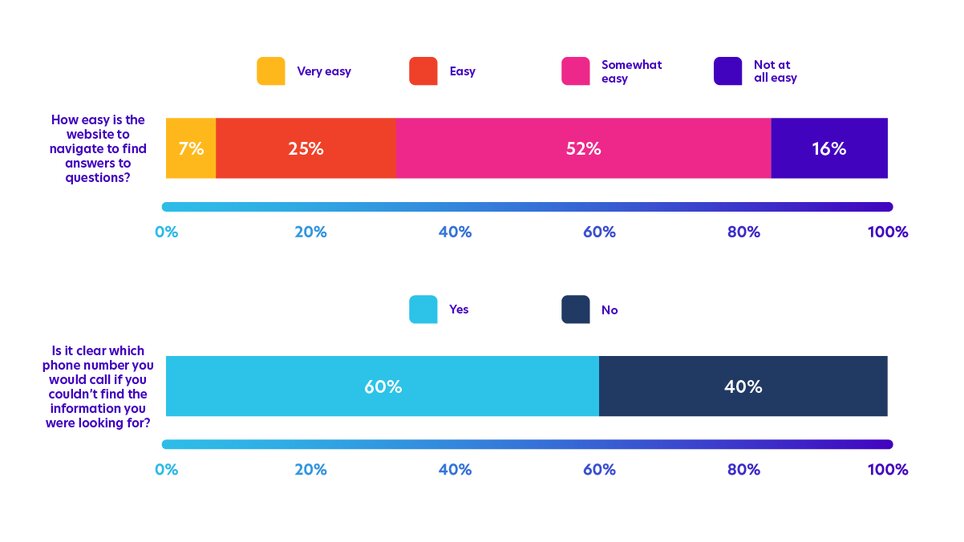 Communication with our charity
Email was the most selected communication method, and communication via digital methods in general was vastly more preferable to communication via phone or post.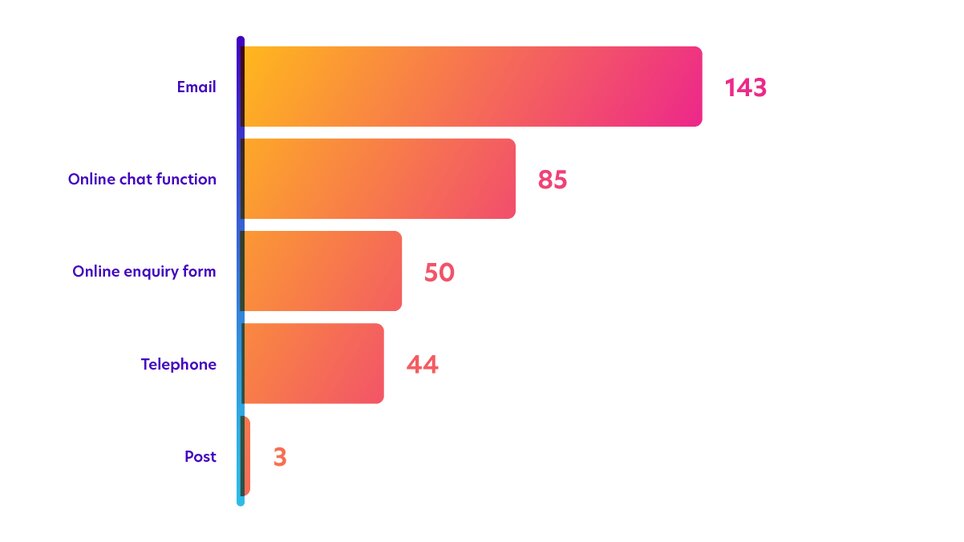 Online gaming
One in four said they did online gaming. Of those that did, only seven said they would be interested or very interested in hosting an online gaming fundraiser, though a larger number would be interested in watching and/or donating to such a fundraiser.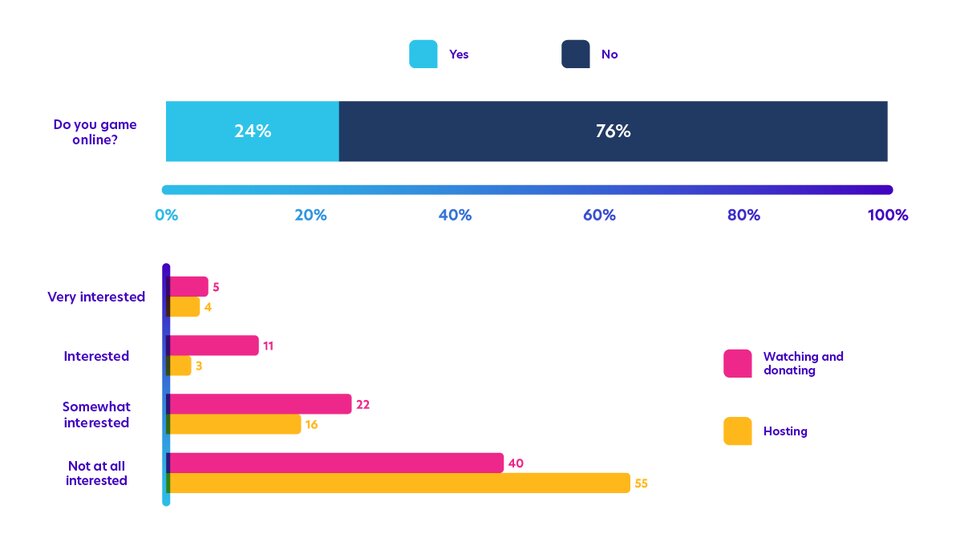 What next?
We will continue to use the results from these regular surveys to shape our work and inform our new organisational strategy.
Our next survey will go out in July and will include questions on our future campaigns and specific projects we are focusing on.
Feedback is a vital part of our work and helps us to understand the issues you and your family are facing and what you think our priorities should be.