Stories from the Spectrum
"I have always enjoyed art. I didn't speak until I was five, but I communicated through drawings."
Spencer Cotterell
- on autism, communication, and his love of art
Stories from the Spectrum: Spencer Cotterell

We know 99% of people have heard of autism but only 16% of autistic people feel the public understand them.
To mark the end of World Autism Awareness Week, we caught up with autistic artist and animator, Spencer Cotterell.
Our charity commissioned Spencer to create a short animation. To show how every autistic person is different, the video My Journey highlights the day to day experiences of two autistic people. You can watch the video at the end of this interview.

When were you diagnosed as autistic?
I don't remember, but I realised I felt different from my peers when I was at college or high school. My mother says I was diagnosed at two-years-old.
What is being autistic like for you?
For me personally, it's more to do with the behaviour and mentality of others and how I would like people to treat me the same way as their non-autistic friends, colleagues and peers.
When did you become an artist and animator?
Drawing is my favourite hobby. My mother tells me I didn't speak until I was five-years-old and the only way I communicated was through drawings. My art skills helped me get into university and, as the years have gone by, I've pursued a career in the art and design industry. Since graduating, I've worked as a freelancer for the National Autistic Society and previously, Google.
"I didn't speak until I was five-years-old and the only way I communicated was through drawings."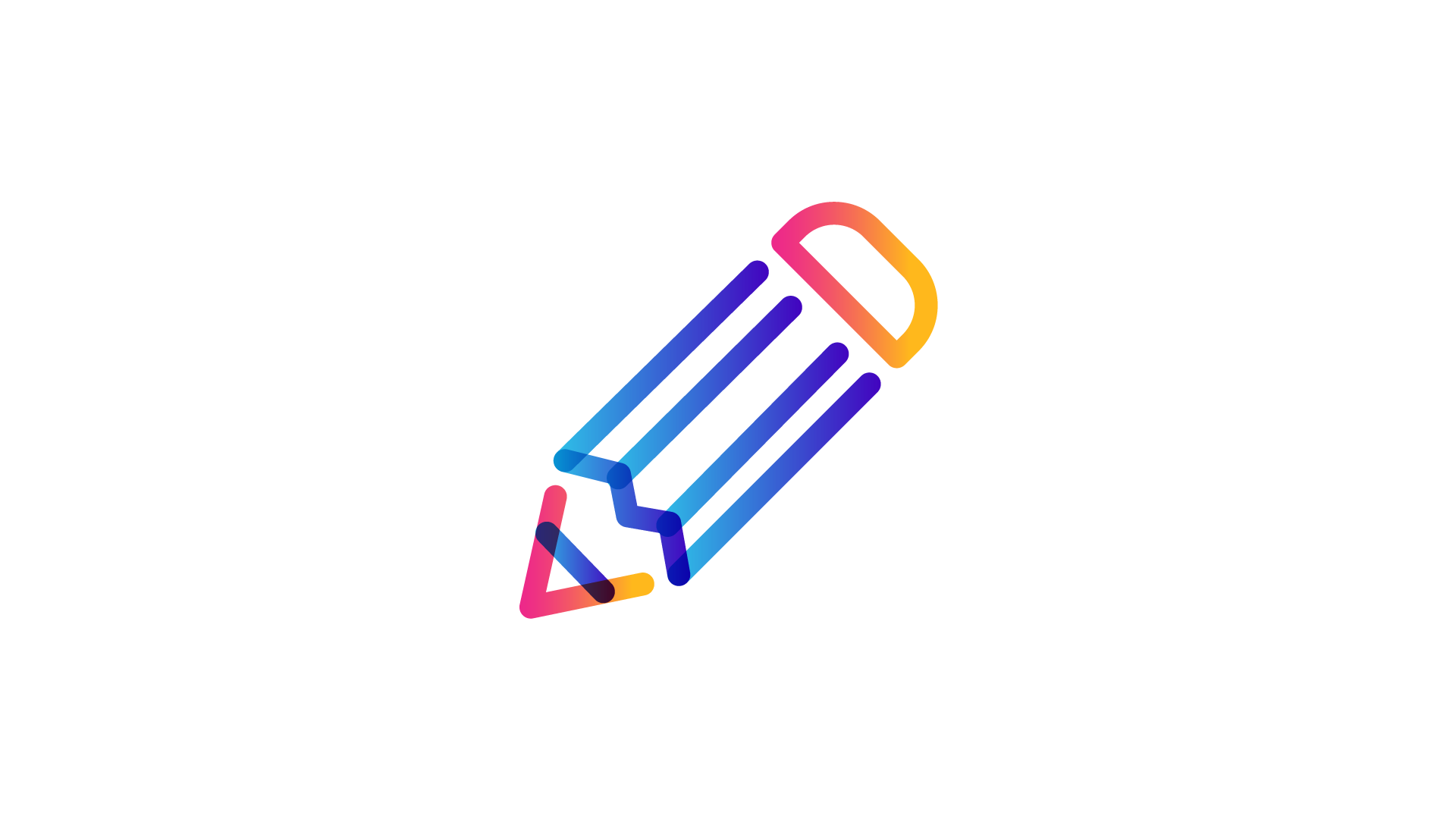 We love your artwork and your style is so unique! What inspires you?
I usually experiment with different styles. I'm also inspired by Manga, which is a Japanese style of art and go with my family to many Japanese exhibitions — including Comic Con, of course! I also enjoy ceramics and graphic design.
If you could dispel one autism stereotype, what would it be?
I don't like is how the word 'autistic' can be used as another word or slang for 'idiot' or 'stupid.'
Why do you think raising autism awareness is so important?
It is important help society understand every autistic person is different. As I am seeking employment, I think it's especially important to make employers aware of autistic people's many talents. Autistic people should be seen as a positive asset in every aspect of society.
What is the animation you created for World Autism Awareness week about and how did you come up with the design?
For this World Autism Awareness Week short film, I used a bold and simple style for the main characters, as it's animation friendly. To emphasise how every autistic person is different, I focused on two autistic characters. They go through the exact same morning routines as they prepare to go outside.
Douglas, the boy, has high support needs and his mother helps him with things like waking up in the morning, washing and dressing.
The girl, Sarah, is also autistic but does not have high support needs. She is more independent than Douglas, but unlike him, she is very anxious about going out in public and the dangers presenting themselves with every step she takes.
I have a cousin who has high support needs, so I thought it was important to include some of her strengths and challenges — that's what inspired me to create this animation.

Watch My journey

Spencer's Spectrum illustrations
Spencer also lent his artistic talents to the Spectrum magazine. He drew accompanying illustrations for JB's story 'Me and my fridge' (issue 101), which you can read here and Penelope's poem 'Of another world' (issue 68), which you can read by visiting the Spectrum poetry library.
Visit 'the Spectrum' poetry library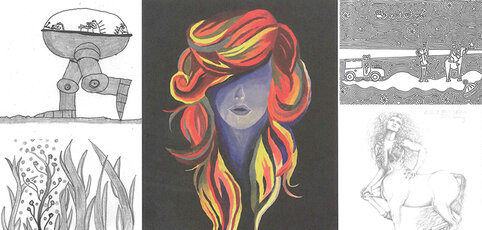 The Spectrum magazine
Explore one of the UK's largest collections of autistic art, poetry, and prose. The Spectrum magazine is created by and for autistic people, and is available both online and in print.
Read the Spectrum


You are not alone
Join the community
Our online community is a place for autistic people and their families to meet like-minded people and share their experiences.
Join today