Why do you like that tuneless music?
Wear your hair the way you choose it?
I think you get it, then you lose it
Why can't you just be normal?
Can't you make yourself conform?
Do anything that's near the norm?
Don't you know there's a uniform?
Why can't you just be normal?
Why do you hang with those dropout friends?
Dress how you like, ignore the trends?
Your oddness seems to know no ends
Why can't you just be normal?
Why do you have to say that stuff?
Me and the others have had enough:
Why must you make our life so tough?
Why can't you just be normal?
Why do you flinch from being praised?
Why can't you tell that I'm amazed?
Can't you see that my eyebrow's raised?
Why can't you just be normal?
Your posture comes across as rude
Your face is plain and your nails are chewed
You're not even eating normal food
Why can't you just be normal?

Why don't you walk like others do?
Look at me when I talk to you!
Don't speak unless you're spoken to!
Why can't you just be normal?
Why must you flap and skip and spin?
Screech and make that frightful din?
What headspace are you living in?
Why can't you just be normal?
Why do you sign instead of speak?
Don't you mind being thought a freak?
A nerd, a loser, weirdo, geek?
Why can't you just be normal?
No-one likes the way you're sitting
Won't you even try to fit in?
I've done my best but I feel like quitting
Why can't you just be normal?
You're making people stop and stare
You do things that I wouldn't dare
No-one likes you - you don't care
Why can't you just be normal?
You have your strengths: it's such a shame
Why can't you play convention's game?
Then everyone can be the same:
A perfect world of normal
By Janine, issue 106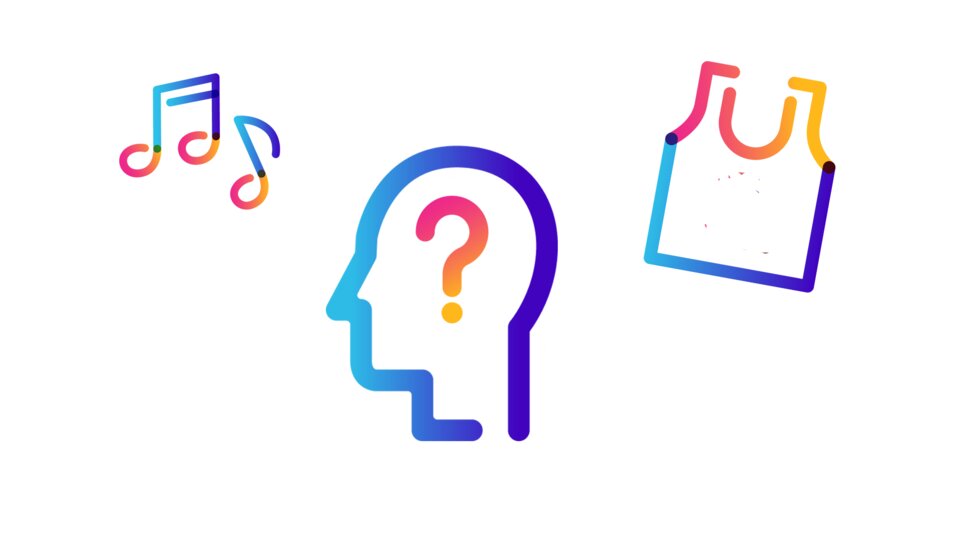 "Can't you make yourself conform? Do anything that's near the norm? Don't you know there's a uniform? Why can't you just be normal?"

The Autistic regime
On the spectrum on the solitude scene my days
mapped out by fervent routine, I'm turned up
to eleven but just what does it mean, a rat on a
wheel in a groundhog daydream, a footsoldier
of the Autistic regime, sensory overload if you
see what I mean? Reams of paper on a dusty
shelf, psychedelic whimsy mental health. Now
tell me mister Aspie how you spend your days,
well I write to keep my ghosts at bay and grind
my bones to dust each day. I'm a foot soldier
of the Autistic regime, locked in tight to rigid
routine...
By James, issue 106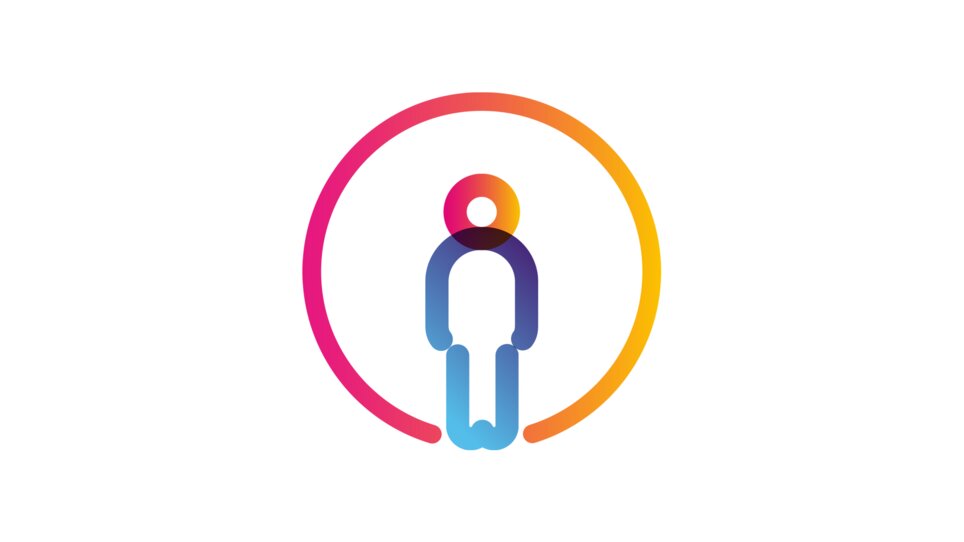 "I'm a foot soldier of the Autistic regime, locked in tight to rigid routine..."

I am deficits,
disorders,
and abnormalities.

Difficulties,
restrictions,
and limitations.
Inabilities,
sensitivities,

vulnerable.

I am kind and considerate,
but cold.
Accomplished in everything I attempt,
but intolerant of imperfection.

I am fearless and confident,
but anxious.

My responses are disproportionate,
(I am always too little
or too much.)
My speech is clear and easy to understand,
but too quiet.
I'll smile when you make a joke,
(if I realise it's a joke at all)
but not just because you smile at me.

I have no interest in casual friendships,
but am easily led and manipulated.
I'm clever,
but have no common sense.
I eschew conventional gestures,
I am atypical,
unusual.

I'm blunt,
(I tell the truth,
funny how that's seen as a problem.)
Conversation does not come naturally,
I'll panic if you don't follow my script.
I cannot empathise spontaneously,
(what does that even mean?)
But I will try and fix things,
And if you ask, give you a hug.


I am reduced to a list,
A diagnosis,
a disability.

The myriad parts of me
dissected,

and judged.

The labels are all people see.
The acronyms
stamped on my soul.

Incapable of love.
Or of empathy.

A robot.


I am intensity,
curiosity,
and creativity.
Ambition,
acceptance,
and logic.
Talented,
resilient,

strong.

I will drive across the country,
if someone I love says they need me.
My friendships are few,
but precious.
I'll trust what you tell me,
until you're caught in a lie,
better that,
than to live in suspicion

Conversation is hard,
small talk is painful.
But tell me your passions.
I'll listen.

I am my own calm
in the storm of the world.
Where everything hits me at once.
I can retreat into silence,
and a perfect focus,
I strive for perfection
because I know that I'm capable.
I can manage anxiety,
and sensory overload,
triggered at the drop of a hat.
I throw myself into interests
with childlike enthusiasm,
because life is a game, after all.

I see beauty in details,
in patterns and colour,
in the order of numbers and science.
In the sound of a word,
as it repeats on my tongue,
making peace in the middle of chaos.

I am more than a list,
I'm a constellation of stars.
My darkness is spangled with light.

I can't write a poem
about all that I am,
I can't be constrained
into lines.

If I'm a robot,
I'm Data with his emotions chip on.
Everything intense and overwhelming.
But there's persistence in confusion,
strength in despair.
And I'm only cold if you don't care enough
to really look at what's there.
I am of another world –
A visitor, a stranger to your shores,
An immigrant born in your heartland.
I am other,
Apart,
A legal alien in native skin,
Vulnerable,
At your mercy.
So treat me gently:
Your customs are strange to me,
Although I was raised within them,
And I fear your people,
Your places,
You.
Accept my behaviours,
As I accept yours,
And understand that I am different,
Not dangerous;
I shall come to love your world;
And it shall become my home from home;
But at heart,
I am always other,
Always apart.
I am of another world.



Illustration by Spencer Cotterell
When we leave the Garden,
Weeds will tangle with Shrubs.
Branches will stretch across pathways.
The window of the hut will cover with dust
From the nearby building site.
Our sculptures will begin to dislodge
And there will be no one to put them right
And our people, who have met and collected at this spot
For coming on to seven years,
Will be disbanded.

We will go our seperate ways.
Alex, who is the true artist
Amongst us, will sit in a
Chair or throw furniture to the walls of his
Care-home where the
Pattern remains the same.
Kayahan who comes to the
Kids Club won't jump
On the trampoline and
Gaze into the fire anymore.

We won't create our own marks,
Simply by walking and stopping
Where we choose:

Placing food for birds,
Getting compost from the cafe next door
Making tea, washing dishes,
Cracking nuts, catching the sun
Or getting rained on.

We will have no responsibility towards
This place and it will no longer
Hold us.

There will be no "us".
That time will end.
*flick*

And there it goes again: the wobbling doll that is my mind.
It can't wait to kiss the ground, but not for long.
Up it shoots, only to kiss the ground again on the other side.
On and on it goes until it settles around the upright with just a slight tremor.
Finally, the position of peace and stability it was striving for all the while.
And all looks calm and stable at last.

*flick*

Illustration by Tom

An autistic dance
Is a tap, rap, hum
Of a finger drum
And a clicking tongue

An autistic dance
Is a jump, skip, hop
And a spinning top
Never seems to stop

An autistic dance
Is a song of "eeeeee"
And a swinging glee,
And a joy to see.



Illustration by Sophie: "This is me with one of my favourite stims, chewing on my watch. I'm also wearing my space school hoodie, as space is one of my big special interests."
He sits at his table doing the crossword;
A Zen crossword - doing it by not doing it
A man who sits and thinks and doesn't.
His dreams of riches gnawed at by the mice;
His ambitions of fame drying cold on the plate;
A man with a girlfriend in every town except his own;
A myriad of friends he never sees or calls,
His cushion stained with gravy,
His dictionary torn and thumb-eared,
The television jerking soundlessly,
His fish tank as still as the grave,
The Chinese carpet parked with boxes,
The cupboard filled with boxes,
Shelves full of boxes and books -
The sideboard arranged like a garden,
Filled glass jars the perennials,
Height provided by the wooden spoons,
Showy displays of cheese and jam tarts,
Old favourites like the egg-carton and toaster;
Hanging things from the available hooks,
An Inuit montage, the parsley crop, and wind chimes,
A snake of napkin rings, and a banana rack of cards;
By his chair a bag of heavy metals,
With a flattened water-cylinder atop,
An Inca sculpture with its burnished tones;
And everywhere a stillness like a latent spring,
The leaning tower of flower pots, the piles of paper,
The glass jars full of coloured string.
Poised for Aslan's coming,
Waiting for the Sun to come,
And warm the hearts of Man.
He worked alone, not a team player
Not a keeper or a stayer
Didn't fit in, not really our sort
Talked about boring stuff not sport
We had to let him go
She didn't smile, service with a frown
Missed the big picture, always drilling down
Flapped her hands, rocked and hummed
Chewed her pen and sucked her thumb
We had to let her go
Profit margins were getting low
We didn't want to let him go
But some things we just can't afford
We can't keep funding his support
So we had to let him go
Wasn't friendly — never spoke Lost her temper — can't take a joke
Had some really weird obsession
Didn't give a good impression
We had to let her go
She wouldn't put in the extra hours
No party tricks or superpowers
Too quiet — too loud — too fast — too slow
Everyone said she had to go
Great at the actual job, to be fair
Well, yeah
But we had to let them go
Calling all contributors!
We want to share the amazing archive of autistic prose, poetry and art that is the Spectrum magazine. If anyone who contributed to the magazine doesn't want their work to be reproduced, please email us at content@nas.org.uk and we will remove it.

Subscribe to the paper magazine
A subscription will pay for four issues of the Spectrum magazine, delivered straight to your door. Download our subscription form to find out more.

Download the form