Supporting autistic people and their families through coronavirus
Published on 27 October 2020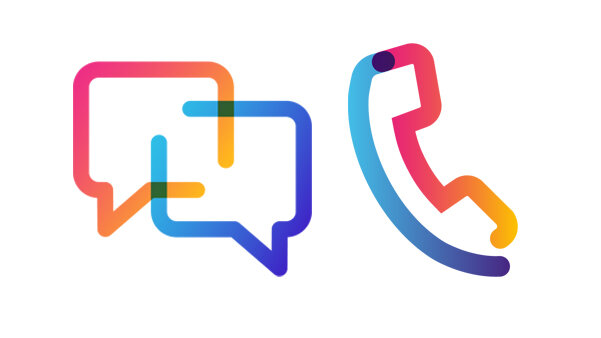 The coronavirus outbreak has affected everyone. But our research suggests it's having a disproportionate and often devastating impact on autistic people and their families. We found that existing inequalities were exposed and deepened, particularly among people with higher support needs. It's left many feeling stranded.
Our information, support and advice services are more important than ever, particularly with the increase in restrictions across many parts of the UK in recent weeks. Yet our charity is also facing huge financial challenges due to cancelled fundraising events and is working hard to find new ways to fund these vital services.
Thank you
This is why we're so grateful to the organisations and individuals whose funding and fundraising is helping us to fill the gap and continue to support autistic people and their families through the pandemic.
This includes the Department of Culture, Media and Sport (DCMS), who included us in the Government's package of support for charities. This funding has enabled us to adapt and expand our support, for instance by moving our brank network online, continuing our vital advice services (including our recently launched Autism Inpatient Mental Health Casework Service) and making sure we can share the latest coronavirus information with autistic people and their families and carers.
We have also recently received grants from the Coronavirus Community Support Fund, distributed by the National Lottery Community Fund, from the Pears Foundation in support of our Helpline and coronavirus hub, and from a range of other funders who we would like to thank for their generosity.
A huge thank you too to all our brilliant fundraisers. Fantastic people across the UK are continuing to raise money for us in all sorts of innovative ways, like Tess Broker who completed the P24 challenge, which involved her running one mile, every hour, for 24 hours! And, while they may not have been able to run the actual London Marathon, some of our amazing supporters took part in the virtual London Marathon and our 7k for 700k challenge instead.
With your support, we can continue to be there for autistic people, such as through our social group in Enfield. The group is run by Sarah, who told us: "We used to meet twice a month and since we have been unable because of the lockdown, we started doing this online.
"It has been really important because it has given everyone a chance to see each other but also to see that we are not isolated and alone.
"It has also given us hope that we can one day meet up again because the group has been consistently there, rather than stopping and then wondering whether it will ever start again."
Caroline Stevens, Chief Executive of the National Autistic Society, said: "Autistic people and their families have been struggling to get the care, support and understanding they need for years and things have been made even harder by coronavirus. Children and adults have been left completely stranded.
"People need our information, advice and peer-led support services more than ever at the moment. But we rely on fundraising to run these vital services, yet are facing huge financial challenges due to the pandemic, particularly because of cancelled fundraising events like the London Marathon.
"A huge thank you to everyone who is supporting us at this incredibly difficult time and helping us to continue our vital work creating a society that works for autistic people."
Thank you to the Department of Culture, Media and Sport, National Lottery, our wonderful fundraisers and to everyone else for their vital support at this time. This is helping make sure autistic people and their families and carers – such as those in our Enfield social group – continue to get the support they need in these difficult times.
Further information