"He has found it very hard to cope with not being able to have his usual routine of coming home."
Marion, parent in Wales
Coronavirus continues to have a significant impact on the lives of autistic people and their families*
Nine out of ten autistic people worried about their mental health
85% experienced increased levels of anxiety
Autistic people were seven times more likely to be chronically lonely than the general population
Seven out of ten parents said their child had difficulty understanding school work
*Figures from the National Autistic Society's Left Stranded report supported by Ambitious about Autism, Autistica, Scottish Autism, and the Autism Alliance.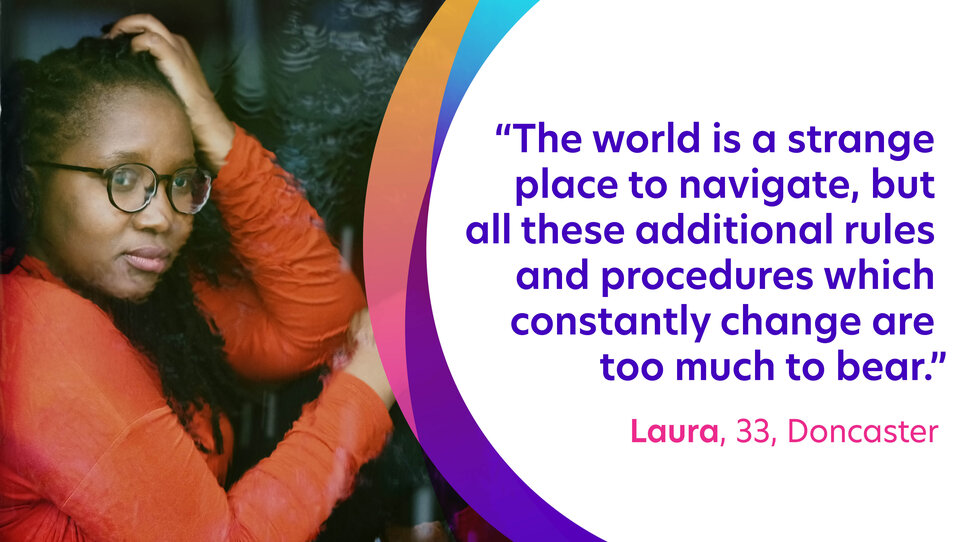 How your donation helps
£10 monthly
£10 could contribute towards supporting autistic people and their families through calls to our helpline advisers.
£20 monthly
£20 could contribute towards the annual costs of supporting one person via our Education Rights Service.
£50 monthly
£50 could help fund our Parent to Parent service, providing much needed reassurance and advice to parents and carers of autistic people.