National Lottery Community Fund to help support autistic people and families through the pandemic
Published on 07 October 2020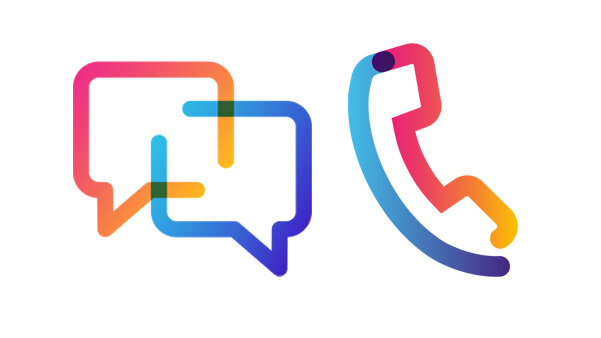 The coronavirus pandemic has changed the lives of most people in the UK, but our research shows that it has disproportionately affected autistic people and their families. Many autistic people continue to face challenges including changes to routine, changes (and even reductions) to the support and services, and rapidly evolving regulations and advice.
We are delighted to announce that the National Lottery have given our charity over £170,000 to support autistic people through this the coronavirus pandemic in England, Scotland and Wales.

Funding from the Coronavirus Community Support Fund, distributed by The National
Lottery Community Fund, and with thanks to the Government, has helped us give support and advice to more autistic people and their families across the UK at this especially difficult time. The grants we have received will go towards funding services and work such as influencing government policy, updating our online coronavirus hub and supporting our branches in the community to provide online support.
Nicki, parent to Rowan, recently joined an online session run by our branch in Stafford. Nicki said: "I never would have dreamed about attending a parent support group before, partly because my son hasn't yet received a formal diagnosis and also because I am a single parent, so just don't have the opportunity to attend evening support sessions!
"Earlier this year a friend told me that our local National Autistic Society Stafford branch had moved their support groups online in response to coronavirus, and encouraged me to give it a go.
"Being online means that going to your first support group and taking the big leap into the unknown is a bit less daunting. People can keep their camera off if they want, they can join in from the comfort of their own home and better still you don't have to worry about having to find childcare!
"The online support and information the Stafford volunteer led branch have provided over the past few months has been amazing. Without them I never would have had the crucial contact with other families and professionals that has made such a difference to me and my son Rowan over the past few months."
Thank you to the National Lottery for their support, ensuring that parents and children like Nicki and Rowan can continue getting the support they need in this unprecedented time.
Jane Harris, Director of External Affairs and Social Change at the National Autistic Society said: "I would like to say a huge thank you to the National Lottery Community Fund for their support during the coronavirus pandemic. Their generosity means the National Autistic Society can continue to transform the lives of autistic people and their families at this time of change and uncertainty through good quality information, advice and peer support.
"Thank you to everyone who has been involved in this work."
Further information