Leading UK employers recognising autistic potential
Published on 05 March 2021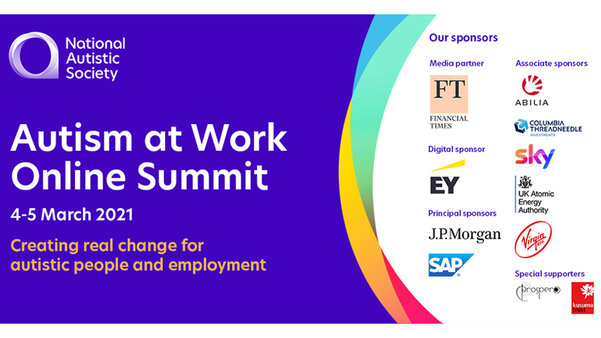 Some of the UK's leading employers have come together to showcase autistic talent. Household names including EY, J.P. Morgan, and SAP partnered with our charity to sponsor our Autism at Work Summit on 4 - 5 March, which highlighted successful employment initiatives and strategies and made the case for a diverse workforce. We believe this is the first time an autism and employment event of this scale has happened in the UK.

Research has always shown that autism employment rates are low (16% full time and 16% part time). But recent data from the Office of National Statistics suggests that it could be even lower, with just 22% of autistic people in any work. This is a huge waste of potential and that the situation could be even worse now, due to coronavirus.

Our online summit is just one of the ways we are trying to change things, alongside campaigning and working directly with employers and autistic people. The Summit's keynote speaker was our Ambassador Chris Packham and there were over 400 representatives from around 150 organisations in attendance. Employers at the summit found out about initiatives aimed at increasing autistic employment, heard directly from autistic people and shared ideas. 

The FT, EY, J.P. Morgan, SAP, Abilia, Columbia Threadneedle Investments, Sky, UK Atomic Energy Authority and Virgin Red sponsored the summit. Prospero World and Kusuma Trust also supported.

There are around 700,000 autistic people in the UK. Because autism is a spectrum, every autistic person is different and will have their own strengths and face varying challenges. Some autistic children and adults need 24-hour care and support, and won't be able to work.

The vast majority of autistic people want to work and, if they're in the right role and supported, can be a huge asset to a range of industries. For instance, some autistic people can focus intensely on a subject or may have a different thinking style which can help them come up with creative solutions to problems. Despite stereotypes around autism and tech, our research suggests that autistic people have a range of aspirations with IT as popular as the arts as a career choice.

A 2019 YouGov poll of 601 senior decision makers in private sector businesses commissioned by the charity found: 68% of employers worry about getting support for an autistic employee wrong, and 64% of employers said they do not know where to go for support or advice about employing autistic people.

Caroline Stevens, Chief Executive of the National Autistic Society, spoke at the Summit. She said: "I'm delighted to see so many employers recognising the potential of autistic people, and coming together to hear directly from autistic professionals and discuss how to have a more diverse workforce.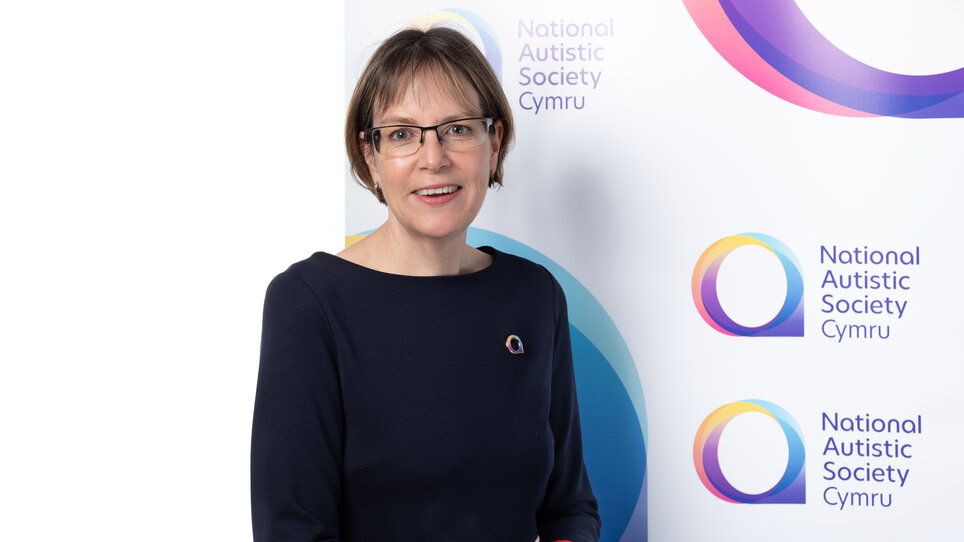 "New ONS data shows that just 22% of autistic people are in any type of work, which is even lower than our existing research suggested. This is a huge waste of talent. But things are changing, as this summit and the initiatives we're showcasing demonstrate.

"We know from our conversations with employers that one of the biggest barriers is not knowing how to support people, and being worried about getting it wrong. Our message to you is that information and support is out there. With often small changes to recruitment process and the workplaces, like routinely circulating agendas before meetings, using plain English and clear planning, autistic people can be a real asset in any industry.

"Autistic people have so much to give, they just need a chance."

Kym Francis, Associate in Operations, J.P. Morgan, also spoke at the Summit. Kym received her autism diagnosis about three years ago and was supported by the firm's Autism at Work team who provided reasonable adjustments and mentoring support. Kym is now an active participant in the Autism at Work programme, acting as a mentor to other employees, working with recruitment teams to grow the autistic talent pipeline and partnering with the National Autistic Society to deliver the CyberCamps programme.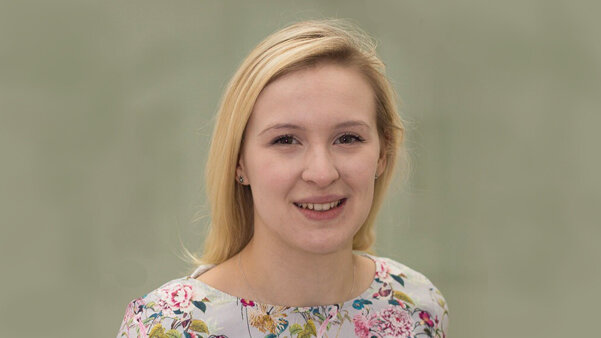 Kym said: "I am excited to be part of the Autism at Work Summit because although I have thrived in a firm that is very autism friendly, there are so many out there who have not had the same opportunities as myself, despite having the talent and skills.

To make a real difference to the autistic community we need employers of all sizes, in all different industries to join the Autism at Work movement. This is the only way to create true equality; we do not just want specialist schemes in a few select companies, we want employment choices for the autistic community to be as wide ranging as they are for others."

Jerrel Nicholas is autistic and another speaker at the Summit. He works as a Data Business Analyst at HM Revenue and Customs (HMRC). He got this job via the National Autistic Society and Bloomfield Trust's Autism at Work programme, with whom HMRC has a partnership. Through the scheme, we work with employers to create accessible job opportunities, while also supporting autistic job seekers through the recruitment process and successful candidates to prepare for and succeed in their role.
Jerrel said: "I really want to show people that I and other autistic people have a lot to offer employers, and are more than capable of succeeding.

"I was out of work for about seven months before I got this role with HMRC. I'd been applying for other roles but I did not receive any responses, so I was really pleased when this opportunity came up.

"The role is going very well. It really helped to have the ongoing support of Leo Capella, my job coach from the National Autistic Society, particularly in the first few months of the role. He helped me to work on my social skills, which is an ongoing challenge for me, to manage my workload and make sure I didn't feel overwhelmed. He's also worked with my colleagues to help them to understand more about what it's like to be autistic.

"I feel incredibly fortunate to be working with such a great group of people and because of this I only aim to work harder and give this role nothing but my best effort."
Further information