Case study
Meet Jerrel
We talk to Jerrel about the autism at work programme.
Before you entered the Autism at Work programme, for how long were you out of work?
I was out of work for about 7 months beforehand. I was applying for other small roles at the time that I felt fit my qualifications. However, I did not receive any responses to those applications.
How did you get involved with Autism at Work?
I found out about the programme at the end of my civil service Internship with the Home Office I met Mandeep from Her Majesty's Revenue and Customs (HMRC) at the closing ceremony of the internship. She told me about the National Autistic Society's Autism at Work programme and how I could potentially join the Secure Our Technical Future (SOTF) Team in the Chief Digital and Information Officer (CDIO) group at HMRC through Autism at Work.
Seven months later, I am now working with Mandeep and many other staff of CDIO as a Data Business Analyst.
What skills did you work on with your job coach?
Currently I am working on my social skills with my work coach as I feel it is an ongoing challenge for me. I am doing my best to keep in touch with the rest of my colleagues during these difficult times and I am also trying to meet new colleagues during my time with HMRC by joining more meetings and virtual groupings. I feel that I can achieve this, if I just come out of my comfort zone a little bit more.
How did you get your current job role?
I got my current role from discussing with Mandeep when I entered the Autism at Work Programme what kind of job in the CDIO group would be suitable for me, based on the qualifications I have and my current skill set. I wanted a role that was more to do with handling data, which is why I was able to get the Data Business Analyst role. But it also meant that I had to move to Telford, which was a difficult change but one I was okay with making.
How is your current job role going?
My current job role is going very well. Despite working remotely out of office, I feel very engaged with the rest of my team and I also feel very supported by my managers and other colleagues in SoTF as they have so far put in a lot of effort in assisting me whenever I encounter a problem. I feel incredibly fortunate to be working with such a great group of people and because of this I only aim to work harder and give this role nothing but my best effort.
What skills and confidence have you developed from entering the Autism at Work programme?
Since joining the programme, I would say that my confidence has definitely improved a lot. I feel like I am working in an environment of people who respect me and are willing to do what they can to ensure I feel comfortable around them, despite my social challenges. I also feel that because I feel more confident, my communication skills have improved and I am more at ease expressing myself about how I feel about working and other things. I also feel more comfortable with having more 1:1 or group sessions with new people.
Autism at Work programme
We support employers across a wide range of industries to create accessible job opportunities.
Job opportunities
Through our Autism at Work programme we work with employers to create accessible job opportunities.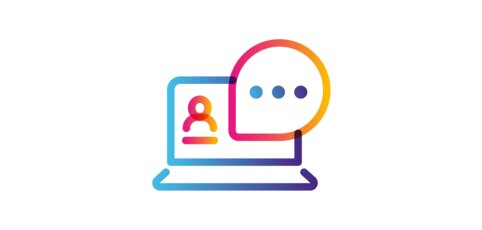 Autism at Work Summit 4-5 March 2021
Join us at our first ever Autism at Work Summit - a dynamic online event that will bring together and showcase leading initiatives from employers
Find out more