The menopause can bring challenges whether or not you are autistic. There is little research about autistic experiences of the menopause, but being informed about ways it might interact with your autistic traits can help you to advocate more effectively and have more compassion for yourself.
Menopause is reached 12 months after your periods (menstruation) have ended. This usually happens between the ages of 45 and 55. Perimenopause occurs when there are symptoms of menopause before your periods have stopped. Both menopause and perimenopause can cause various symptoms, including:
anxiety
mood swings
confusion or issues with memory, known as 'brain fog'
hot flushes (sometimes called 'hot flashes'), which the NHS describe as "sudden feelings of hot or cold in your face, neck and chest which can make you dizzy"
irregular periods (during perimenopause).
Research on autistic people's experiences of menopause, its impact and strategies for support is unfortunately very limited. What research there is suggests autistic people may not have all the information required to navigate menopause.
Research suggests menopause can affect autistic people in a number of ways, including:
intensified sensory sensitivities
difficulty with emotional regulation
difficulty with executive function, for example planning, focusing and multitasking
increased difficulty with social interaction and communication
difficulty with the lack of predictability around your bodily or sensory experience
difficulty identifying internal states, such as hunger and temperature (this is known as 'atypical interoception')
difficulty recognising and communicating emotions (known as 'alexithymia')
difficulty seeking support due to alexithymia, atypical interoception and communication difficulties.
Some autistic people report that menopause played a role in discovering that they are autistic, as their autistic characteristics became more apparent during menopause or perimenopause. Some autistic people with ADHD found that their ADHD traits became more prominent.
Research suggests that autistic people benefit from knowing that they are autistic before they reach menopause, as this helps them to:
understand why their menopause experience might be different to non-autistic people
have more compassion for themselves
come up with coping strategies that work for them.
Treatment for menopause and perimenopause symptoms is the same for autistic and non-autistic people.
The main medicine treatment is hormone replacement therapy (HRT), which replaces hormones that are at low levels during the menopause. Not everyone can take HRT (for example, people with breast cancer cannot) and some people choose not to. You can discuss the potential benefits and risks with your GP.
There are also non-hormone treatments for certain symptoms, such as hot flushes and low mood. Read the NHS page on treatments for menopause symptoms for more information and speak to your GP about what is best for you.
"For those of us who are not just perimenopausal women, but Autistic perimenopausal women. Some of us – including me … – also start having sensory challenges again, even if they had faded. Our executive functioning, which may not be so great already, can also take a big hit. And well, two words – mood swings. …I also want to tell you this though, you will make through this like you made it through everything else."
"It was not until I hit menopause – and the hormonal fireworks that come with it – that I finally realised something was different. Not just with how I was responding to the hormonal changes of perimenopause, but with how I was coping with life in general. Ultimately, … my autistic traits became too obvious to ignore. This led, in a roundabout way, to my realisation that I'm on the spectrum."
"When I spoke to my GP about HRT, he was excellent. I'd had previous problems with hormones, so he offered low-dose patches, which I stick on my skin twice a week. They have calmed the mood swings and, thank goodness, stopped the hot flushes. I will continue to use them as long as I can."
Autism Services Directory: for services and support
Branches: offering support, information and social activities for autistic adults, children and their families in their local areas
Community: our online community is a place for autistic people and their families to meet like-minded people and share their experiences.
Research

Author: Moseley et al (2020)
Title: 'When my autism broke': A qualitative study spotlighting autistic voices on menopause
Source: Autism, 24(6)

Author: Moseley et al (2021)
Title: Autism research is 'all about the blokes and the kids': Autistic women breaking the silence on menopause
Source: British Journal of Health Psychology, 26(3).

Professional

Author: NHS, accessed August 2022b
Title: Menopause
Source: NHS website

Author: Rachel Moseley and Julie Turner-Cobb, 2022
Title: Autism and menopause: Q&A with Rachel Moseley and Julie Turner-Cobb
Source: Spectrum News

Author: Elektra Team, 2022
Title: Neurodiversity and menopause
Source: Elektra Health

Lived experience

Author: Nadine Sibler, 2017
Title: Menopause: Just When You Felt Less Socially Awkward
Source: Autistic Women and Nonbinary Network

Author: Cynthia Kim, 2014
Title: AT THE INTERSECTION OF GENDER AND AUTISM – PART 3
Source: Musings of an Aspie

Author: Cynthia Kim, 2013
Title: AUTISM AND MENOPAUSE: MORE QUESTIONS THAN ANSWERS
Source: Musings of an Aspie
Related advice and guidance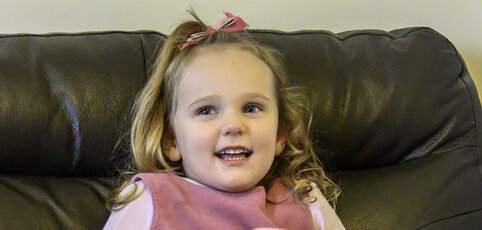 Autistic women and girls
More men and boys are currently diagnosed with autism than women and girls. The most up-to-date ratio is 3:1. There are various theories to explain this.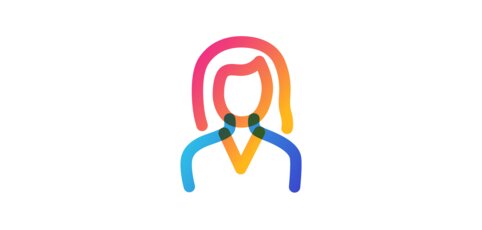 Menstruation
Getting your period can bring challenges whether or not you are autistic.


You are not alone
Join the community
Our online community is a place for autistic people and their families to meet like-minded people and share experiences.
Visit the community