Stories from the Spectrum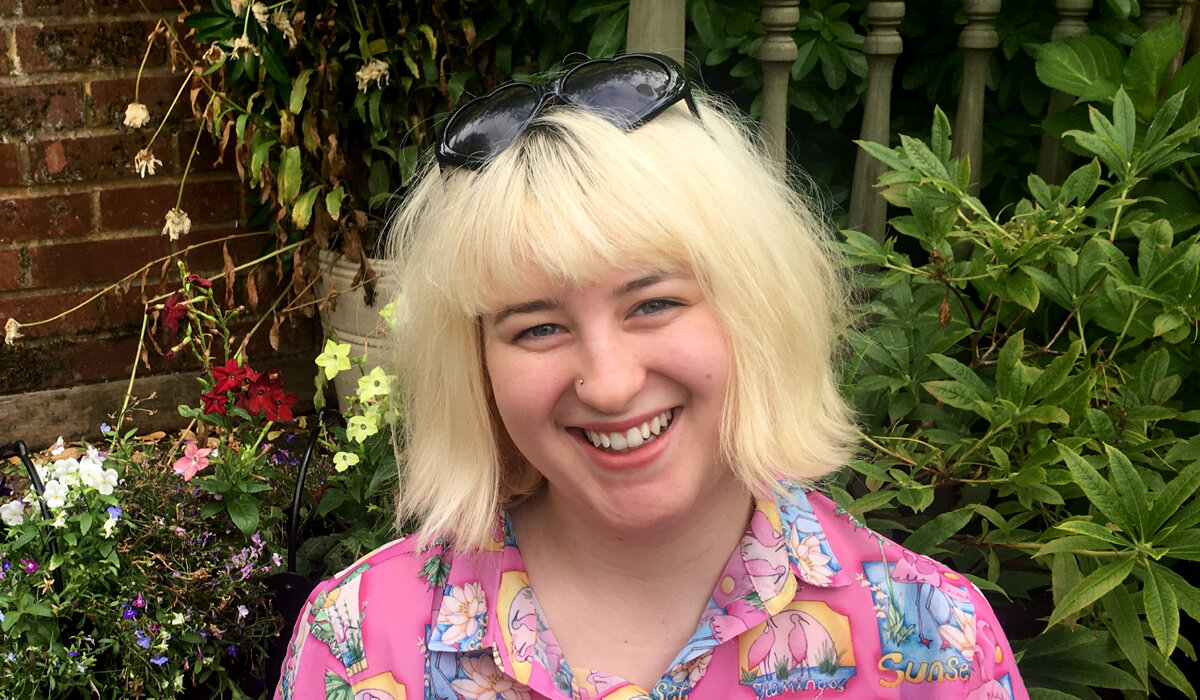 "It has been an honour to launch Stories from the Spectrum and to listen to and edit people's stories."
Florence Leslie
- on creating Stories from the Spectrum
Stories from the Spectrum: Florence Leslie

Florence Leslie, creator of Stories from the Spectrum, left the National Autistic Society in 2019. Since Stories from the Spectrum launched in April 2019, Florence has done an amazing job interviewing people, editing, and writing stories. She shared a final farewell message with us here.

What is being autistic like for me?

When I stepped outside the room where I had my autism assessment, clouds were crowding the horizon. I turned to the doctor who had, moments ago, diagnosed me as autistic.
"It's going to rain" I said, mildly.
My life was crashing down. And yet I was making small talk with the person who had spent the afternoon deconstructing my experience of the world. In the fall out, I spent hours trawling Google and pouring through psychology textbooks. I encountered the autistic people I had seen on television or read in books again and again, maths geniuses, almost always men, but I also found out about "masking," where autistic women learn how hide how being autistic affects them. This often happens because of social pressures, and means that autistic women can go undiagnosed for years, developing mental health problems like depression and anxiety.
Understanding about autistic people has improved over the last four years, leading to lots more people recognising experiences, seeking support and being taken seriously by health professionals. Autistic characters are in soaps and BBC dramas, Anne Hegerty and Chris Packham present prime time television and are open about their diagnoses, and, as Greta Thunberg sails the Atlantic Ocean on a yacht to attend the UN climate summit, her Twitter bio states, simply: "16 year old climate activist with Asperger's."
But every autistic person is different, and we need to represent the diversity of the spectrum to increase understanding and decrease social isolation. In April 2019, we launched Stories from the Spectrum.
We interviewed the comedian Sara Gibbs about working in the entertainment industry as an autistic person. We interviewed the Leicester Tigers rugby player Harry Wells about the negative judgments that autistic people and their families can face in shops and restaurants. We interviewed Danielle about raising a child with complex needs with a lack of government support. We interviewed Bella and her mum, Inga, about how Bella processes the world through drawings. We interviewed Sumita Majumdar, a writer and voice actor on CBeebies' Pablo, about why it's so important that autistic people work on creative projects about autism. We interviewed Eva Gibbs about coming out at university and experiencing London Pride as an autistic person. We interviewed Sara Mangera, who organised the first ever Autism Hour in Finsbury Park Mosque. We interviewed Daniel Hinnigan, who watches This Morning every single day, because it helps him feel "connected to society through interviews of people from lots of different walks of life."
Talking of topical panel shows, we built a studio in our basement. Spectrum Live, episodes one and two, live streamed on Facebook to thousands of people. Dr Sarah Lister-Brook of our pioneering Lorna Wing Centre advised on autism diagnosis for women and girls. We visited our Acton Day Centre and went on a day trip with Mike and his support workers. We announced an Autism Friendly Award live on air. Our ambassador, the journalist Laura James, joined us on the sofa to talk about changes to DVLA guidelines that meant autistic people had to disclose their autism diagnosis, and how the National Autistic Society campaigned alongside autistic people, their families and supporters to reverse the changes…which happened within the week.
Calling and emailing strangers and discussing the central question of my life has been the greatest privilege and most humbling experience. It has been an honour to launch Stories from the Spectrum, and to listen to and edit people's stories.

"It has been an honour to launch Stories from the Spectrum, and to listen to and edit people's stories."

Selfishly, Stories from the Spectrum was also my first writing job, and arranging and rearranging words is my 'special interest,' my joy. I'm leaving the National Autistic Society to train as a journalist, and hope to keep asking questions, writing, and trying to improve stories about autistic people. I'm also an over-analyser, I just can't help it.
At the end of my first interview, the autistic poet Peter Street, who taught himself to read after being abused in the education system in the 1950s and was later nominated for the Forward Prize for Poetry, told me to "keep going." Stories from the Spectrum, and the work that the National Autistic Society is doing to create a society that works for autistic people, will keep going, to reduce social isolation and amplify the voices of autistic people, their families and carers. And I will keep going, and I'm thinking of you all.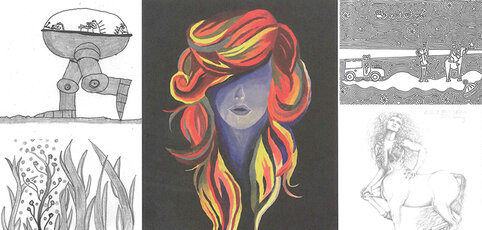 The Spectrum magazine
Explore one of the UK's largest collections of autistic art, poetry, and prose. The Spectrum magazine is created by and for autistic people, and is available both online and in print.
Read the Spectrum


You are not alone
Join the community
Our online community is a place for autistic people and their families to meet like-minded people and share their experiences.
Join today