Stories from the Spectrum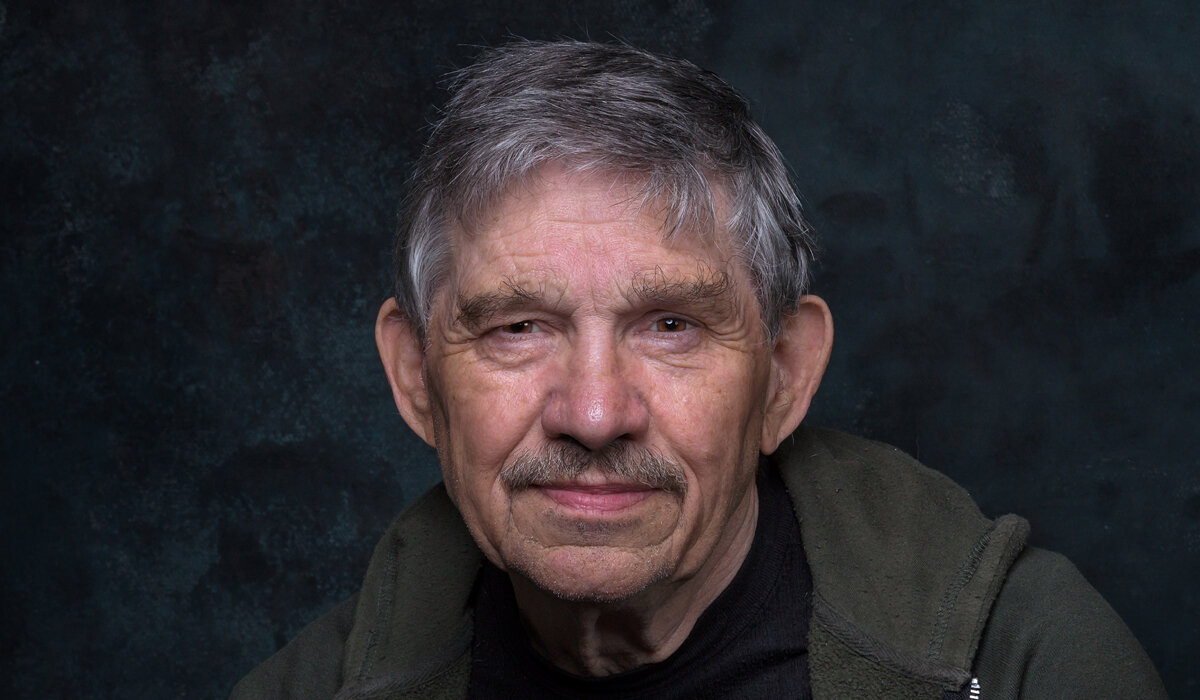 "Understanding that the way I process world is different made me realise the ways I had been treated in the past were not my fault."
Peter Street
- on his late autism diagnosis
Stories from the Spectrum: Peter Street

During World Autism Awareness Week 2019, we're interviewing five autistic people about how they experience the five things autistic people said they wanted the public to know about.
Peter Street is a poet and autistic man from Wigan who has published five poetry collections. He is a recipient of a Royal Literary Fund Grant, has been a writer in residence in schools and prisons and was nominated for the 1993 Forward Prize for poetry. Peter shares his story about how he has difficulties processing information and how organising and sequencing words has given him advantage as a writer…

I was seeking therapy after a traumatic experience within my family. After about three sessions, the therapist referred me to a consultant who specialised in diagnosing older people on the autistic spectrum. Although I had what I now recognise as autistic traits, such as stimming, it never occurred to me that I was autistic because I was born in the 1950s and autism wasn't spoken about then.
"Understanding that the way I process the world is different made me realise that the ways I had been treated in the past were not my fault."
When I got the diagnosis, I was so happy that I cried. Understanding that the way I process the world is different made me realise that the ways I had been treated in the past were not my fault.
When I was growing up in the 1950s, there were lots of kids in the classroom and lots of noise. The teacher would hit me over the head with a board duster or make me stand in the waste paper basket. Taking in information through my ears is like: drip, drip, drip. I understand lots of things which most people don't really take on board, but when people ask me about something else, I can't do it. They think I'm being funny with them, or nasty. But then, teachers used to beat me in the 1950s, so things are changing.
I've had lots of different jobs in my life. I even used to be a grave digger. When I fell off the back of a lorry, I was in hospital for nine months with a serious spinal injury. I've had images in my head all my life, but I didn't know how to put them into words as my literacy was almost negligible. An English Literature teacher was in the ward with me. He told me that I should try writing poetry because there can be no rules with grammar, so poetry gave me total freedom to express myself.
Being autistic, I feel that the way I process sensory information gives me an advantage as a writer. My senses are very sensitive. As a poet and creative writing teacher who works with autistic people, I believe that writing doesn't have to turn out in nice straight lines, or nice words, the writing can turn out in whichever way that child wants to express himself, reflecting the ways that they process the world. Young autistic people are never really asked to write about themselves or how they see society. They're asked what their teacher wants them to write about, or how they want them to write it. If we try and mold autistic people to fit society's expectations, it can affect their writing because the pressure of strict rules can limit unique expression. We wouldn't have James Joyce or Virginia Woolf if we didn't throw away the rule-book, regardless of what educators might say.
Forget the negatives that you read about autism. If you're thinking about getting an autism diagnosis or are newly diagnosed as autistic, take time to explore your real needs and how to express yourself. I imagine autistic people can still be very preoccupied with how society wants them to act, but you can choose to be free.
You can read Peter Street's new memoir, Hidden Depths, The Life and Loves of a Young Gravedigger, available on Amazon.
Visit the Spectrum poetry library
The Spectrum magazine's online poetry library is open! Enjoy our diverse selection of verse, written by talented autistic poets.
Read more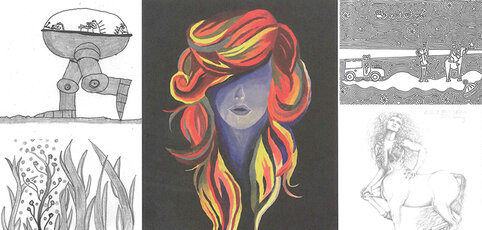 The Spectrum magazine
Explore one of the UK's largest collections of autistic art, poetry, and prose. The Spectrum magazine is created by and for autistic people, and is available both online and in print.
Read the Spectrum


You are not alone
Join the community
Our online community is a place for autistic people and their families to meet like-minded people and share their experiences.
Join today