World Mental Health Day blog: We need to prioritise autistic people's mental health
Published on 09 October 2020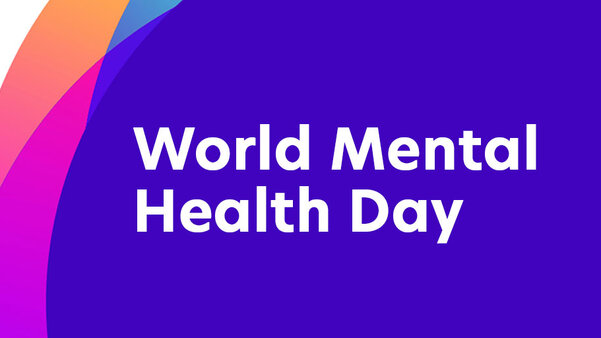 In this blog to mark World Mental Health Day (10 October), Felicity Stephenson, asks: 'what needs to be done to improve the mental health of autistic adults and children?' Felicity is our mental health policy lead and is currently undertaking a new mental health project which aims to help autistic people access NHS mental health services and ensure they get the right support.
We know the whole world has struggled with coronavirus but our research shows that it has had a devastating impact on the mental health of autistic people.
Our Left Stranded report shows:
9 out of 10 autistic people were worried about their mental health during the pandemic
And that they were 7 times more likely to be chronically lonely.
This is unacceptable. Even before the pandemic too many autistic people struggled with their mental health and lacked the support they need, and things are even worse now. Our 2019 report, Autism Act: 10 years on, showed 76% of autistic people have reached out for mental health support in the past five years, with only 14% believing there are enough mental health services in their area to support their needs. Services are often impossible to access and even when people are able to get support, it's often not tailored to the individual and their autism, which only compounds the situation.
The lack of support for autistic people's mental health is echoed again by the charity Mental Health Innovations. They run Shout 85258, a free and confidential 24/7 text messaging support service. Anyone who is struggling to cope can text SHOUT to 85258 to have a conversation with a trained volunteer, at any time of day or night.
Currently, their research shows:
Texters that they support are 7 times more likely to be autistic
Autism is mentioned in around 1 in 50 of their 1,000 daily conversations.
All of this highlights further the urgent need for:
Autistic people and families to understand better their rights to support and how to improve their mental health
The NHS to understand the scale of the needs of autistic people and the adaptations to services that can be made.
Autism is not a mental health condition and poor mental health should not be an inevitable part of being autistic. This is why we are working hard to change this and calling on all governments in the UK to prioritise autistic people's mental health. Sign our open letter to the Chancellor so that autistic people's mental health will not be forgotten in the upcoming autumn budget.
Our Mental Health work
We are engaging in a number of projects to improve autistic people's mental health experience across a number of services.
Better access and adapted support
Our new Mental Health project, run in partnership with the charity Mind and funded by the Pears Foundation, looks at creating a process of seeking and gaining mental health support that actually works for autistic people. We are consulting with a number of autistic people and their family members about what good mental health support looks like and what works for them, as well as engaging with professionals about what the current barriers are and how these could be improved. Combining these experiences, we want to help the NHS to understand the needs of autistic people and how to support them better by making adaptations to their services.
You can get involved in this research by either filling our survey for autistic people's experiences or family members.
Earlier identification
We are working with researchers at King's College London to develop tools that better predict mental health problems and identify them much earlier. With improved knowledge of autism and adapted services, professionals can recognise the first signs of mental health issues. This would improve signposting to effective care and help prevent pre-existing issues in autistic children and adults from escalating into more severe mental health conditions later in life.
Mental Health Act support
We are expecting the Government to publish its response to the Independent Review of the Mental Health Act in the coming months. This is an important opportunity to make sure that mental health law doesn't put autistic people at a disadvantage and at risk of being inappropriately "sectioned".
All of our work and research highlights how vital good mental health support is for autistic people and their families. It also shows why the Government must prioritise autistic people's mental health.
How can you help?
Mark this World Mental Health day by signing our open letter to the Chancellor so that autistic people's mental health will not be forgotten in the upcoming autumn budget.
Get involved in our mental health research and improve services for autistic people by filling in our survey for autistic people or family members.
Further information