A tribute to Andy Burns (Indie Andy)
Published on 17 January 2022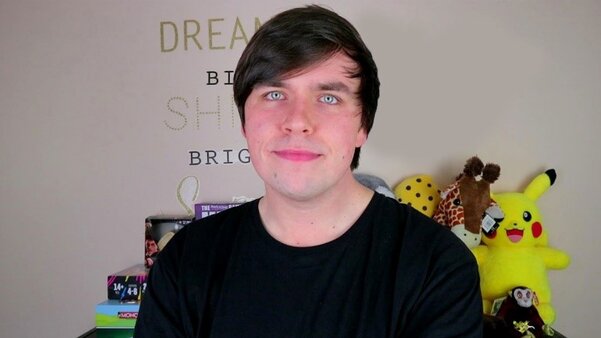 We are devastated that Andy Burns, our friend and Content Creator, passed away in December 2021, following health complications. Many of you will know him from social media as Indie Andy.
Andy was a friendly, passionate and hardworking autistic adult, who was well respected within the autistic community and a friend to many. He has reached many, many thousands of people through his vlogging, helping to increase understanding of autism and acceptance of autistic people and offering advice and tips to other autistic people and families too. And his work will continue to make a difference, even though he's sadly no long with us.
In 2017, we were first introduced to Andy by fellow Content Creator, Connor Ward, who recommended we work with him given how passionate and committed he was about the autistic community. Since then, Andy became an official Content Creator for the National Autistic Society and continued to work and support us on a number of different campaigns. For instance, vlogging about our re-brand in 2018, sharing tips for those attending The Autism Show in 2019, supporting our Autism Hour campaign in 2019, sharing his Halloween Stories from the Spectrum in 2019, and featuring in our World Autism Awareness Week film in 2020. On top of this, we've worked closely together on media interviews too and he was always absolutely brilliant.
More recently, Andy has helped share tips and advice on the rules and regulations (at the time) on physical contact during the coronavirus pandemic, and has been supporting our work with Brain in Hand, a digital system to help people live more independently.
We will miss Andy and will make sure his legacy lives on. We feel lucky to have worked with him and are grateful for everything he's done for our charity and our cause, including helping to raise money over the years. We would also like to take this moment to say a special thank you to Andy's family for arranging funeral donations to support our charity in his memory.
Our thoughts are with Andy's family, friends, and everyone who was lucky enough to know him.
Caroline Stevens, Chief Executive of the National Autistic Society, said: "Andy was incredibly passionate and committed to improving public understanding of autism and creating a better society for autistic people.
"He helped so many autistic people and families, by sharing his experiences through his vlogs and also being a Content Creator for our charity, working closely with our PR and Social Media team who I know are devastated by his passing. I have no doubt that his vlogs and media work will continue to help people for many, many years into the future.
"Andy will be missed greatly. Our thoughts go out to his family and friends at this difficult time."