What it's like delivering an Understanding Autism sessions to MPs
Published on 23 October 2020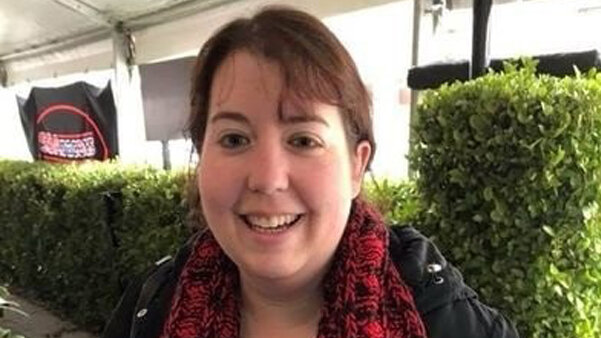 We recently held another round of our flagship Understanding Autism sessions for MPs, in partnership with the All Party Parliamentary Group on Autism (APPGA). This follows the success of our first ever sessions in Parliament last year.
Because of coronavirus we held these sessions online on Tuesday 13 October, with 15 MPs and staff members attending. We were particularly pleased that the Minister for Children and Families, Vicky Ford MP, took part.
In this blog, Helen Ellis, who is autistic and works as our Equality, Diversity and Inclusion Co-ordinator, talks about what it was like delivering one of the sessions and reflects on the importance of all MPs understanding autism.
When we first ran our Understanding Autism sessions for MPs back in May 2019, we all knew that 2020 would be a year of change ahead of the UK's departure from the EU. But no-one could ever have predicted the year we have had so far!
That MPs and their staff found time in their busy diaries amidst a terrible pandemic shows how important they think it is to learn about autism. They really are recognising how understanding autism will help them support autistic constituents, as well as any autistic colleagues they may encounter locally or in Westminster.
My main aim in delivering these sessions was to strike a careful balance between opening people's eyes to the difficulties that come with being autistic, yet still emphasise the positives. I also wanted to share "little effort, big impact" strategies for making offices and surgeries more autism friendly. Things like having a quiet space to wait can make all the difference.
I've been lucky to have the opportunity to deliver an Understanding Autism session virtually to individual MPs over the summer, prior to the larger session this month as well. It's really struck me in all the sessions just how much people want to learn and understand. I really hope this translates to action both in local constituencies and in the influence MPs bring to bear on the wider public.
2020 has been a difficult year for many of autistic people, myself included, and I know a lot have been Left Stranded during this pandemic. Many people who aren't autistic are also starting to understand what it's like to live with constant anxiety and stress about not knowing what will happen next or how long a bad situation will last.
Our mission is to "transform lives and change attitudes". I'm hopeful that the MPs and staff members who have attended our sessions so far have taken away with them a new understanding of our needs and will now work with us and the APPGA to achieve that mission for all autistic people in the UK. It's never been more important that they understand what life is like for autistic people, whether that's because of coronavirus restrictions or the upcoming autism strategy.
Dame Cheryl Gillan MP hosted the session as Chair of the APPGA and said her goal is that every MP gets this important training. I couldn't agree more.
Attendees:
Below are the MPs who attended our session on 13 October. Others MP attended our session last year and have taken part in individual sessions. We hope and expect to run more sessions in the coming months and years.
Vicky Ford MP (Children & Families Minister)
Office of Sir Peter Bottomley MP
Peter Gibson MP
James Sunderland MP
Andrea Jenkyns MP
Wendy Chamberlain MP
Virginia Crosbie MP
Darren Henry MP
James Daly MP
Sally-Ann Hart MP
Kirsten Oswald MP
James Wild MP
Anne McLaughlin MP
Paul Bristow MP
Douglas Chapman MP
Further information