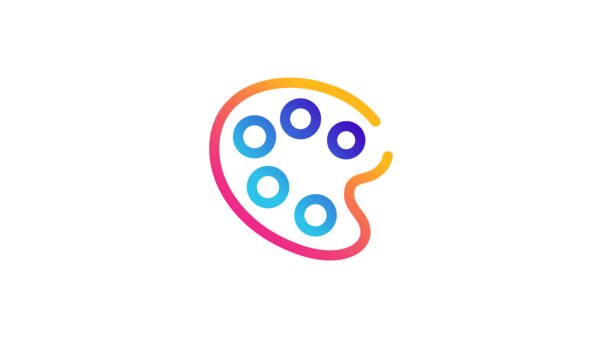 60th anniversary art competition
We are delighted to announce the winners of our 60th anniversary art competition. Well done to our winners and to everyone who took part.
Children's competition winners
Overall winner
Resource Base at Conisborough College
"We are a small Resource Base for students with autism in an inner city London school. We thought about a group entry where each student could express themselves openly and freely on their experience of autism to celebrate NAS big 60. 15 students across year 8 - 10 worked on this entry. Mixed media."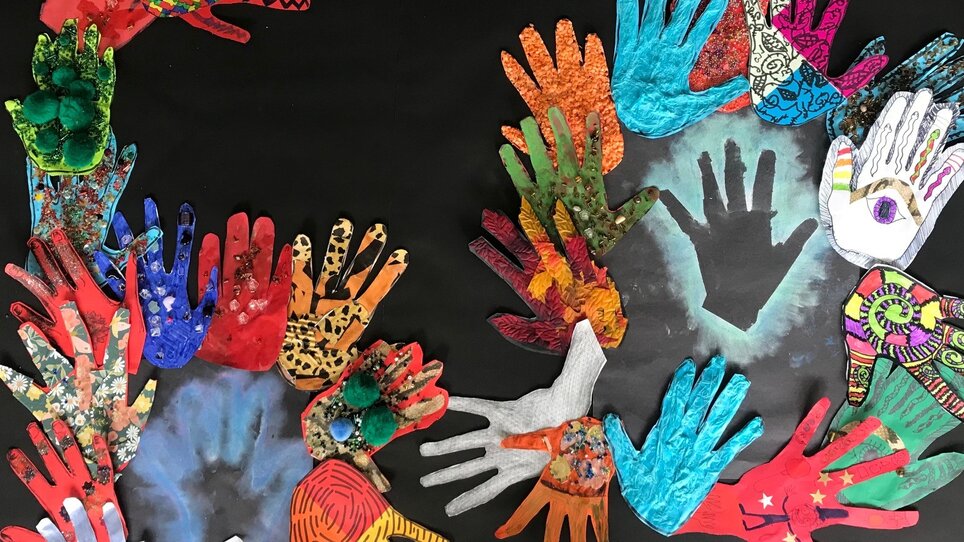 Runner up
Abdulla - The right and left of the autistic mind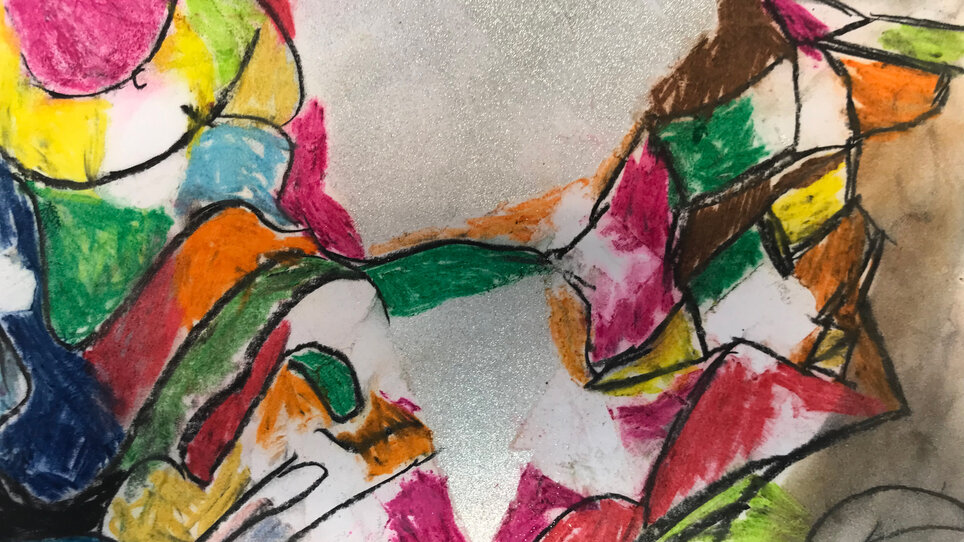 Runner up
George Messenger – The Wonder Stones
"We are all different, unique and we see everything around us differently. These stones brought this feeling and sentiment to life because they all seem to have their own unique characteristics."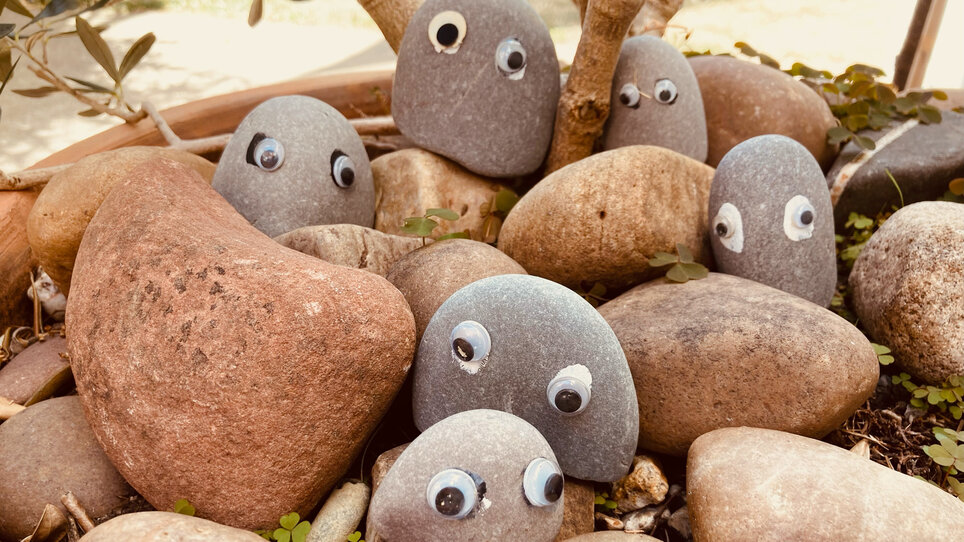 Adult competition winners
Overall winner
Jordan Dawkins - Shining Time Station Celebration
"This is Jordan's painting and collage of lots of people celebrating and enjoying the things they like, if you zoom in you will be able to see all the small individual drawings cut out and stuck on - they all represent the things Jordan likes and are important to him. Everybody should be able to enjoy the things they like, even if they are not the same things that everyone else likes."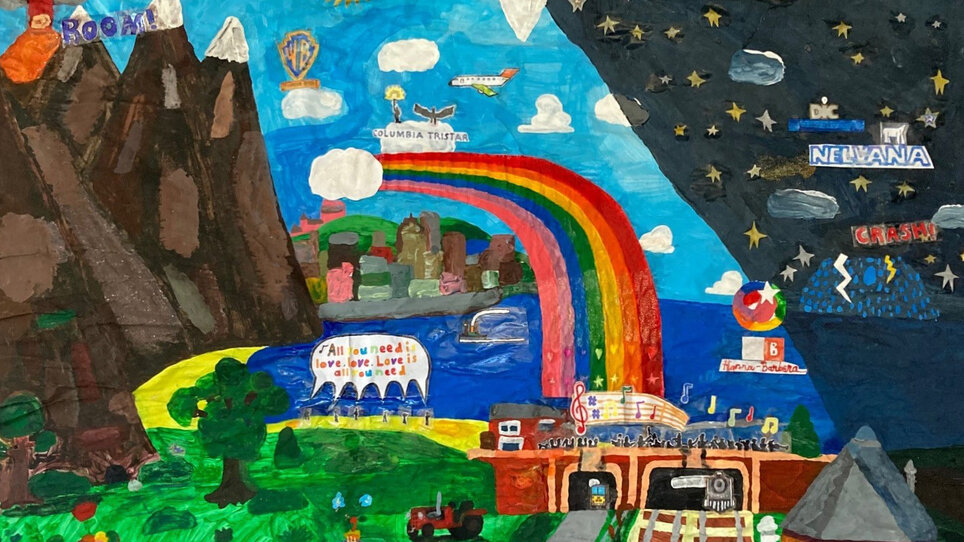 Runner up
Luci Danica - Identity anti-crisis
"Recent self-portrait at 46 years old. Taken after many years of identity crisis due to late diagnosis - processing what it means to me to be autistic. I can now see myself in simplistic black and white. Both who I am and who I am not."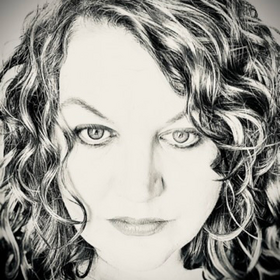 Runner up
Tyrone Vera – Disconnection
"This figure expresses vulnerability, insecurity and shame by the way the figure covers the face. Its crossed legs shows the feeling of being small and everything around you being much bigger and more important. Losing your confidence to conform to the situation. The chair shows emphasis of the figures emotions."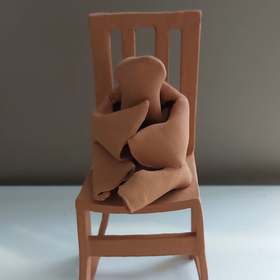 "The chair is much bigger than the figure making the figure lack confidence. Deconstruction is used mimicking the figure being eaten by the chair in the form of a metaphor."