60th anniversary art competition
Enter our extraordinary 60th anniversary art competition
Calling all aspiring autistic artists!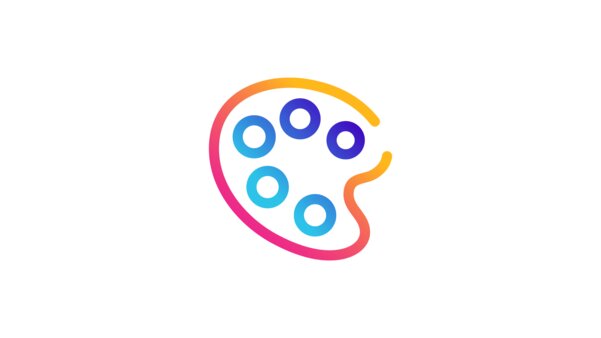 We're celebrating our 60th birthday in style with a brand new art competition.
Send us your 60th-themed art or photography − the more extraordinary the better − and your work could be featured in Your Autism magazine or The Spectrum magazine.
Our theme is 60 years of the National Autistic Society.
We are looking for art and photography that illustrates how far our charity and attitudes towards autistic people have come over the last 60 years, and what things might look like in the future for autistic and neurodiverse people.
We invite you to get as creative as you like!
Need inspiration?
How do I enter?
You can submit artwork by email or post. Please include your entry form with it.
Download entry form
Email your artwork and entry form.
Post your artwork and entry form to: 60th anniversary art competition, National Autistic Society, 393 City Road, London, EC1V 1NG.
The deadline for entries is 14 August 2022.
Good luck, and we really look forward to seeing your entries!
Competition FAQs
Your entry can be a painting, drawing in pencil or ink or a photograph. We cannot accept sculptures, statues or multi-media art, but we will accept photographs of these.
No, the competition is open to all autistic adults and children who wish to enter. You do not have to be a member or subscribe to The Spectrum magazine.
Yes, but you will need to complete a separate entry form for each piece of art. There is no restriction on the number of entries, as long as they are received by the closing date.
If you submit your entry via email, you will receive an automatic notification that this has been received. Unfortunately, we cannot acknowledge entries that are posted to us. Please make sure that any art you post to us contains a completed entry form, is securely sealed and correctly addressed. We also recommend allowing at least three working days for delivery.
Unfortunately, we don't have the resources to send your art back to you. You might want to scan it or take a photocopy or photograph before you send it to us.
Fiona Grace, Senior Web, Creative and Brand Lead at our charity, and David Downes, autistic artist, will shortlist three entries in each category. The shortlisted entries will be featured on our charity's social media channels and judged by an online poll to decide the winner of the adult and children's competition.
We will notify winners by email (unless you have told us you prefer to be contacted in a different way) in September 2022. The winning children's entry will be published in the November issue of Your Autism magazine. The winning adult entry will be published in the October issue of The Spectrum magazine.
We will usually publish the names of the competition winners, alongside their art. If you prefer us to use your first name only, please indicate this on the entry form.
The copyright of the art will remain with you. However, as a condition of entry you agree to grant the National Autistic Society a worldwide exclusive licence to reproduce the art in its magazines and any other print, online or electronic publication, including social media.