"Moving Forward+ helped me in finding a job during a global pandemic. There were a lot of obstacles against me and I'm glad they had my back."

Moving Forward+ is a service that helps autistic young people to prepare for employment. Funded by the Scottish Government's CashBack for Communities, the project provides a flexible, person-centred pathway to employment and other positive activities for autistic young people from West Central Scotland's most disadvantaged communities.
There are two aspects to Moving Forward+:
We work with autistic young people aged 12-16, who are not engaging with school and living in disadvantaged areas of Glasgow.
We also work with autistic young people aged 16-24, who are not already in employment, education or training and living in disadvantaged communities across West Central Scotland.
To find out if you're eligible, or if you're an employer who needs advice on supporting an autistic member of staff, please email moving.forward@nas.org.uk.

Find out more about the pathways involved in Moving Forward+: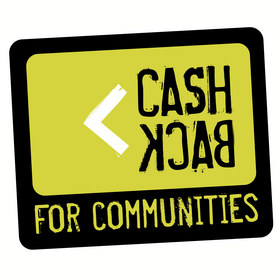 Lucy's Story
Lucy was diagnosed with autism at around 15 years old. In addition to being autistic, Lucy also struggles with OCD, depression and anxiety. Lucy has issues with her confidence - this means that she finds it very difficult to pursue things she would like to do. During secondary school, Lucy had a particularly difficult time and stopped attending. Lucy found it hard to get the right support, but after engaging with Social Work, she was referred to Moving Forward+ and attended her first meeting in June.
Lucy is currently being supported via 1-1 online sessions, to further understand her experiences of autism and anxiety. Over time, Lucy hopes to build confidence and become more independent, so that she can fulfil her goals. Lucy is a very talented artist, and her main goal is to one day have her own business. She is keen to build an online presence to share and sell her artwork, with the goal of eventually being able to work on a commission basis.
Lucy was excited to hear of other Moving Forward+ participants who have gone on to fulfil their ambitions, and we are delighted to have the opportunity to help Lucy work towards achieving her own goals.
Cashback: Child Rights and Wellbeing Impact Assessment (CRWIA)