Our Scotland office has moved
Published on 16 August 2021
On 16 August 2021 the National Autistic Society Scotland office moved. We wanted to move to a more modern office which is better and more comfortable for our staff and people visiting us. It is also more accessible.
The new office is still in central Glasgow and is in the Clockwise building. We share this building with other organisations.
Our new address
The National Autistic Society Scotland
Clockwise
Savoy Tower
7th Floor
77 Renfrew Street
Glasgow
G2 3BZ

The new office is an 8-10 minute walk from our old office on Hope Street.
Directions
We know that many people over the years have visited our office on Hope Street and you might be wondering how to get to the new one.
From the old office (109 Hope Street, Central Chambers), you should walk up Hope Street which is uphill and away from the Central Station.
Keep going until you come to Renfrew Street.
Turn left into Renfrew Street.
You will see the Royal Conservatoire on the opposite side of the road.
Soon you will come to an entrance on your left which says 'Clockwise 77' on the outside.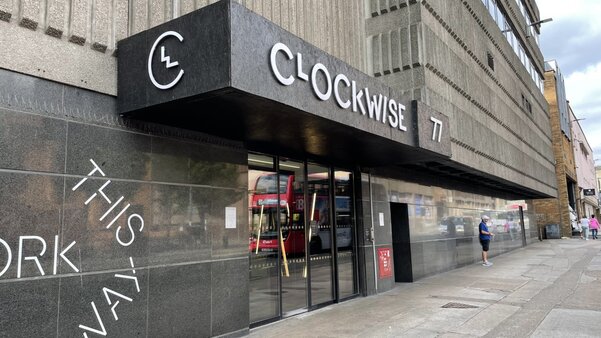 You can watch a 2 minute video, which shows the route from the old to the new office.
Arriving at the office
You should press the intercom button for 2nd floor Reception and say you are here to see National Autistic Society Scotland
The Receptionist will ask you to come to the second floor.
You can take the lift or stairs to the Second Floor where the reception is.
The receptionist will ask your name and who you are there to see.
They will then call the relevant staff member who will come down to meet you.
There are seats where you can sit to wait.
The reception area looks like this: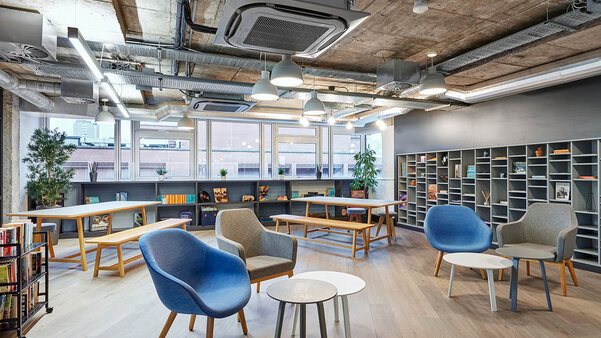 Visiting
It is important to remember that our office is not open for people to drop in. To visit you must have an appointment with a member of staff.
Autism Adaptations
We are keen that our new space is as adaptable for autistic people as possible. The new office provides a variety of different environments to suit different autistic people's needs including different types of meeting space and outdoor meeting space. If you have particular needs that you would like considered when visiting please mention these to the staff member and we will do our utmost to try and meet them.
Dogs
The office is a dog friendly office and some of the receptionists have a dog. If you are afraid of dogs please let us know in advance and we will make sure the reception is dog free.
Contacting us
If you have any questions you can always call us on: 0141 221 8090