Response to our letters to supermarkets
Published on 16 February 2021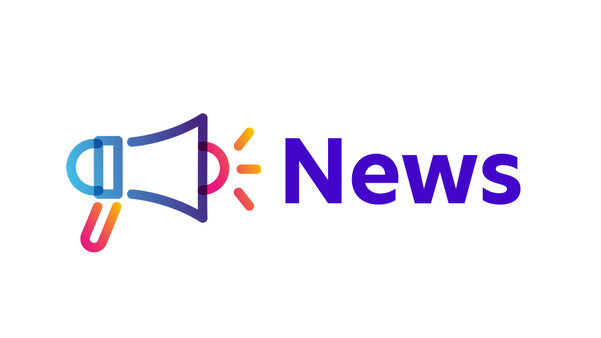 We recently wrote to UK supermarkets to remind them of their duty to disabled customers during the coronavirus pandemic. We've now received replies from the majority of supermarkets, setting out what each of them are doing, and wanted to share this with you so you're better informed and can prepare for your visit.
Their responses explain how their approach to the wearing of face coverings in stores and the steps they are be taking to ensure the needs of autistic people are taken into account.
Across all of the supermarkets who responded, there is a clear understanding that some autistic people will not be able to wear a face covering and that they are exempt from Government rules. Each supermarket was keen to make sure that they are balancing the needs of their autistic customers with the responsibilities they have to keep all shoppers as safe as possible, and to prevent the spread of coronavirus.
Although you may be asked to wear a face covering at the entrance to a supermarket or when doing your shopping in store, all of these supermarkets said that if somebody says they are exempt, they will not be challenged and will not need to explain what their exemption is or provide proof.
Below is a summary of what each supermarket told us they're doing, so you can prepare for a visit to the store or order a delivery. If you are exempt from wearing a face covering, for example because you are autistic, you may find it useful to download our 'I am autistic' card or order a Hidden Disabilities sunflower lanyard from the Hidden Disabilities Store website to use when doing your shopping, although you do not have to have one of these.
Aldi
Aldi are working to ensure that all store staff understand medical exemptions, and are aware that some customers will have hidden conditions that will prevent them from being able to wear a face covering.
Customers do not need to provide proof of a medical exemption.
It may help if they can show colleagues an exemption badge.
If a member of staff has a medical condition they too may be unable to wear a facemask.
Asda
Asda say that customers must wear a face covering to shop unless they are exempt.
Staff should not request proof or challenge further once a customer says they are exempt.
If you are exempt, it is incredibly helpful to staff to show something, such as an exemption card or lanyard, that says you do not have to wear a face covering.
Staff who are exempt have badges to wear if they wish to do so, to make clear to others that they are not required to wear a face covering.
Increased online capacity - now up to 850,000 delivery slots per week from just over 400,000.
Continue to prioritise the clinically extremely vulnerable for home delivery.
Morrisons
Morrisons have front of store marshals who have been given guidance on how to manage face covering discussions appropriately, including talking to customers in a sensitive manner.
Have clear instructions that if a person explains they are exempt from wearing a mask then they are free to shop.
No further proof of the exemption is required or should be requested.
Morrisons support the Hidden Disabilities sunflower scheme, and lanyards are available for customers to collect in any store.
Offer Doorstep Delivery service, where items can be ordered over the phone by calling 0345 611 611 and delivered the next day to vulnerable customers who cannot shop safely in store. You can read more about this on the Morrisons website.
Increased capacity for online deliveries.
'Quieter Shopping Hours' take place on Saturday mornings from 9am-10am in all Morrisons stores. On Sundays, these take place from 10am-11am in stores that open from 10am-4pm. During these hours, Morrisons stores will dim the lights, turn the music and radio off, avoid making tannoy announcements and turn electrical noises down. You can read more about this on the Morrisons website.
Sainsbury's
Sainsbury's have updated their posters reminding customers to keep a safe distance, shop alone and always wear a face covering unless they are exempt.
Greeters at entrances to stores and security officers have received guidance on how to approach customers who are not wearing a face mask for confirmation that they are exempt.
All customers should make staff aware that they are exempt – Sainsbury's say "how they do that is their choice."
Actively promoting the Hidden Disabilities sunflower lanyard scheme.
Reminding customers through regular tannoy announcements that not all disabilities are visible.
Tesco
Tesco's in-store staff have received training on hidden disabilities, including autism.
Any customers who say they have an exemption will be allowed to enter the store without a face covering – staff are trained to not ask for the details.
Staff are trained to look out for helpful cues e.g. Hidden Disabilities sunflower lanyards/badges/exemption cards, but understand it is not a requirement.
Offering Hidden Disabilities sunflower lanyards to all customers who wish to wear one.
Staff who are exempt from wearing face coverings have been given badges to wear that highlight they are exempt.
Continue to offer two priority shopping hours per week 9-10am Wednesday and Sunday before opening. You can also check Tesco's store locator for your local store's opening hours.
If someone identifies themselves as vulnerable, 7359 and they will try to prioritise you. On the day of your delivery, you will receive a text to let you know when your 1-hour slot is within your chosen window. You can read more about this on Tesco's priority slots FAQ.
Waitrose
Waitrose will insist on the wearing of face coverings unless you are medically exempt or under the required age.
Marshals will be positioned at the entrances of all stores and they will have disposable masks available.
Partners will also be at the entrance, and both Marshals or Partners may possibly be around the store, asking customers to wear a mask unless they're exempt. A customer shouldn't be challenged or asked why they're exempt.
Further information