Join the giving revolution this Christmas – the National Autistic Society is proud to be part of an innovative product line-up from Advent of Change
Published on 04 November 2020
Join the giving revolution this Christmas – the National Autistic Society is proud to be part of an innovative product line-up from Advent of Change
The National Autistic Society is pleased to be part of a unique product line-up for Christmas 2020, alongside 47 other charities. The feel-good festive range has been revealed in partnership with John Lewis by the non-profit social enterprise, Advent of Change, which pioneered the UK's first advent calendar with a charity behind each door.
This year, the flagship calendars are returning alongside two brand-new products aiming to help even more charities. The National Autistic Society is proud to join the Advent of Change movement, as part of the children's advent calendar, charity advent calendar and charity Christmas crackers.
Children's charity advent calendar
Designed to get the whole family involved, the bright and colourful Children's charity advent calendar uses child-friendly language and hand-picked charities – including the National Autistic Society – to help all ages understand the power of giving. This product also includes a rainbow-trail and fun mini-game to add festive joy to the Christmas countdown.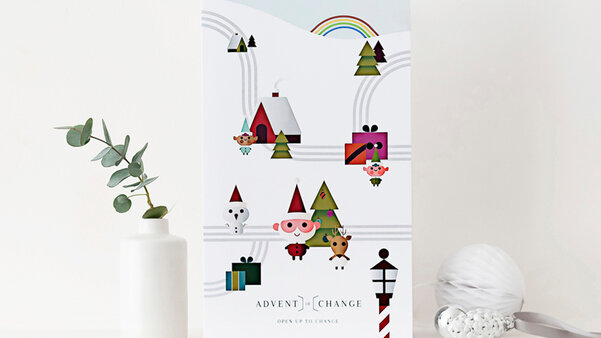 Charity advent calendar
We're pleased to be included in this year's best-selling Charity advent calendar, which has been beautifully redesigned for 2020 with stunning artwork and all-new charity donations. Each day represents a 50p donation to one of 24 charities, ready to brighten your Christmas countdown this year.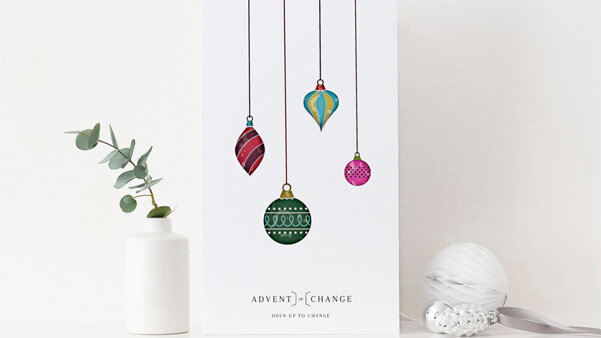 Charity Christmas crackers
This year, we're proud to be included in Advent of Change's most requested product for 2020 – a set of six eco-friendly charity Christmas crackers, allowing people to donate while enjoying Christmas dinner. Each cracker contains one of 24 charity donations on a beautifully designed card bauble, a joke written by a renowned celebrity and, of course, a silver paper hat.