Caroline Stevens sets out the impact of coronavirus on our charity – and what we're doing about it
Published on 17 March 2021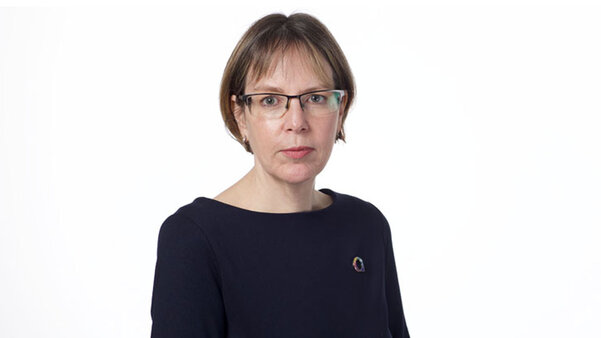 The past 12 months have been incredibly tough for all of us – and particularly for many autistic children, adults and their families. I know it's been hard on my own autistic son Jack – who hasn't left his bedroom since October and we haven't been able to visit for over three months.
The pandemic has taken a financial toll on many organisations and charities too. While we have funded contracts with local councils to provide social care and education services, we have lost nearly £1 million because of cancelled activities like our training and fundraising events. This money usually funds our digital and phone information and advice for autistic people, families and professionals, our campaigns for policy change and better public attitudes, as well as social and employment support.
We have been working hard to adapt our fundraising to these new circumstances. While we've had some successes we have not been able to replace all of this funding. The Government announced some support for charities in the first wave of the pandemic, but this was not enough at the time and there has been no further support announced since. And the furlough scheme is set to end in September.
In an ideal world, we would be able to continue with existing services and develop new work. But that is not the situation we're in – so we have been thinking about how we can have as much impact as possible with the resources we have.
Our priorities
Thanks to thousands of autistic people and families who have told us what their biggest challenges are over the last few months, we have a clear picture of where we should be focusing. With limited resources, we are going to focus on resolving four key challenges for autistic people and families:
mental health
distressed behaviour
education
social care and benefits.
We have also reviewed how we can have the biggest impact on these key challenges facing autistic people. We have concluded that we should prioritise the unrestricted funding (where funds are not attached to a specific project) that we do have on three areas:
digital guidance for autistic people and families
our branch network
and campaigning for policy change.
We know how crucial the advice we provide on our website is for hundreds of thousands of autistic people and families, including during the pandemic. Our branch network is the biggest way we reach autistic people and families with practical support, face-to-face. And our campaigning and policy work is recognised as among the most effective in the autism and disability sector, and regularly features at the top of the whole charity sector too. We will prioritise these areas – because that is what people have told us is most unique and most important to them.
Limits
The limits on our fundraising mean that any work outside these priorities will have to be fully and specifically funded, like our specialist helplines on inpatient mental health services, education rights and exclusions, as well as our social and employment programmes. This will allow our charity to weather the impact of the pandemic, and put us in a robust position to serve future generations of autistic people and families. We will keep you updated with any changes to our services.
"We are still going to be transforming hundreds of thousands of autistic people's lives and changing the attitudes of key policy-makers and employers."
We would always want to do more, but we are still going to be transforming hundreds of thousands of autistic people's lives and changing the attitudes of key policy-makers and employers. We will still run specialist social care services for adults, and schools and children's services. We will still run high quality training for professionals. Our website will grow with more digital guidance and continue to be a key resource for people needing information and advice. Our branch network will still help tens of thousands of autistic children, adults and families to combat loneliness. Our policy and campaign work will still hold all the governments in the UK to account and push for better support and services. We will still be the National Autistic Society and we remain committed to making society work for the 700,000 autistic people in the UK, and their families.
We will get through this, but this is a difficult time for everyone and your support now will make a huge difference to the lives of autistic people and their families. Please help by donating today.