Building the Right Support Action Plan
Published on 15 July 2022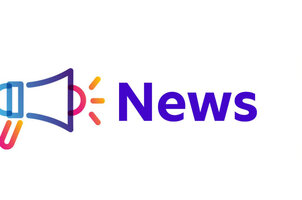 The government has published a new 'Building the Right Support Action Plan' which sets out commitments to try and make sure that all autistic people and people with a learning disability can access the right support to meet their needs.  
What is it? 
The plan sets out proposed changes to the ways that autistic people receive care in the community and in hospitals, as well as the training that medical professionals will receive on autism and learning disabilities. Much of the plan reiterates proposals already set out by the Government in the Draft Mental Health Bill, SEND Review, National Autism Strategy and the National Disability Strategy.
What does the plan mean for autistic people?
Autism is not a mental health condition and mental health hospitals are not the right place for the vast majority of autistic people. The Government hopes that the 'Building the Right Support Action Plan' will reduce the numbers of autistic people in mental health hospitals.  
 Too many autistic people and people with a learning disability end up in these hospitals because there isn't the right support in their communities. This could mean that there aren't the right houses available, there isn't enough support to help with daily life, there aren't enough local mental health services or that health professionals don't understand autism well enough. This can contribute to some autistic people hitting crisis and being admitted to hospital. The new Action Plan identifies areas of improvement which could prevent people hitting crisis in the first place, as well as ways to help reduce the length of time someone is in hospital.
There are some key changes that the plan promises including: 
Changing the definition of 'mental disorder' in the Mental Health Act so it no longer includes autism to prevent autistic people from being detained in mental health hospitals and making it easier for those that are detained to leave. 
Making sure that health professionals are trained in understanding autism. 
Making it easier to access community support.  For example, by funding improvements to diagnosis pathways for children and increasing the amount and range of supported housing options for autistic people and people with a learning disability.
Continuing to use a 'Delivery Board' including different organisations and groups to monitor the plan's progress and identify when things aren't going well.  
We will create more resources on our website to explain what the new Building the Right Support Action Plan means for autistic people and their families.
Our Concerns
Autistic people should have the right to live where they want with the right support in place but too often this isn't the case.
We know that a lack of the right support means that some autistic people spend many months, even years, in hospitals far from their families, and we continue to hear deeply concerning reports of overmedication, inappropriate restraint and seclusion. 
The publication of the plan follows NHS data released last month which shows more than 1,200 autistic people are in mental health hospitals in England, with autistic people making up 61% of the number of people in mental health hospitals – an increase from 38% in 2015. 
We welcome the Government's commitment to improve the situation, but it still isn't enough to stop the scandal of autistic people being wrongfully detained and stuck in mental health hospitals. We've seen a frustrating lack of progress on this issue for years, alongside a social care system which has long been at breaking point. This combination means too many autistic people don't get the support they need early on, sending their lives spiralling into crisis and ending in admission to hospital. 
Government must push ahead with reforming mental health law as soon as possible. But legal change alone isn't enough. Without a fully funded social care system that targets investment at the support autistic really people need, this scandal won't change. To reach its target to reduce the number of people in hospital, the Government needs to do more. 
Further Information