A new World Record: Arran Linton-Smith takes home more than a medal at the London Marathon
Published on 06 October 2021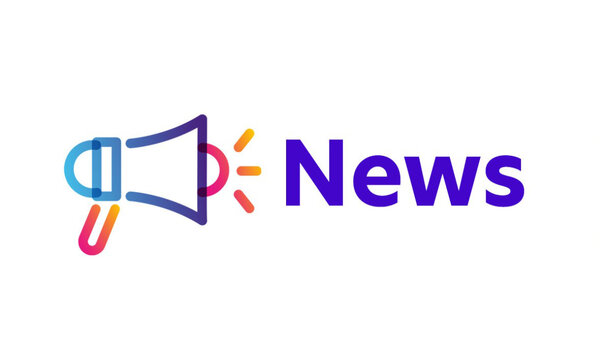 Well done to Arran Linton-Smith for breaking the World Record for the 'most brands advertised on a single sportswear item' at the London Marathon on Sunday! Arran is 65 and one of our long-standing supporters.

Over 100 organisations backed his bid, including Robert Ellis estate agents, Cadland Pub, the Cycle Inn, as well as Specsavers, Wilko and DHL.
Arran wore his sponsored running jersey as he took on the 26.2 mile London Marathon. It was adorned by 130 logos – 16 more than the current world record, held by Mathew Dickerson in Australia (114). It was produced by Godfrey Sports of Nottingham and featured a very special logo from Rolls Royce, which was only revealed on the day.
His world-breaking attempt was sponsored by variety of local businesses with all proceeds donated to our charity. It was due to take place in April 2020 but was postponed because of the coronavirus pandemic.
Arran planned to reclaim the title after first achieving it seven years ago, at the Ride London 100 cycling event. It had been broken twice since, and was Arran's once again as he crossed the marathon's finish line outside Buckingham Palace in a time of 04:29:17 – a personal best.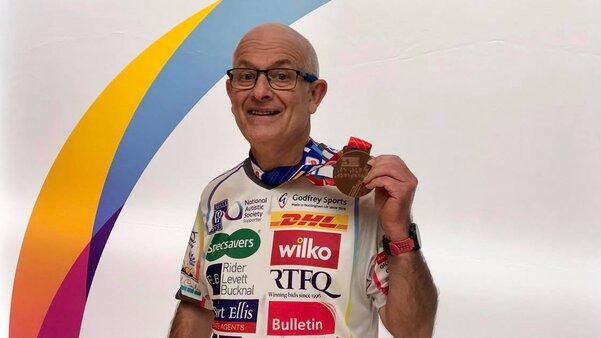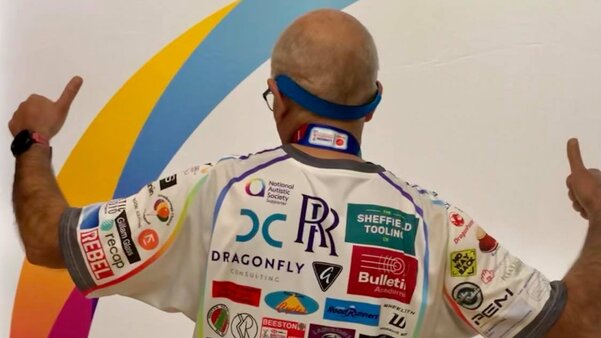 Arran's story
Arran's autism diagnosis was nine years ago, when he was 56 years old. He had a bumpy school life and career and often felt misunderstood by other people. But his diagnosis was a turning point, helping Arran to understand himself. It also helped other people, including colleagues, to understand him and appreciate his different way of thinking.

Arran dedicates much of his free time to campaigning with our charity for better understanding and acceptance of autistic people - particularly around employment. He hopes his world record achievement will give him a new platform to challenge the way people see autism, particularly employers, and show the huge contribution autistic people can make to society and the workplace.

Arran Linton-Smith, said: "I'm so pleased to have reclaimed the title and achieved a sub 4.30 marathon distance time.
This was my 10th fundraising event to raise funds for the National Autistic Society, and, at 65, I think I might be the oldest person they've had participate in a marathon!
There's been an increase in awareness and understanding of autism since I first achieved the record seven years ago. And it is so very important autistic people, like myself, have access to opportunities to grow and thrive, particularly when it comes autism and employment.
I hope this world record will give me the platform to challenge the way people see autism – and show the huge contribution autistic people can make to our society."

Kate Vickers, Head of Supporter Fundraising at the National Autistic Society, said: "Arran is a brilliant ambassador for our charity – and we're so proud of his new world record."

Autistic people are a huge part of our society – around 1 in 100 people – but there's just not enough understanding, support and care out there. This is why it's so important to do all we can to increase public understanding of autism and to campaign for better support.

Find out more about Arran's world record attempt: https://arrangwr.com/