David is an autistic young man who started volunteering in one of our coffee clubs in Glasgow. He has gone on to become the chairperson of the National Autistic Society South Lanarkshire Branch. This is the first branch in the UK to be led 100% by autistic volunteers and the branch recently won a Volunteer Friendly Award thanks to David and his fellow volunteers.
The award is a mark of quality in Scotland signifying excellence in the way organisations manage, support and involve their volunteers.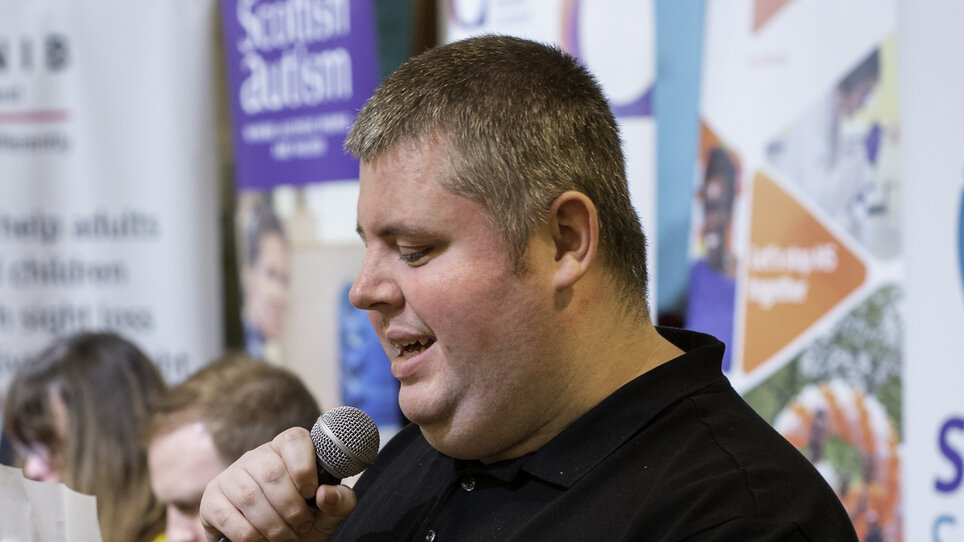 "We work hard to include as many autistic people and families as possible and we hope that winning a Volunteer Friendly Award will help us recruit more volunteers."