Taking a leap for Team Autism...with Sarah

Meet Sarah, fundraising adventurer, skydiver, and mum to Isabelle, who is autistic. This spring, she'll be taking a leap for Team Autism with her incredible skydiving challenge!
Sarah is no stranger to skydiving, and this year she's reaching new heights with her third charity jump. We chatted to her about the upcoming jump, why she's chosen our charity, and her tips for fellow fundraisers.

What inspired you to skydive for Team Autism?

My daughter Isabelle has been my complete inspiration for this skydive. Isabelle was diagnosed as autistic in October 2020, at two-years-old. The diagnosis came as a complete shock to my husband and me. I really don't think there is enough autism education out there for parents. We saw several professionals and no one mentioned autism or anything along those lines.
"My daughter Isabelle has been my complete inspiration for this skydive."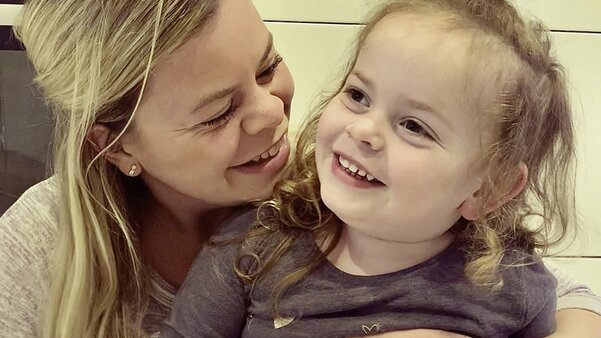 We then saw a private Speech and Language Therapist, who suggested that Isabelle may be autistic. It felt so overwhelming. The journey from first raising concerns of autism to getting a diagnosis is very isolating and lonely. The support is very minimal. I became a member of a parents' autism support group who mentioned the National Autistic Society, and I found the website so incredibly informative and accessible.
It seemed like the perfect idea to raise money for such a wonderful charity and all in celebration of Isabelle. In the year since first hearing the 'a' word (autism) our lives have changed, slowly adapting to Isabelle's world - her needs, her wants. Some days are challenging, and you can often feel very alone on the journey, like you are the only ones going through it. Having a place to come back to like the National Autistic Society gives you a huge sense of community - you feel you are a part of something, and people who understand you and your situation.

How will you complete your fundraising challenge?
My initial target was to raise £1,000 for the National Autistic Society by taking part in my third skydive. Even that target seemed like a challenge!
However, as soon as the word was out, I instantly received so much amazing support from friends, families, colleagues and the local community. Everyone we know is now aware that Isabelle is autistic and they are extremely supportive and accepting.
Isabelle has attended her nursery (Echoes in Broadclyst) since she was 11-months-old. The nursery is incredible with Isabelle and always has been. When I told the staff about my skydiving challenge, they stepped in and offered to organise a raffle to bring in more sponsors from fellow parents at the nursery. I was completely blown away! Echoes offered a week's free child care as first prize! We also had a "wacky hair day", where all the children and staff came into nursery with the craziest hairstyles they could create, and we talked about how "being different is a good thing". With the help of Echoes, we have now completely smashed the £1,000 target and are aiming to double that now at £2,000!

This is your third charity skydive, which is really impressive! How did you find the first two?
I did my first two jumps to raise money for Diabetes UK as I am a Type 1 diabetic, so the charity is close to my heart. Both were very exciting. I am quite the thrill seeker and love to push myself. I think the only time I felt nervous was the actual leap out the side of the plane - it's quite a way down!! The jump itself is so exhilarating. The rush of adrenaline beats anything I've ever done before.
This year's jump will definitely be my most important jump. To think my little Isabelle will be at the bottom waiting for me is so emotional. All of this is for her. She's taught me so much about autism, about herself but also about myself. Isabelle is so unique. She is my ray of sunshine.
Adam (my husband) and I are incredibly proud parents, and we are very proud to say our daughter is autistic. Isabelle is Isabelle. She is quirky, funny, happy-go-lucky and full of life. She deserves the whole world. I feel honoured to be jumping in her name.
"Isabelle is Isabelle. She is quirky, funny, happy-go-lucky and full of life. She deserves the whole world. I feel honoured to be jumping in her name."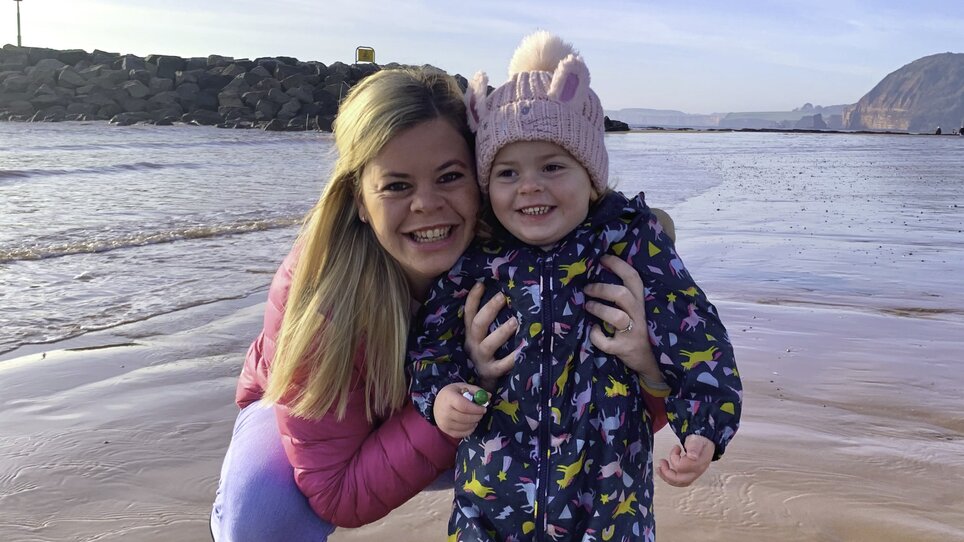 Do you have any tips for fellow fundraisers?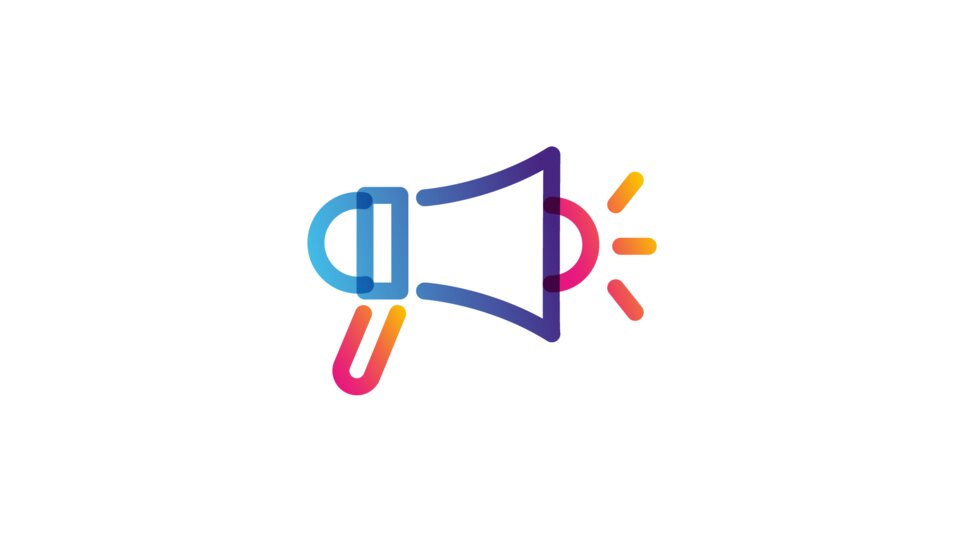 Get the word out there
Get on all social media platforms and get your story out there. Keep reminding people - I have found every time I have re-shared my story, I always get at least one more sponsor. So don't give up!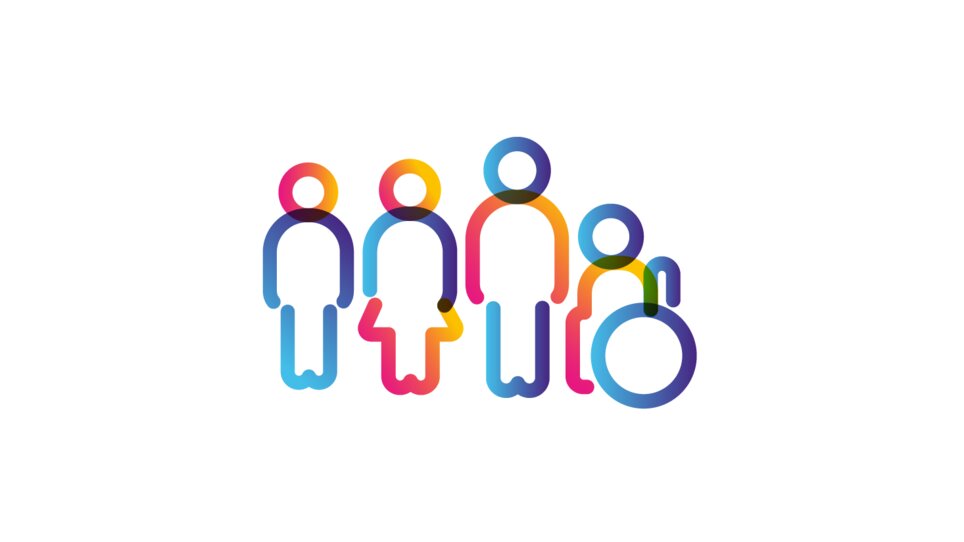 Try and get other people involved
- your local cafe, community, neighbours, school etc. People who know you will feel drawn to your personal story and want to help.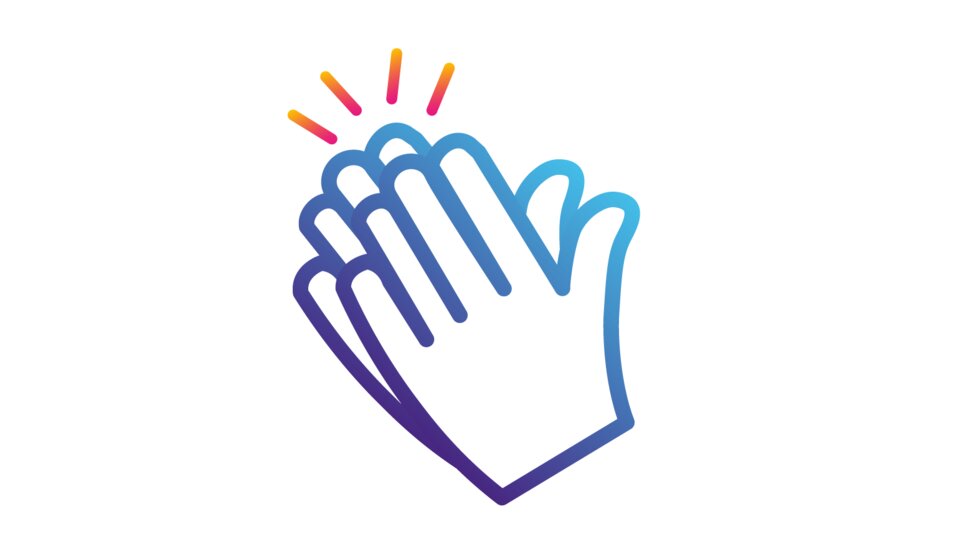 Pick a challenge that excites you
Then you will fully enjoy everything about it, from the fundraising to the actual event. You want to have fun!
Visit Sarah's JustGiving page
You can find out more about Sarah's skydiving adventure, show your support, and donate via her JustGiving page.

Find out more