Rachel and Matthew Powell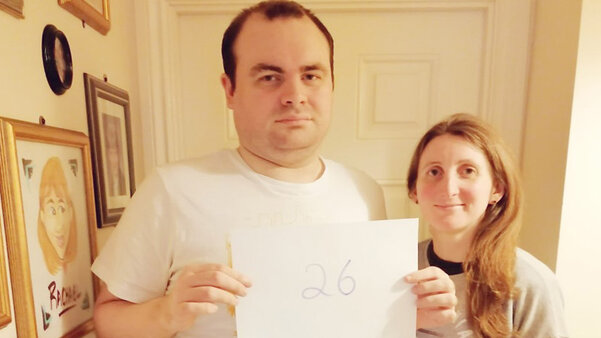 My younger brother Matthew is autistic, he was diagnosed at about 3 or 4 years old. The London Marathon sent out an email regarding the 2.6 Challenge (I ran the London Marathon for the National Autistic Society three years ago), and it seemed a fun way to raise money; but also a good way to stay fit during lockdown.
My brother and I will be walking up 26 flights of stairs. We live in a three storey town house, so walking from the ground floor to top floor will be classed as one flight of stairs.

I have been filming my brother every day whilst doing the challenge, and I have been sharing it on social media using the hashtag #twopointsixchallenge.