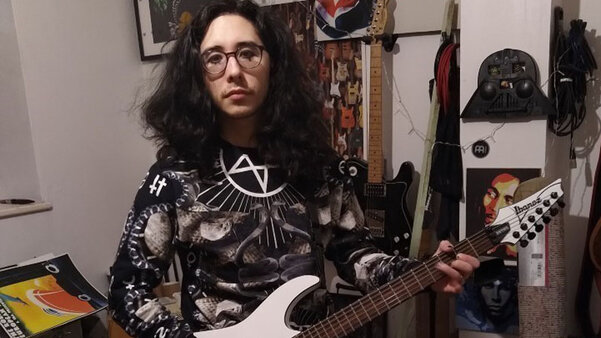 I heard about the challenge on BBC Radio London Robert Elms show. My son Bili and l both love spoken word,
We're both autistic and access weekly support from the National Autistic Society's services in west London ( now digital of course!)

Bili was diagnosed aged 16 after a huge disagreement with CAMHS and my own revelatory diagnosis came at 62. We're both proactive in public service reform and research, and I'm a well-known neurodiversity advocate.

My son Bili and l are keen wordsmiths, and we decided to read 26 poems for the 2.6 challenge, including my own poetry, to some of Bili's favourites from a book l gave him when he was ten. We might add bits of Bilis guitar music with me jamming along on a tongue drum – and the computer we're using to stream our poetry sessions was built by my son!