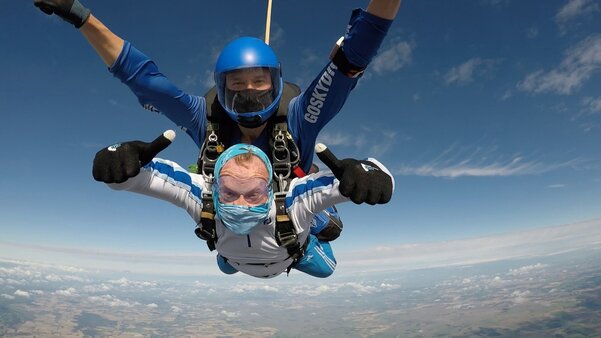 The skydive was fantastic absolutely amazing one of the most exciting things I've ever done.

The reason I chose to fundraise for the National Autistic Society is our six-year-old son Iain was officially diagnosed in 2018 and through your website and publications if has really helped my wife and I get a better understanding of the condition and how to adapt to give Iain a comfortable a life as possible.

In 2019 we took part in the 7k for 700k challenge which was a good physical challenge but this year I thought I'd like to take on a mental challenge hence the skydive. Originally, I was meant to carry out the dive in April of this year but lockdown happened but we got rearranged for last weekend. The fundraising has been amazing & interesting, the support we have received has been overwhelming, I've so raised over £1,650 which is incredible. I'd like to give thanks to all my friends & family who have supported us through this. Especially to my wife Hazel and Iain who told me on the morning of the dive to be BIG, BRAVE & BOLD which we have now adopted as a family motto and which we feel all families of autism could use.