100+ editions of the Spectrum magazine
From its humble beginnings as a Newsletter for people with Asperger syndrome in May 1993, the Spectrum magazine has come a long way...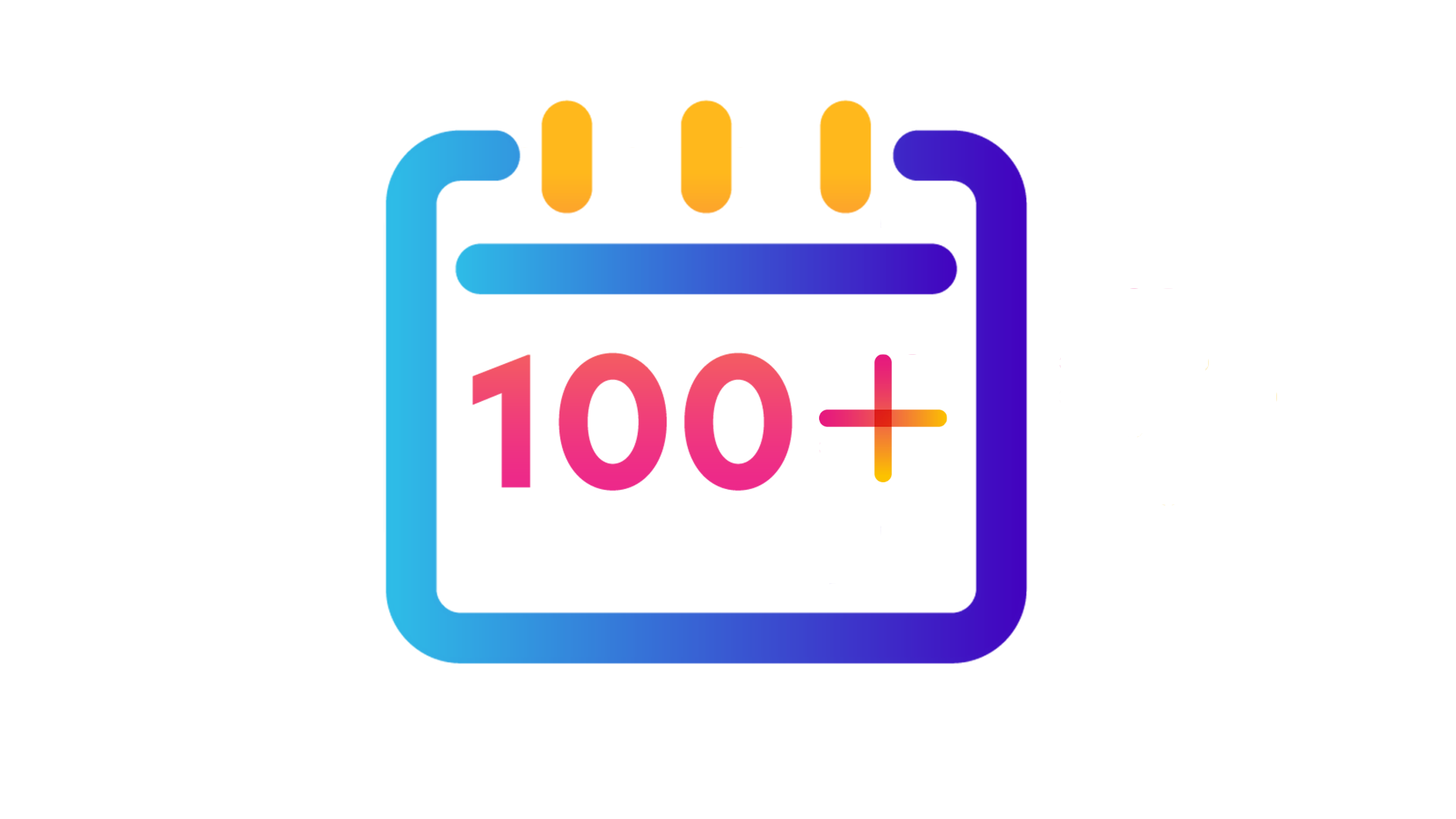 The Spectrum, formerly known as Asperger United, was founded by Pamela Yates and Patricia Howlin in 1993. Their aim was to create a community for autistic people.
100+ editions later...

The Spectrum magazine is still going strong! It has gone through several new looks and a couple of name changes, but the amazing content remains the same. We've had the pleasure of reviewing some incredible articles, letters, poems and artwork.

Read some of our favourites below.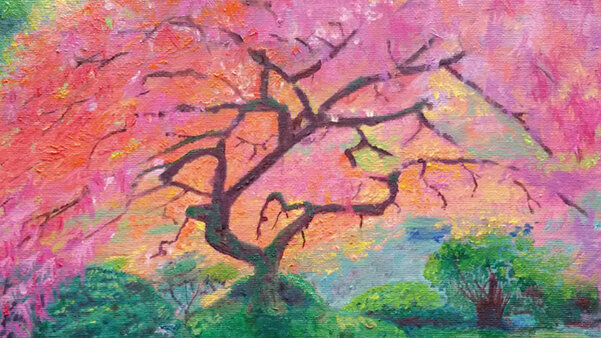 A few of our favourite features
Change is the only true constant in life. Recently, two innocuous, unrelated things happened to me on the same day. They collided in my mind, creating a cusp that I'm now teetering on the edge of. A cloud and a questionnaire have forced me to reconsider how I define myself as a person. I've tried to record my experience of this change in the hope it might help me connect with you now.

Four years ago, when I got my Asperger's diagnosis, it felt like the conclusion of a lifelong quest: I'd always known I was different, and now I knew why. I had my answer, my reason. I was relieved, but also afraid. I didn't see myself as disabled at all, but I knew people without experience or understanding might see Asperger's as a label and make assumptions.

At the time I made only one change: I moved from crowded London back to rural Scotland to be near family. This simplified life, but otherwise, I carried on as normal. I tried different things for work, short-term temporary contracts, before landing a dream job I thought I'd keep until retirement, in a local charity shop. I loved it, and really invested in my new life: things were going really well. Until it all changed.

Head office brought in a new retail manager. There was all sorts of extra paperwork. New competition opened up next door, affecting donations and takings. Within three months I'd lost all my autonomy and was under constant pressure to increase sales. I got stressed, flustered and short-tempered. I couldn't sleep, compounding my constant worries. I felt like I was drowning, trying to keep up with everything and everyone. I hated myself for failing. My mind was chaotic: I was on edge all the time. The tiniest problems would reduce me to floods of tears. In the end I was completely overwhelmed and just shut down: locking my door, turning off my 'phone and hiding from the world in bed.

The doctor signed me off for three weeks with anxiety and doubled my medication to help me sleep. I had calmed down, but all my joy and enthusiasm was gone. When I went back to work, head office insisted on an occupational health assessment and then proceeded to ignore all the recommendations that were made. I carried on for a while, but it was obvious they wanted me out, so I handed in my notice. I'd lasted nineteen months, which was actually a personal best for me.

After six months off my savings have run out: I'm re-entering the workforce. I like work. It's good to be busy and feel useful. But my new job comes with a lot of paperwork, contracts and proof of my eligibility to work in the UK. There's also a medical questionnaire for HR. It feels intensely invasive, but I answer with my usual candour. Then I reach a section about disability. I'm struck by two questions: "Are you registered disabled?" and "Do you consider yourself disabled?" Both questions deal with one issue, but they approach it from different perspectives. The first asks how society sees you: an external view. The second asks how you see yourself: an internal view. Like the two faces of a coin, these two perspectives are inextricably attached, yet opposite at the same time.

"You're disabled under the Equality Act 2010 if you have a physical or mental impairment that has a 'substantial' and 'long-term' negative effect on your ability to do normal daily activities."

Reading this definition planted a seed of doubt in my mind. I begin to question my definitions. Could my being unable to maintain regular employment without succumbing to crippling stress be classed as a "substantial negative effect"? My propensity to dissolve into tears as a coping mechanism has always become an issue in every job, no matter how hard I work to make up for it. Persistent emotional breakdowns due to stress have become "normal" for me over the last twenty-five years. The older I get, the more "longterm" this situation becomes. I'm suddenly confronted by the fact that my "normal" doesn't match most other people's. Could there be a possibility that, by this definition, wider society might class my experience of Asperger's as a "disability"? Could they be right?

The only reason I was even entertaining these notions was the riddle of a cloud I'd solved a few hours earlier. Living on the edge of the Atlantic means I've experienced some serious weather: the wind here can be epic. Growing up in this environment nurtured my love for endless skies and vast cloudscapes. Later, years of city living dampened my appreciation. With only narrow strips of sky, clouds became unremarkable; just scudding between buildings, like a TV on in the background while you do something else. Until that morning.

I'd sat down in my armchair to drink my morning coffee. Directly in my eye-line, framed by the central section of my window, was a beautiful great cloud. I could only stare. The longer I did, the more the bright sunshine illuminated every detail of its boundary in space. A heap of bulbous billows seemed to emerge from the cloud's fluffier, wideset base, captured like the beginning of an explosive dust cloud frozen in time. Different shades of white and grey resolved to purples and yellows before my eyes as I studied its textured surface.

Most striking, however, was its absolute stillness. It was as though it had been painted straight onto the glass, to be curated into this sublime gallery experience, especially for me. I couldn't look hard enough as my gaze was transformed into that of a great painter: I could feel a work of art straining to burst forth from my talentless heart. The cloud almost filled the restricted field of the frame, hanging so utterly motionless it began to seem solid, and immovable. The inert crispness of its distinct form gave it an uncanny weightiness, even as my mind told me it was just water vapour. I was enchanted.

Fluttering leaves in the foreground of my garden broke the spell. There was wind, which ignited my curiosity: how could the cloud be so still in the presence of a breeze? I simply had to reconcile this question: I'm compelled to figure out how things work in order to feel satisfied and calm. I needed more information, more clues to solve this mystery. I wanted a better view of my cloud in its wider context.

My usual walk takes me down to the beach, but this time I turned the other way. I climbed to the crest of the hill, revealing my favourite vista. I could see our house nestled amongst its trees in the village, the beach curving below, the sea and more islands beyond, hazily stretching all the way to the horizon. The landscape was lush: green fields, hills purple with heather, the sea a deep blue. The white sand of the beach was marked by tide lines of black seaweed. Wind turbines were spinning; a red tractor ploughed in the fields. Grey stone houses punctuated the landscape, with the occasional window reflecting a flash of sun.

From my lofty vantage point, right up under the flat bases of the clouds, their shadows were clearly visible across this familiar patchwork. My cloud still hung like a crisp meringue in the uninterrupted expanse of the sky. I could hear the birds chattering their songs, a bumblebee buzzing about his business with the dandelions, the slow steady whirring of more windmills turning behind me. The Sun's warmth and this soft drone of life soothed me into a state of meditative contemplation. My cloud seemed to loom large over me. The threshold of its shadow had advanced across the landscape. Thus, the penny dropped!

I had been facing into the lightest, gentlest wind the whole time: the cloud was moving directly toward me. This fluke of trajectory had disguised its stately progress through the sky. My relief was instant and palpable. Trust in my own senses was restored. A single cloud had shown me that only by changing my perspective and taking the time to really observe life was I able to solve the riddle of its imperceptible movement.

This lesson was still fresh in my mind as I came to fill in the medical questionnaire later that day. I didn't expect to find an existential crisis in some routine paperwork, but the cloud and the combination of the two questions met in my mind and got me thinking. That cloud was a metaphor for me, for my life. Internally, living with Asperger's is like existing inside a cloud. Everyone and everything they do is confusing, I'm totally surrounded, without any reference points, or anything to anchor to. I'm lost in my own grey fog, with no idea where my boundaries are, or what shape I am.

From an external perspective though, other people have a clear view of me. They can see I have a distinct form and plenty of edges. They can see me coming. My presence sometimes casts a shadow and leaves them cold. Sometimes I can blot out their sunshine with my grey mood. Sometimes I can be thunderous and stop a heart with one bolt of lightning. Sometimes I blanket them in a thick layer of frost and snow so my heart can hibernate beneath, just to survive. Eventually, I rain tears over everything to relieve the pressure that has built up inside me. Neurotypical people have a way to describe people like me that makes sense only to them: mentally disabled.

I'm not here to argue for or against whether their label is fair or accurate. But if they're going to make me tick a box and choose, just so that they can feel more comfortable, maybe there's something in it for me. By realising there's a stark difference between how I see myself and how others see me, I've discovered that my diagnosis is not the ending I thought it was. It turns out I didn't complete a race: it was just the first stage of a triathlon. I became so good at performing "normal" for everyone else, masking my true self, that I tricked myself into believing it was true. Work has always proved it's impossible for me to maintain that façade permanently: I've never managed it yet, so maybe now it's time to admit I never will.

I see now that the potential ramifications of my diagnosis have been gradually moving towards me for a long time, looming ever larger in my consciousness. Maybe it's time to make a real change. Maybe I'm ready to see myself from an external perspective, just like I saw that cloud. Maybe it's time to define myself in a way other people can recognise and understand by accepting a label I wouldn't choose for myself. Maybe acknowledging the reality of how people perceive me from a neurotypical perspective will turn out to be the key to striking a balance between my internal and external struggles, as I continue trying to connect with people and participate in life.

The concept of synchronicity allows for people to find meaning by connecting random events. Seeing that cloud on the same day I read those two questions was just a coincidence. But it was my Asperger's brain that linked the two things in such a way as to find a valuable insight in their combination. Adopting a label and admitting I need help to function in a society geared towards neurotypical minds is not me moving into what some might consider the shadow of disability. This change is me stepping out into the light so everyone can see who I really am, and all the beauty I hold within my form.
I want to stroke soothing textures and oooh and ahhh at the way the light hits flower petals. I want to let my dyspraxia run riot so I can walk like a puppet with its strings cut. I want to wallow in hot baths five times a day. I want to smell every rose, every skimmia bush, every sweet pea.

But if I do all that, neurotypicals will laugh at me and say, "That's not socially acceptable".

I want to bury my nose in the long belly fur of my cat. I want to spend hours photographing tiny critters in my wildlife garden. I want no one to talk to me for hours. I want to envelop silence. I want to become the sea. I want to be away from a neurotypical world.

But if I do all that, neurotypicals will laugh at me and say, "That's not socially acceptable".

I want to listen to the same piece of music time and time again. I want to watch the same DVD and marvel at the cinematography. I want to stare at the same birds visiting my garden and always have the same child-like fascination when I watch them.

I want to not have to answer questions like "why aren't you married?" or "why don't you have children?". I want to be alone, in peace, all the time.

But if I do all that, neurotypicals will laugh at me and say, "That's not socially acceptable".

I want to not follow fashion. I want to have mis-matched shoes and handbag. I want to eat the same foods every day. I want to spend hours marvelling at nature. I want to write in my illegible writing.

But if I do all that, neurotypicals will laugh at me and say, "That's not socially acceptable".

I want to spend hours watching the tadpoles in my pond, marvelling at nature's ability to turn a squiggly squirming little thing into a handsome frog. I want to admire the colours and textures of the spiders in the log pile. I want to have my breath taken away at the magnificence of a butterfly's wings.

I want to watch in awe as the bumblebees sip at the nectar-rich plants in my garden. I want to be at one with nature, not people.

But if I do all that, neurotypicals will laugh at me and say, "That's not socially acceptable".

I want to revel in the shades of green as the evening summer sunlight filters through the leaves. I want to listen to nothing but the wind rustling through the trees. I want to have my soul stroked by melodious birdsong. I want to smile as a mother bird gently feeds her young.

But if I do all that, neurotypicals will laugh at me and say, "That's not socially acceptable".

What price to live in a neurotypical world?

Just the price of my soul.

Just the price of me.
"Being autistic is like living inside a cloud. Everyone and everything they do is confusing."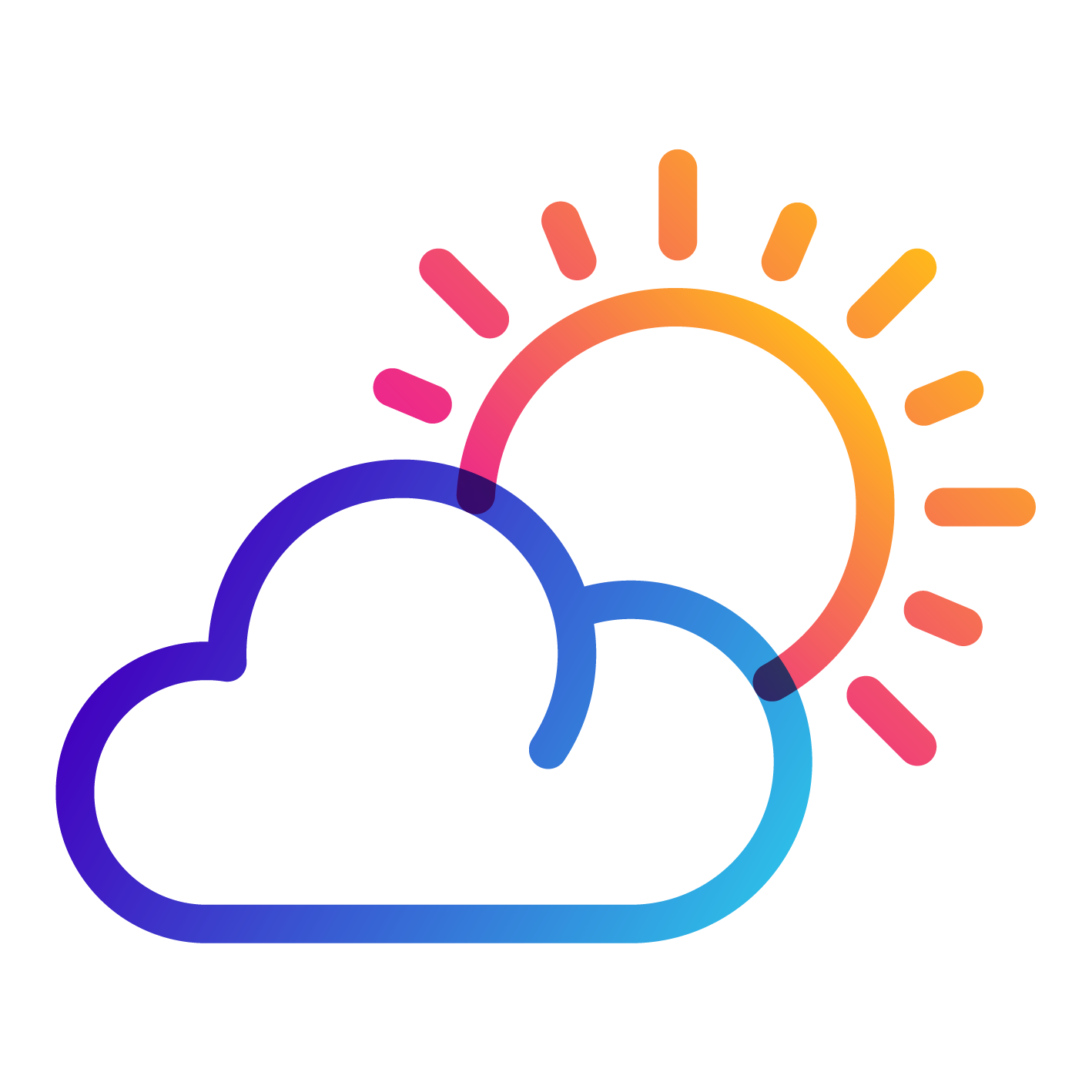 I live on the inside. I am always looking out. I can sometimes join those on the outside for brief periods of time, but they can never come inside and join me.

Some say my Asperger's prison is self-imposed. If only that were so. I am an adult diagnosed with Asperger's syndrome. I am no longer an adorable, bright eyed child who can be gently coaxed outside by a knowledgeable therapist or teacher. There were no such programs available when I was young. I was told that I could venture outside my Asperger's shell if I just had the will to do so.

As a child I did attempt to come outside and join the others. I still attempt to do that on occasion. However, the possibility that a loud noise, a bright light, an unanticipated touch or an incomprehensible social situation will arise and send me back inside is very real and always inevitable.

I look at the others as if they have the magic map to successfully navigate through the maze of life. Of course, they don't possess such a map. No one does. But they seem to be able to run through the portals of appropriate social interaction, the high hedge of give-and-take verbal communication and climb the brick walls of friendship with an ease I envy. They run through the maze like a cheetah. I get through the maze like a blind turtle.

I don't understand friendship. They wonder why I don't reciprocate their friendly gestures. I think that reciprocation means giving someone a gift or a card, something tangible and expected at a certain time and for a certain purpose. If I give someone a gift that is unexpected, they seem confused and cynical. I don't understand why they feel awkward when I try to express friendship in the only way I know.

They think I am shy. I'm not shy. I love to recite lines in a stage play, give a speech or a musical performance. I write poetry and sing in three different languages. These hobbies are solitary activities which I find enjoyable. I don't mind if I am doing them in a private or a public forum. I like that others find these things enjoyable too. It is my only means to connect with the others who live outside.

Going out of my world requires all of the acting skills I have learned and the timing of a practised magician. It is a tremendous energy drain. The older I get the easier this becomes, yet afterwards I need a lot of personal space and decompression time. My social behaviour is a staged act. It consists of interconnecting memories of previous social encounters and scripted conversations woven together like a spider's web. This web will hold as long as the wind doesn't blow. An unanticipated, new, or spontaneous situation will cause a mental thunderstorm which tears a hole in the web. A black hole where the memory of 'what to do next' should be, but I'm not able to locate it there. Then the strong gravitational forces of the black hole suck down all the confidence and carefully memorised scripts, and finally they suck down the entire web too. I then need to flee, either mentally or physically. Then I leave a wrecked relationship hanging there, blowing away in the storm. It will be sucked down the black hole too, never to return.

I sometimes envy my cat. Nothing is expected of cats. They act according to their mercurial moods, yet nobody blames them for being aloof. They just are. They are cats.

And so we just are. We are Aspergers. Adults and children of a different temperament. Intelligent, humourous, loving and capable of many things, with different aptitudes and abilities just like the others on the outside. We exist, side by side. As husbands and wives, children, sisters and brothers, students and co-workers we live alongside those on the outside while concurrently living on the inside.

We are on the inside looking out. We know there is a window to the outside, for we can see the others through this window, but this window doesn't readily open. We reach out, but the glass panes stop us from going further. We search for a door, an opening, a secret passageway to the outside. Some of us find the door and can go outside for varying lengths of time. Some never find the door, but sit, still and silent, staring out the the window to the outside. Some stop looking for the door altogether.

We are. We are adults with Aspeger's. Like cats, we just are.
I love horror films. Ghosts, vampires, werewolves — if it's gruesome, I'll watch it. In most horror, the fear is delivered by a monster which has some power or ability that makes it superior. Zombies, however, are different. They aren't super-strong, they can't fly or read minds; they are limited by just what humans can do. In fact, they are less able than you or I, given that they are normally slower, and always less intelligent.

Why, then, are these films tense or scary? That comes not from a zombie's ability to kill, butnour inability to survive. For this reason, I am of the firm opinion that zombie films are the best. I don't just watch them, I devour them.

Zombies don't come alone. They come as a hoard. There are always too many of them to face single-handed, and lone-wolf characters tend to come off badly in these films. Those that work together and rely on others, however, succeed. The protagonists in these films are usually ordinary people, who have very little in the way of preparation or resources. They, therefore, have to rely on finding a group, pooling resources, to survive. I think that zombie films are here to teach us a lesson — to cooperate. Or, as it's put in rule #49 in Zombieland: "Always have backup."

So, what is cooperation? Two elements come to mind. The first is deference to someone else, that is, accepting that not everything will go your way, and you should put your group's interest before ego. The second is reciprocity. If you are being given something (resources, knowledge, shelter) then you should give something in return. These two factors underpin cooperation, and those who abide by these rules tend to do well, zombie apocalypse or otherwise.

Deferring to others, be it to a leader, or just someone with a plan of any sort, means thinking of the group's survival as primary. Your ego is secondary. In the seminal Night of the living dead Ben is a survivor in Harry's house. The two men are at odds over the best way to survive, arguing endlessly. Finally, zombies break into the house and, rather than help Ben to fight them off, Harry attacks Ben and tries to steal his gun. In the ensuing struggle, Harry is shot, killed, and devoured by his reanimated daughter. Harry didn't cooperate, and was punished for this expediently. By contrast, in World war Z we see that those who do cooperate with Brad Pitt's character Gerry (tend to) survive. The Israeli lieutenant, the WHO doctors, a small boy: those who recognise Gerry's experience and leadership are rewarded with survival, while those who don't perish.

Being in a group is a two-way street. If you are doing something for someone else, they need to do something for you. Quid pro quo. For example, in the 2004 remake of Dawn of the dead a group of survivors finds shelter in a mall which is controlled by a trio of security guards. The survivors relinquish their weapons to the armed guards, giving the guards a sense of safety, while the guards in turn give them safety within the confines of the mall. Neither is happy with these choices, but both recognise that they need to give something up to receive something they need in turn, be it safety indoors or safety in numbers. Or even, in The girl with all the gifts, the human-zombie symbiont helps the survivors navigate dangerous land and avoid zombie hordes while they, in turn, give her kinship and treat her like a person and friend, rather than a prisoner and threat (which she had been at the beginning). Conversely, those who selfishly take and give nothing in return do not survive.

So, cooperation is what zombie films want us to do. It is what they are showing us is best. The next question is: why?

To answer that, we can quote Bertrand Russell: "The only thing that will redeem mankind is cooperation." This idea, that cooperation is a path to improvement, is central to zombie films. In fact, this precise quotation is used by Shaun in the denouement of the wildly entertaining Shaun of the dead as a means of convincing others to help him.

In countless zombie stories on screen, the central character begins with a flaw or failing. In Scout's guide to the zombie apocalypse, The Walking Dead, and Shaun of the dead, for example, the protagonists are neglecting their relationships with others. They then re-forge their relationships through working with their friend or partner, and end up with a stronger friendship or more secure romance. In Resident evil or Train to Busan, the main character starts by having an immoral job which harms others but, by working with, and sacrificing for, a group of strangers, they prove that they are indeed moral people and deserve redemption.

Zombie films, when well-made, are much more than they first seem. They aren't gorefests, or mindless plots with a few jump scares thrown in. They are elevated to a higher class than other horror films. They have a real lesson to impart, real morals which are questioned. They take ordinary people, put them in an extraordinary situation, and use this to test fundamental questions about what is right and wrong. Zombies, it seems, are the catalyst for redemption.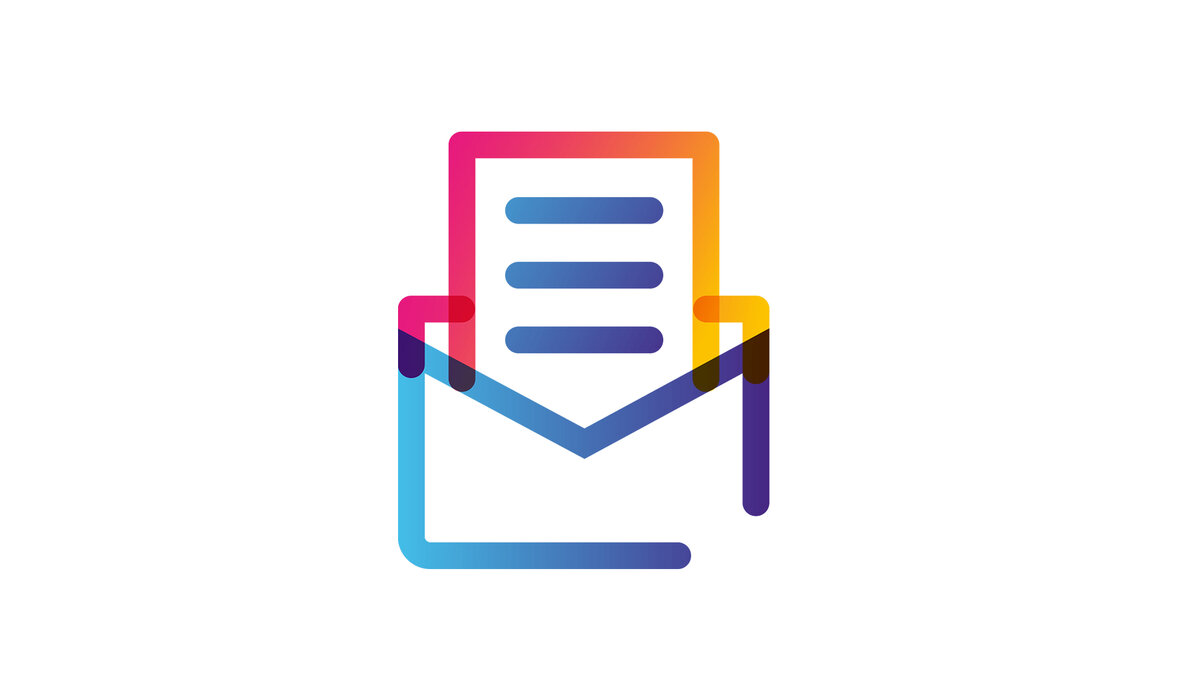 Submit work and our rules
Whether you have an article, piece of artwork or a poem you would like to be considered for inclusion, please send it in and it could appear in a subsequent issue.
Find out more
Calling all contributors!
We want to share the amazing archive of autistic prose, poetry and art that is the Spectrum magazine. If anyone who contributed to the magazine doesn't want their work to be reproduced, please email us at content@nas.org.uk and we will remove it.

Subscribe to the paper magazine
A subscription will pay for four issues of the Spectrum magazine, delivered straight to your door. Visit our online shop to order your subscription today.

Subscribe