Stories from the Spectrum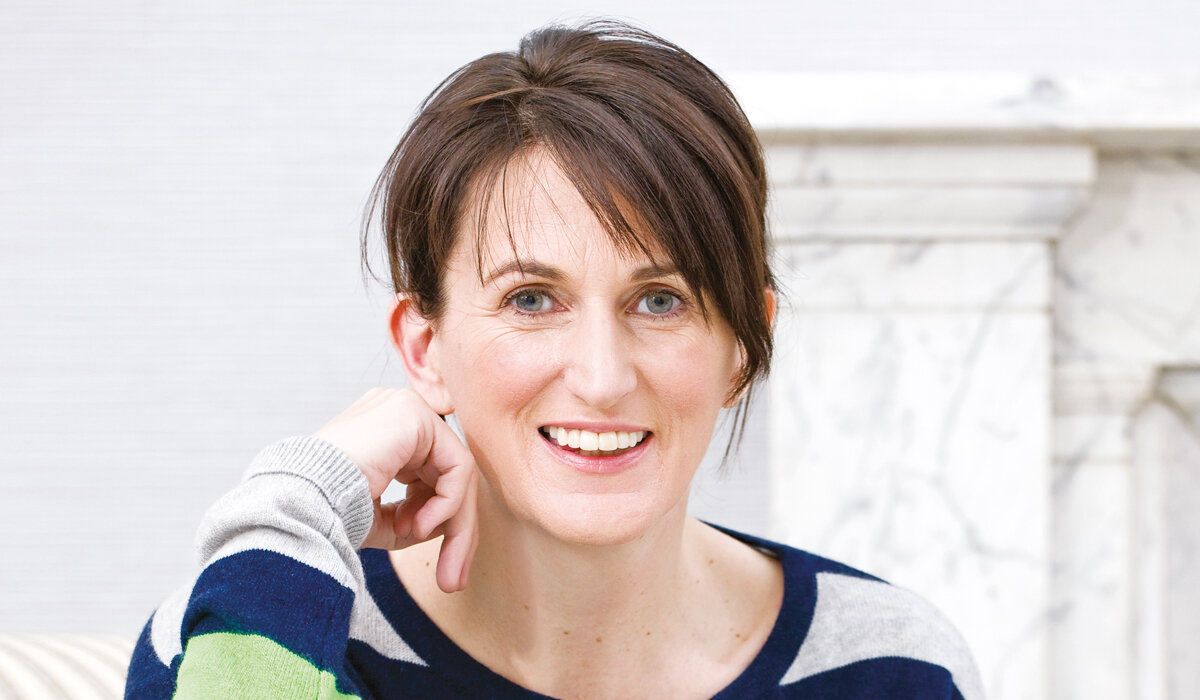 "In these strange times, I think non-autistic people are seeing the world through a more autistic lens."
Laura James
- on the coronavirus pandemic and tips for coping
Stories from the Spectrum: Laura James

The National Autistic Society asked autistic people, their families and carers to tell us how they are responding to the coronavirus (Covid-19) outbreak.

Our ambassador, the journalist Laura James, shares her experiences and advice for navigating this difficult and unprecedented time.


We really are living in extraordinary times. The world has been turned upside down and most of us are struggling to cope with the ceaseless alarming news, are worried about our families, and are feeling desperate and helpless when we see the appalling situations frontline staff are having to deal with.

It is strange and surreal. It also, I think, means non-autistic people are seeing the world through a more autistic lens. Pretty much all the non-autistic people I speak to are struggling with the uncertainty around the future, are finding the massive disruption to routines difficult to cope with, and are experiencing anxiety around how different life now is.

Lots are worrying about how to cope with executive dysfunction (organising, sequencing and prioritising to plan daily activities and manage time effectively) brought on by stress and are having to cope with a new landscape that few have ever contemplated.

When I was diagnosed with autism five years ago, I quickly realised it comes with both strengths and weaknesses, good points and bad. I wrote myself a survival guide to capitalise on the good and to try to negate the bad. I'm offering these tips in the hope they might prove a little helpful for anyone, autistic or not…

"In these strange times, I think non-autistic people are seeing the world through a more autistic lens."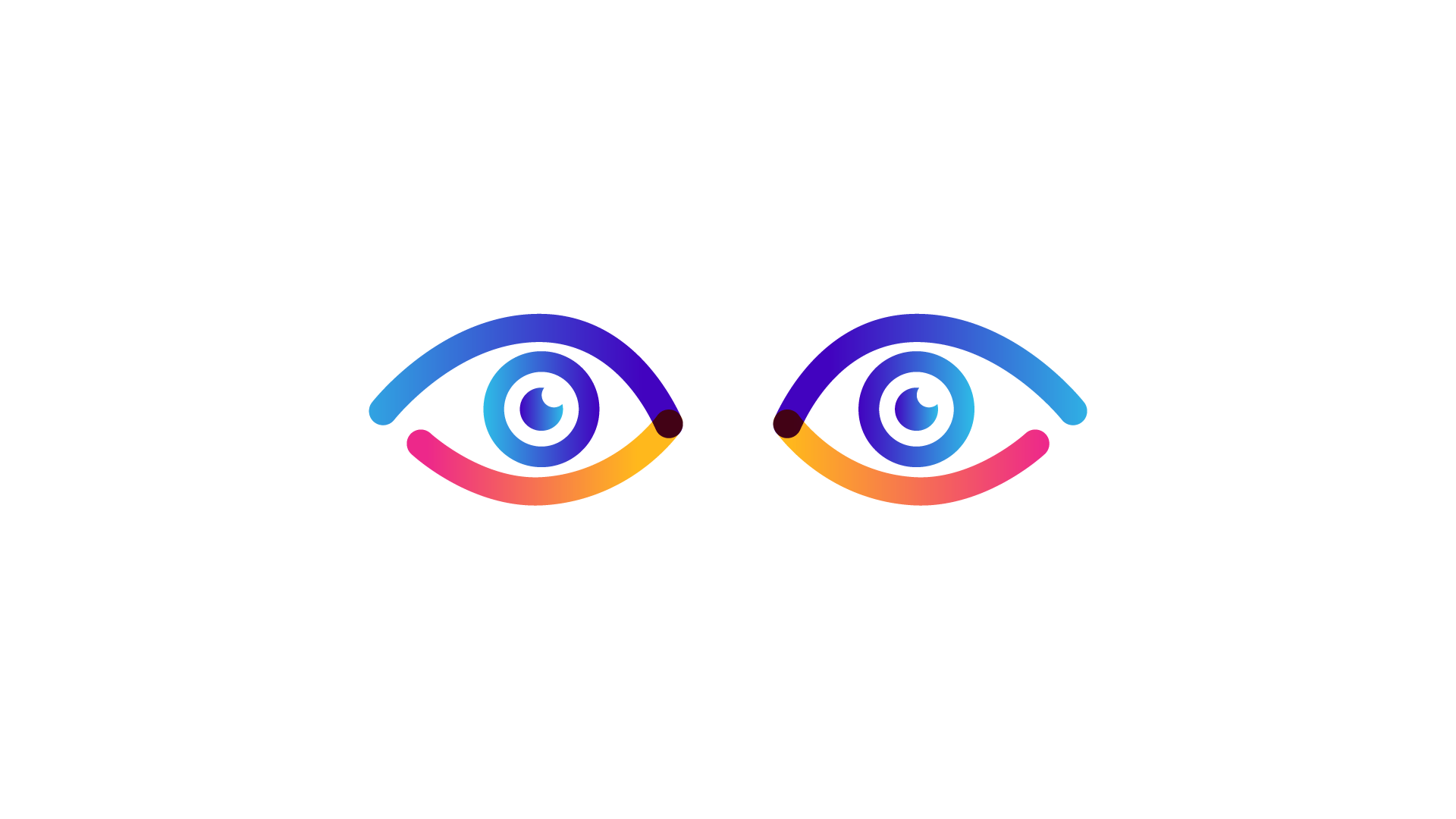 Nurture wholesome special interests
One of the marvellous things autism brings for me is that I can focus on a single subject and think of nothing else. Often it brings me huge joy. Right now, like much of the nation, I am gripped with the desire to create the perfect sourdough loaf. When I am elbow deep in flour, kneading the dough or looking closely at the bubbles on my starter, I can zone out of everything else. My mind stills. It is the emotional version of noise-cancelling headphones.

Sometimes my interests bring with them stress. Politics, for example, can leave me feeling hopeless and exhausted. Right now I am trying to focus on the kind of wholesome special interests that bring great joy. Reading, cooking and learning new things. I am also thinking of taking a British Sign Language course, something I have always longed to learn.
Create sensory havens
It is well known that autistic people often have sensory issues. We can find the world too bright, too loud and scratchy. But we can also really enjoy calming sensory experiences. Creating a quiet and comfortable corner at home, with low light, a beautiful blanket, a deliciously scented candle or a spritz of your favourite perfume on a scarf, can be instantly calming.
Establish new routines
Our routines have been turned on their heads. Nothing is as it was. I cannot live without routine. I find it destablising. So I have had to create new ones. I have a pre-existing condition that has put me in the government shielding programme, so I need to spend most of my time alone in my bedroom. I am lucky, as a freelance journalist, that I still have some work so, I have been structuring my days to fit around that. Being in one room all day has made routines even more important. I have set alarms for the times when I should eat, have set aside an hour in the early evening to do online yoga or a relaxation activity and am making sure I cook an interesting and often new dish each evening for supper – my husband and son kindly vacate the kitchen for an hour so I can go in there safely and cook for them. Setting out a routine is so important right now for our mental health. If you're lucky enough to be allowed out for a walk then try to make it at the same time each day. I think early evening is good as it gives you something to look forward to.
Find joy in comfort viewing and reading
Autistic people often rewatch films and TV and many can quote huge passages of text or dialogue from memory. I find it hugely comforting to dip into something I'm really familiar with. The characters feel like old friends and, as there are no surprises, nothing jars. Try re-reading a favourite book or starting a much-loved box set at the beginning. It really is hugely soothing.
Use social media wisely
Social media is a blessing and a curse. Trust nothing, check and double check facts before sharing anything. Create a safe list or group for those times you want connection, but don't want to stumble upon any unpleasantness or anything alarming.
Understand decreased executive function
Many autistic people, myself included, struggle with poor executive function. For me this means I find it hard to concentrate on a task, to stay organised and to get even the simplest of things done. Start by writing a list of what needs to happen. List making uses a different part of the brain and, once you have your jobs down in black and white it is easier to tick them off. Pop the quick wins on first, that way you'll get a feel-good reward every time you get to tick them off.
Stay in touch
Maintaining social distance while still feeling connected to just the right degree, I struggle with the social side of life a lot in normal times. I find parties overwhelming and talking too much leaves me utterly exhausted. Stuck at home, though, I miss interacting with people. I have set up some lovely group chats with friends and try to do at least one Whatsapp or Zoom video call a week with my (adult) children. Obviously there are texts and individual calls in between, but having a group event to look forward to feels very important right now and is a different way of socialising together as a group.
Research news carefully
There is so much news around, much of it fake, so it's important not to get sucked into a story that isn't true. If you get something alarming forwarded to you (this is how most of these stories make it on to our phones) look at the spelling and grammar. If it's bad, it's likely to be fake. Then Google some key words to see if you can find the story from a trusted source such as the BBC. If not, it's likely to be fake.
Feed yourself well
Food is all-important right now. We need to eat healthily to ensure good nutrition and overall health, but this can be tricky during times of great stress. Many of us either over- or under-eat when we're feeling worried. I fall into the under-eating category. The best way I have found to deal with this is to create weekly meal plans where I set out everything I am going to eat each day and then set alarms to help me stick to it. The meals I list are easy to cook but wholesome and nutritious. I've made simple in case I'm feeling totally overwhelmed, as that way I'm more likely to stick to the plan. I also batch-cook when I'm feeling more on top of things and pop portioned amounts into the freezer. That way, if I really can't face cooking, there's always something good to eat with minimal fuss.
Get enough sleep
I saw a brilliant tweet the other day. It said something like: 'If you hate everyone you're probably hungry. If you think everyone hates you, you're probably tired'. Days spent at home and endless worry can disrupt sleeping patterns, so by cultivating a bedtime routine that involves switching off from screens an hour before bed, having a warm non-caffeinated drink, and a bath with lovely oil, we can get to sleep quicker and get better quality sleep.
Campaign for what matters
The world seems very unfair right now. There are many injustices and much to worry about. I find that by picking one or two causes and tweeting, signing petitions, writing to my MP and so on I can feel as if I am making a small difference and that feeling of helplessness is somewhat assuaged.
Find a quiet place
While we're all in this semi-lockdown period, it can be tricky to escape from family and housemates. This can lead to everyone feeling overwhelmed and frazzled and tempers can easily fray. It makes sense to be honest with each other and when someone needs some space, find room either in the house or garden if you're lucky enough to have one, that they can go and be alone. Noise-cancelling headphones, one of those eye masks people use to black out light when sleeping, and something comforting like a soft scarf or blanket can be really useful aids to turn off or tone down your sensory experience of the world.
Find solace in the natural world
My brain is always set at 90 miles an hour. I am constantly thinking about 'what next?' It can be hugely stressful not to just stop and take things in. My husband – who (amongst other things) is a hugely talented wildlife photographer – has taught me to sit and appreciate nature. In the city, now the traffic is way down, I can sit by my window and listen to the birdsong, or look at the butterflies on the buddleia outside my window. It might not seem like much, but 10 minutes spent doing only this is really calming.
Use logic to cope with uncertainty
We are all living in a world where we just don't know what will happen next. It's frightening. But we can use logic to take us through. For example, when I panic about money – I fall through the gaps of the government support scheme – I think about how they can't make all the people in my situation homeless. There are simply too many of us and there is safety in numbers. Right now, the focus has to be on doing everything we can to not catch the virus and that is something we can control in a super-logical way.
Deal with meltdowns and shutdowns
With the amount of pressure we're facing, some meltdowns and shutdowns are perhaps inevitable. I think it's important to remember that the tipping point feels lower than it might usually as our underlying stress levels are raised so high. It's a good idea to try to notice the feelings that come before an explosion, so we can maybe take ourselves out of a situation earlier than we might normally need to do.

Visit our coronavirus guidance pages
If you've enjoyed Laura's article, you can find more handy tips and updates on our coronavirus guidance pages.
Visit our coronavirus pages
Similar stories
Stories from the Spectrum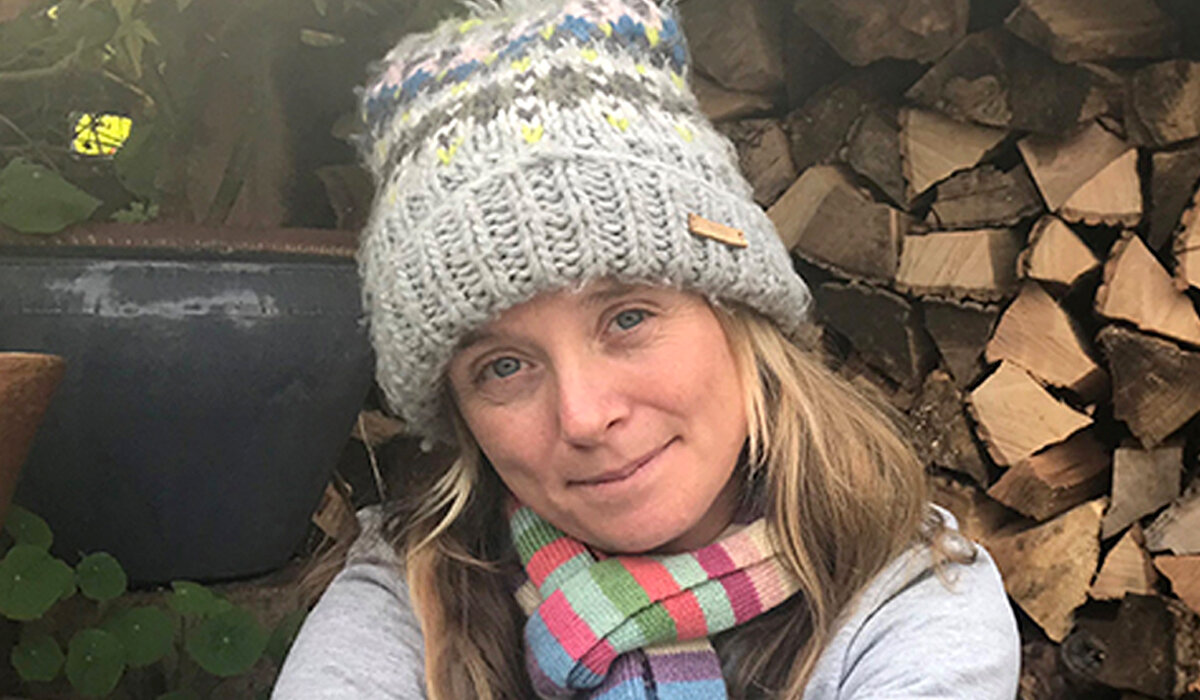 "Don't feel like you have to hide your autism from your children. That way they know what's going on and they don't worry about it."
Purple Ella
- on parenting and discussing autism with her children
Read more
Stories from the Spectrum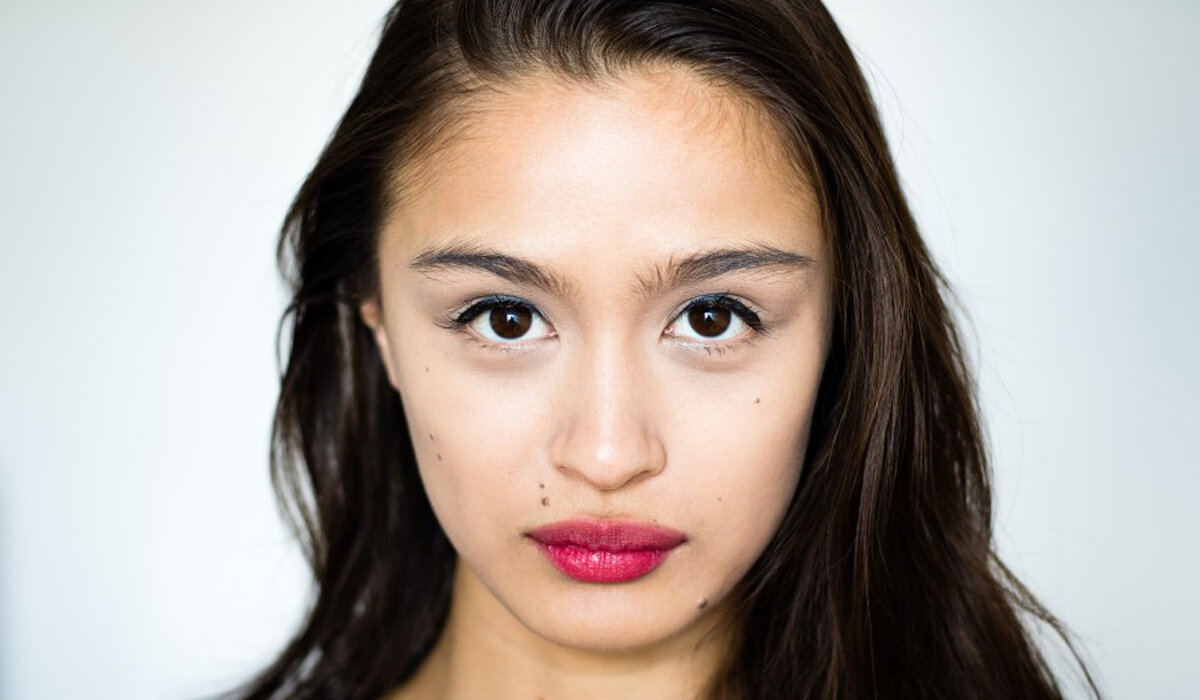 "The way people process information can change day to day, which can feel creative, but also chaotic."
Camilla Pang
- on autism, creativity, and processing information
Read more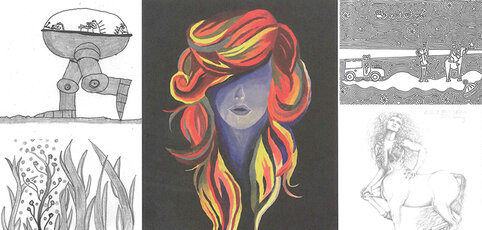 The Spectrum magazine
Explore one of the UK's largest collections of autistic art, poetry, and prose. The Spectrum magazine is created by and for autistic people, and is available both online and in print.
Read the Spectrum


You are not alone
Join the community
Our online community is a place for autistic people and their families to meet like-minded people and share their experiences.
Join today