Black History Month stories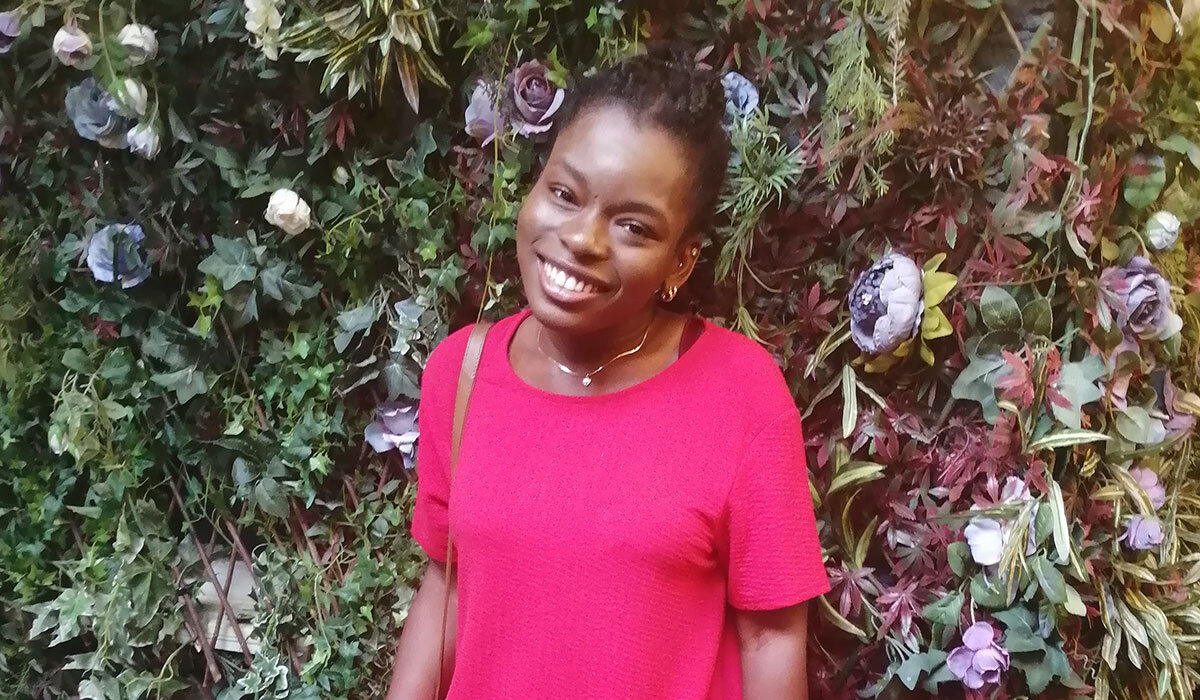 "I sometimes feel that disability is treated as a secondary matter in society, and something needs to be done about this."
Judith Turkson-Baidoo
- on being a Black autistic woman and attitudes towards disability
Celebrating Black History Month with...Judith Turkson-Baidoo

Today marks the beginning of Black History Month, which celebrates the enormous contribution Black Britons have made to society. This is an important time to highlight Black autistic people's stories – and the double discrimination so many face trying to get the right support and services.
With this in mind, we caught up Judith Turkson-Baidoo, autistic woman and Fine Art graduate. Judith currently works for a charity that provides educational support for children and young people. We chatted to Judith about her experiences as a Black autistic woman and what Black History Month and the Black Lives Matter movement means to her.
Judith also shared her diagnosis story, responding to being told 'you don't look autistic', and why being weird is a wonderful thing!

When were you diagnosed as autistic?
I was diagnosed at four-years-old.
When I was three, I went to stay with my aunt in America. My aunt is a former teacher, who had worked with children with special educational needs. She noticed that I wasn't really making eye-contact or communicating as much as other children my age. My aunt had a feeling that I might be autistic. When I went back home, she called my mum to suggest looking into a diagnosis.
It was quite a process, but I was eventually diagnosed with a speech and language disorder as well as autism.

What is being autistic like for you?
Being autistic does have its challenges, but it has also shaped me as a person.
"Being autistic does have its challenges, but it has also shaped me as a person."
When I was 10 or 11, I started to feel very different from my peer group. I was in my own world really. It's a big transition from primary to secondary school.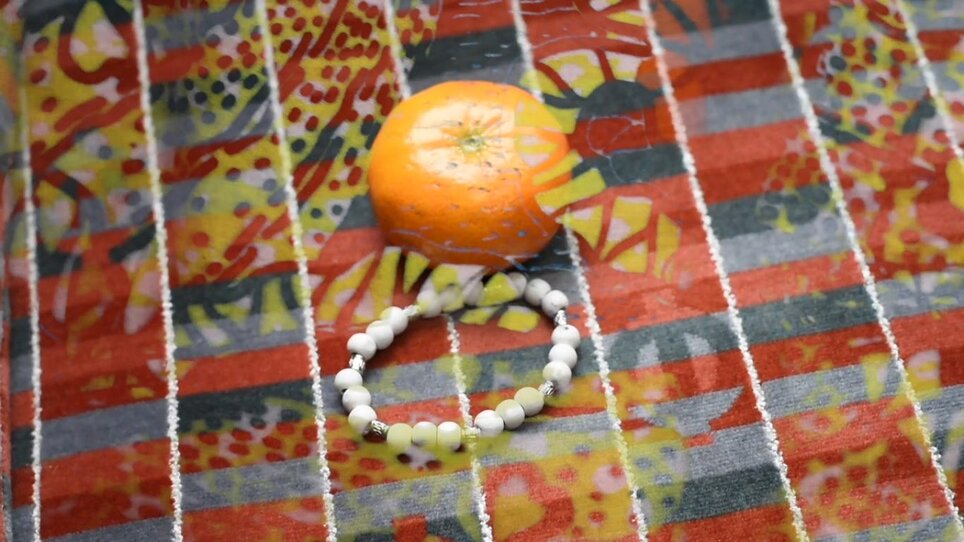 It took me a lot of time to make new friends, and I often felt very isolated and left out, and struggled to fit in. I felt pressure to conform to the stereotype of a 'normal' person, so I wasn't very open about my autism diagnosis at the time.
I was afraid of being judged. People told me that I was 'weird' or 'unusual'. Those words do kind of hurt you. People called me 'stupid' but they didn't exactly know why I wasn't like them. I felt I didn't owe anyone an explanation. Why did I have to be like them? I ended up masking a lot to hide my true identity. I felt like I had to conform to society's standards. I was scared that people wouldn't understand autism.
I started to understand more about my own autism diagnosis when I was 14. I was reading a school report at the time, and I just thought to myself, 'what is autism?'. I started to do more research, although I mostly kept it to myself. I spoke to my mum about my diagnosis, to try and find out more.
I always found learning very difficult. However, I did excel in creative subjects, like art, music, and design and technology. I passed my A Levels and ended up doing a foundation diploma in Art and Design. I then went to university and got a degree in Fine Art, so it did work out in the end.
You mentioned you would like to talk about Black Lives Matter, and your experience as a Black autistic woman. Would you be able to tell us more about this and what it means for you?
Yes, of course. With everything going on at the moment, it's important to recognise that racism is everywhere, and that it isn't just a black and white issue. Black people have been discriminated against for centuries. Even though there is still a lot of work to be done, especially in the coronavirus pandemic era, the Black Lives Matter protests (in response to the murder of George Floyd by a police officer) was a serious wake up call for a lot of people. The footage of George Floyd's death was very distressing to watch. Of course, as a Black person, I was very angry. I think a lot of non-Black people were angry too.
It was great to see non-Black people being allies and being supportive. It opened up conversations and allowed me to share resources on social media and talk about what was happening. Although this was a positive thing, I ended up feeling very burned out and I had to stay off social media for a week because it got too much for me.
When I went to a speech and language therapy group years ago, I met a few other Black autistic people. It was nice to be in such a diverse environment. However, as an adult, I haven't really seen much representation of other Black autistic people.
I then discovered Autistic Tyla, a Black autistic YouTuber. I started following her on social media. It was amazing to be able to connect with another autistic person who looked like me, and to have someone I could look up to..
There have been people who have not responded positively to the Black Lives Matter movement. Of course, all lives matter, but we have to pay attention to what's happening in society at the moment, and recognise that things aren't equal when it comes to race, and to do something about it.
Why do you think there is a lack of representation or support of Black autistic people in the UK and why is representation so important?
I think it's partly due to the demographics. Perhaps in some communities there could be a lack of autism awareness or understanding, so there could be a cultural aspect that comes into play.
From personal experience, being both Black and autistic means that people don't always seem to understand me. I sometimes feel that disability is treated as a secondary matter in our society, and something needs to be done about this.
"I sometimes feel that disability is treated as a secondary matter in our society, and something needs to be done about this."
What could society do to support Black autistic people better?
I think it would be great if people in the UK were to find out more about the experiences of Black autistic people, as it would help them understand cultural differences. It would be great if the autistic community as a whole could be a unit and uplift one another.
It would be great if Black autistic people could be provided with the support they need. We deserve recognition and credit for the work we do. There just needs to be more understanding.
If you could remove one myth or stereotype about autism, what would it be?
The 'you don't look autistic' comment. First of all, what does that even mean? What does an autistic person have to 'look like'? It's very ignorant.
I remember first receiving that comment when I applied for my foundation college, when I disclosed to the tutor that I had a diagnosis of Asperger syndrome. I was 18 at the time, and didn't really think much of it. I knew the person who made that comment didn't mean to offend me. However, I think it just shows that there needs to be more knowledge and understanding of autism in all parts of society – whether that's in colleges, workplaces, schools, buses, trains etc. There needs to be more understanding of disability and differences in general, ranging from physical disabilities to differences in social communication.
I also don't like the stereotype that all autistic people are weird. We're unique and talented, and very creative in our own way and if that sometimes seems weird, it's good to be weird! We need to be given an opportunity to shine.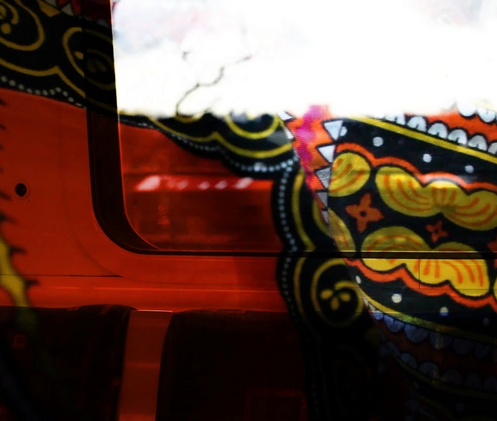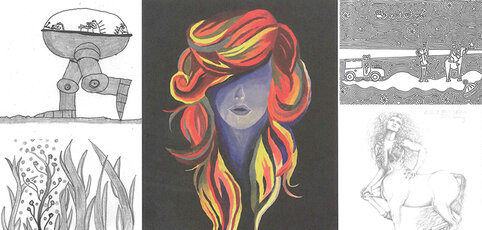 The Spectrum magazine
Explore one of the UK's largest collections of autistic art, poetry, and prose. The Spectrum magazine is created by and for autistic people, and is available both online and in print.
Read the Spectrum


You are not alone
Join the community
Our online community is a place for autistic people and their families to meet like-minded people and share their experiences.
Join today