Pride Stories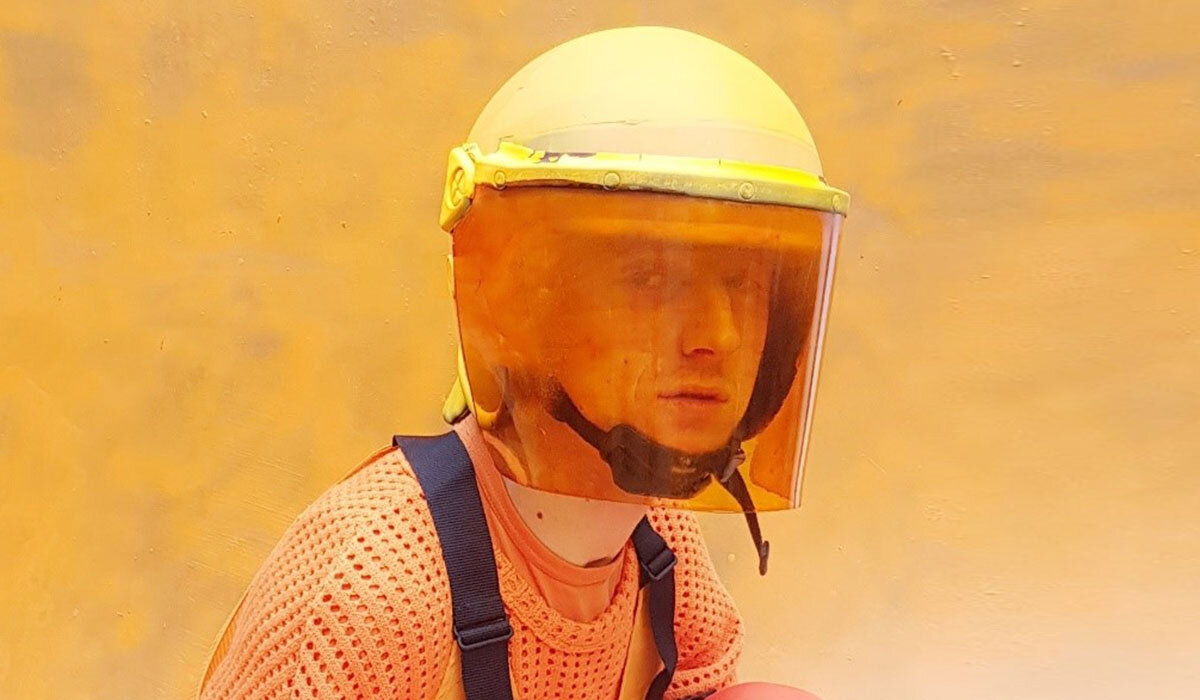 "Queer culture seems to have an issue with intersectionality, especially towards those with disabilities."
George Morl
- on attitudes towards autism and disability in the LGBTQ+ community
Photo: 'Orange Orient Warrior', 2021

Celebrating Pride Month with...George Morl
Meet autistic artist George Morl. Last year they received a Firstsite Bursary Award to explore the intersection of autism and queerness. As part of Pride Month, George writes about their experience of being autistic and queer, and how their artwork explores our understanding of community and networks.

I see autism, sexuality and gender as interwoven like a matrix. All of these exist on a spectrum and aren't distinct. My identity and gender, how I relate to others, and how I process my environment constantly fluctuates. I see it as like a Heironymus Bosch painting, which contains multiple layers of mutated and morphed creatures and objects, with multiple meanings and outcomes.
This is also similar to the Hippocampi, which is a allegory of a creature half horse and half fish. The 'seahorse' is a creature that reverses the gender roles of humans. 'Hippocampus' is also the region of the brain that informs learning and memory. The Hippocampus to me could be a code or metaphor for being both Trans and Autistic. Like the sea, my identity is a constant momentum of movement that never ends in the horizon. It is fluid.


In the same way I reject hierarchy, I also do not feel the need to have intense contact with others. Because of this, I question monogamous relations. Autistic people are more likely to not identify with conventional genders and sexualities. One Swedish survey reports that autistic adults were three times more likely to identify as LGBTQ+ compared with the wider population. In another US clinical report, 70% of individuals responded as being non-heterosexual. As queer people we are in fact over-represented in the autistic community, but it is stigma and lack of 'true awareness' which prevents us from being represented in queer culture.
Societal bias exists towards those who have developmental and neurological conditions. We are often seen without sexual autonomy, often 'infantilised', or we are objectified or rejected within queer spaces. These thoughts seem to be at odds within queer culture, which puts an extreme emphasis on belonging and identity.
"Societal bias exists towards those who have developmental and neurological conditions. We are often seen without sexual autonomy."
Due to our differences in sensory processing, spaces both physically and dating apps have been constructed often for abled people, limiting our access to and potential shared exchange of physical connection within queer spaces, apps, and platforms. As in Intimacy In An Age Of Physical Absence 2020, my paintings assess the interactions within mobile apps communicating the perception of 'touch' and emphasising the experience of living in a body rather than observing one which is at odds with ableist barriers around us.
"Queer culture appears to have an issue with intersectionality, especially towards those with disabilities."
Queer culture appears to have an issue with intersectionality, especially towards those with disabilities. Conversations often revolve around mental health, which many autistic people experience. However, when it comes to deafness, autism, physical, learning, and cognitive disabilities there I feel there is little representation. This would require those from the LGBTQ+ community to confront their own prejudices and stereotypes to recognise others, educate themselves, and address it from within.
Positive examples can be seen in Wolfgang Tillman's Spectrum/Dagger 2014 documenting alternative social environments, or Lady Gaga's recent Stupid Love 2020 music video in which she embraces American Sign Language in a future dystopian landscape in which numerous tribes of various colours fight. Through the exclusion of the colour orange from the Pride flag which represents healing, Gaga is encouraging those from within queer culture to raise and support each other.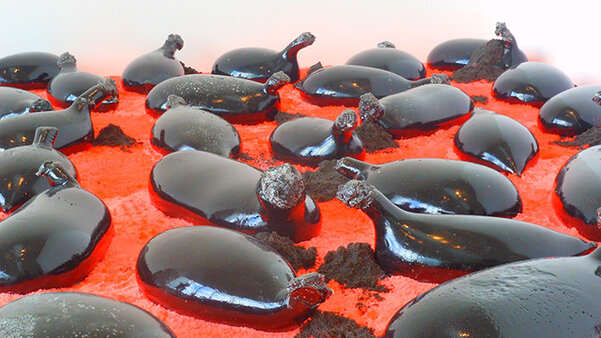 This issue around lack of belonging and possible isolation is relevant to the autistic community. Recent autistic research suggests around 80% of autistic people experience isolation in society, which is something similarly experienced by the LGBTQ+ community. For those who live in rural and less urbanised areas where there is fewer access to networks this issue is even more intense, as many queer individuals strive to find meaningful connections with others. Precious Boys 2016 is my vigil to this social health crisis, with bodily forms resting on imaginary landscapes, acting as both a refuge and a wasteland of youth.
I am really interested in the idea of networks as a space for online connection outside of societal and language barriers for autistic and LGBTQ+ people such as on video games and mobile apps. This summer I am undertaking an artist residency at a gallery in Cornwall. I'll be exploring the parallels of both the Essex and Cornish technological and natural landscape, such as the birth of radio, archaeological paleolithic tools, and utopian communal living, and how these can be a place of healing and rediscovery for connection in non-linear and autistic cultures.
Ultimately, I feel adapting our communication and the creation of spaces for autistic people who require it is key. By transcribing the language and lens of video games we could bring about inclusive spaces. Until then, whose voices do we prioritise and listen to?

You can see more of George's work and information about their projects on their website here.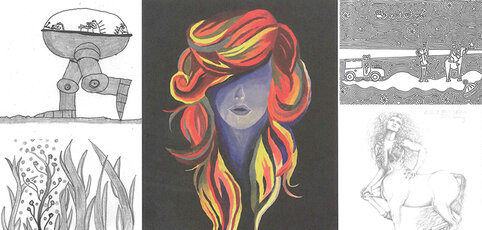 The Spectrum magazine
Explore one of the UK's largest collections of autistic art, poetry, and prose. The Spectrum magazine is created by and for autistic people, and is available both online and in print.
Read the Spectrum


You are not alone
Join the community
Our online community is a place for autistic people and their families to meet like-minded people and share their experiences.
Join today