Case study - Autism at Work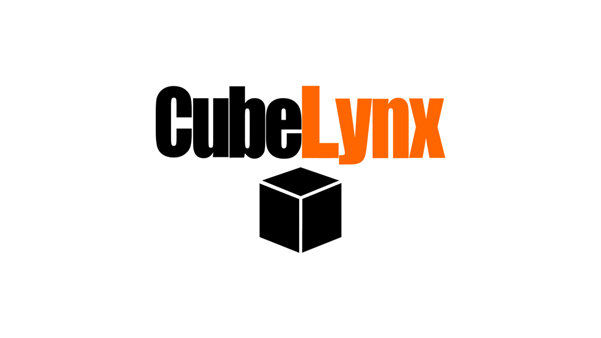 Making autism-friendly adjustments should be possible for any company

Mayur Gondhea, Director at CubeLynx
Meet Mayur Gondhea, Director at CubeLynx, and parent to an autistic six-year-old.
CubeLynx is a corporate finance boutique with clients in the public and private sector. It provides financial advice and financial modelling for renewables, utilities, telecoms and infrastructure programmes. It has been set up with diversity and inclusion at the centre of its ethos, in recognition to the skills and abilities neurodivergent thinkers can bring to business.
In 2020, CubeLynx joined our Autism at Work programme. We chatted to Mayur about his experience working with the programme, and supporting autistic people in the workplace.
What made you want to take part in our Autism at Work programme?
CubeLynx was created to give autistic people employment opportunities. There is a gap in the job market because often autistic people have lots of abilities but face employment barriers - both in terms of getting a job and also while working in a job.
I was impressed by the overall support and guidance the Autism at Work programme offers autistic people, from the recruitment process, through to the job itself.
Did you and your company know much about autism before joining Autism at Work?
I have a personal connection to autism, through my child. However, I've not had much interaction with autistic adults or autistic colleagues.
Of course, each autistic person is different, so there is going to be continuous learning and development from our organisation's perspective.
What is the role you have on offer at CubeLynx and what do you consider when identifying suitable candidates?
We are looking for trainee financial analysts to work as part of a project team, developing and building financial models. The role requires using Microsoft Excel to forecast costs and revenues for large infrastructure projects. Previous experience of financial modelling is not necessary, we consider the candidates' numerical ability and their thought processes.
What do you feel you can offer the candidates and what do you hope to gain as an organisation?
We offer the candidates the opportunity to learn a skill that is very much in demand and also work on some really interesting projects (such as renewable energy). We hope to gain employees who are loyal, committed and intelligent.
What were your concerns, if any, before joining the programme?
There were no concerns as such. We firmly believe that what we are doing is good for society but also good for our company.
Quality of service is really important at our company, so not all candidates will be able to cope in a high-pressure demanding role. However, we now have processes for people to transition into these roles.
You recently recruited an intern via the programme. How has the programme supported you?
The programme supported us with:
recruitment - help with job descriptions and interviews
autism awareness training for all CubeLynx employees
ongoing support - we always feel there is someone there at the end of the phone and the job coach had regular catch ups with the intern and their line manager.
The National Autistic Society has been great at communicating with us and always responds quickly. Where we have a particular area of development that we need support with, the team are really supportive in tailoring their training and support.
How easy or difficult has it been to make reasonable adjustments for autistic team members?
It's been fairly easy. Making autism-friendly adjustments should be possible for any company. I think it's a matter of attitude within organisations.
Whenever an issue is presented, a solution is suggested. CubeLynx is now more capable of supporting and employing autistic people and I hope to continue to work with the Autism at Work programme to offer further opportunities to autistic jobseekers.
I would definitely recommend the Autism at Work programme to other employers and encourage them to offer paid employment to autistic people.
Making autism-friendly adjustments should be possible for any company
Autism at Work programme
We support employers across a wide range of industries to create accessible job opportunities.
Job opportunities
Through our Autism at Work programme we work with employers to create accessible job opportunities.