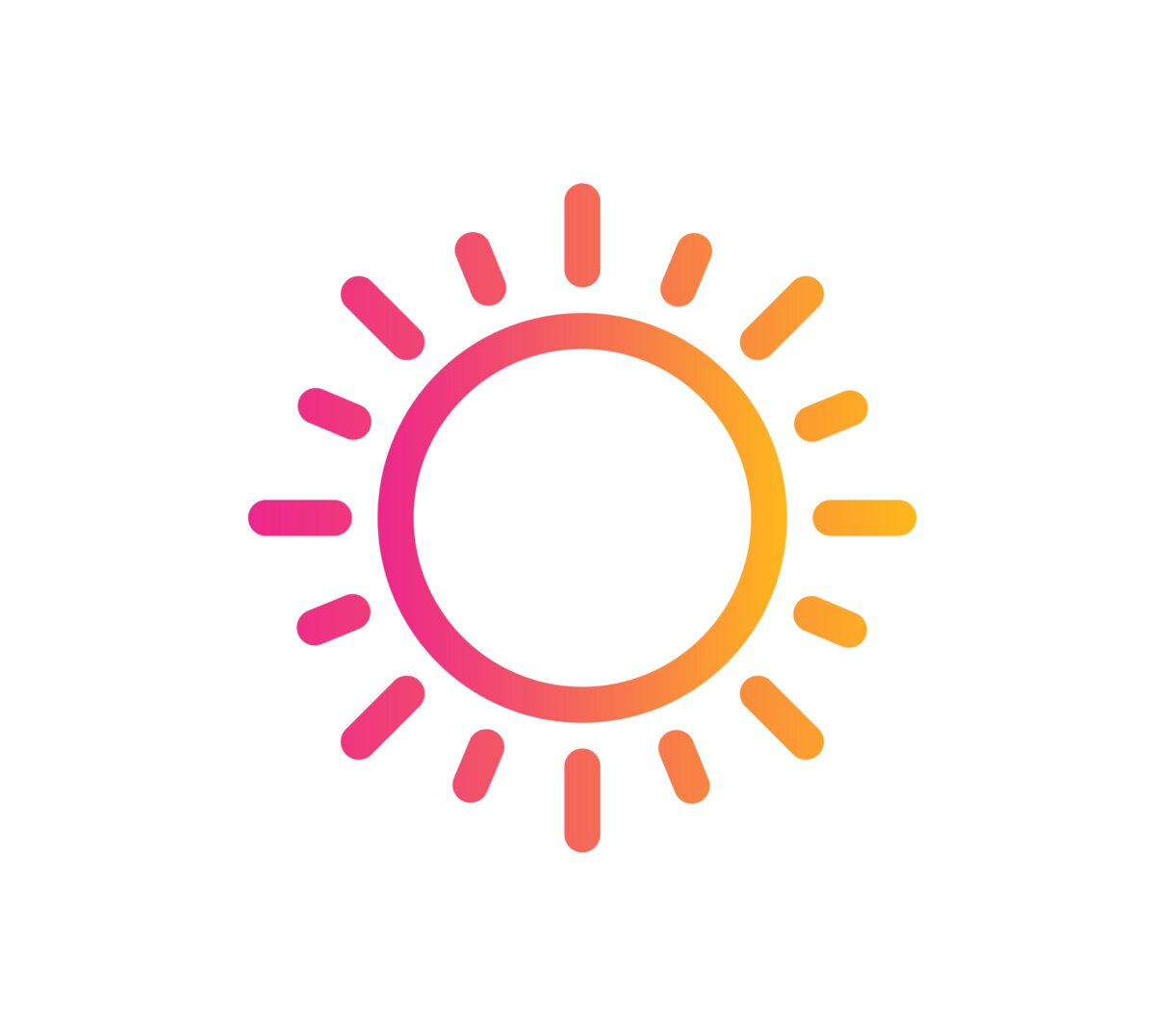 Family activities and things to do
It can sometimes be difficult to find things to do to keep everyone entertained over weekends and during the school holidays. We have put together a list of things to do, places to go, activities and local attractions. Please check the websites of venues and attractions before visiting for the most up to date information.
Disclaimer
As a volunteer-led branch we do all we can to ensure that the information in this section is accurate, but inaccuracies may nethertheless occur. Please check the website links provided yourself and if you discover any information which you believe to be inaccurate, please let us know.
Email us
Planning your day out
It's important to think ahead when you are organising a day out with an autistic child or family member. Many autistic people need preparing for change and this will also apply to days out. Plan ahead by contacting where you are visiting to ask what support is available for autistic people. Most tourist attractions are very happy to accommodate visitors with additional needs, some will publish special guides or even go out of their way to offer help and support.
Many tourist attractions will need evidence of a disability and care needs before they will offer concessions. This is particularly true for people on the autism spectrum who may have invisible needs.
If eating-out can be difficult, then think ahead and book a restaurant in advance. Many restaurants now have a menu for people with special diets. Most chains should be able to provide you with details of the ingredients of their products so you can check that they are safe.
When booking, ask about seating: is there a quieter area of the restaurant that you can sit in? What is the lighting and décor like? Is there anything that is likely to trigger a sensory difference?
If you are planning a day out with an autistic person then you may need an accessible toilet. Disabled toilets are helpful, but you may need a Radar Key from the National Key Scheme (NKS). You can also buy a Region List, giving details of disabled toilets in the area you're visiting.
There are also smart phone apps.
St Paul's Adventure Playground

Address: Fern St, St Paul's, Bristol BS2 9LN

Southmead Adventure Playground

Address: Doncaster Rd, Bristol, BS10 5PP

Felix Road Adventure Playground

Address: Felix Rd, Easton, Bristol BS5 0JW

The Vench Adventure Playground

Address: Romney Ave, Lockleaze, Bristol BS7 9TB
Some lovely beaches, not too far from Bristol:

Weston Super Mare
Brean
Burnham-on-Sea
Clevedon
Sand Bay
Portishead
Minehead
Address: Avonmeads Retail Park, St Phillips Marsh, Bristol, BS2 0SP

Cribbs Causeway, The Venue, Merlin Road, Patchway, Bristol, BS10 7SR

Longswell Gree, 2 leisure Road, Longswell Green, Bristol, BS15 9LA
Address: Avon Meads, St. Phillips Causeway, Bristol, BS2 0SP

Address: Cabot Circus, Lower Castle Street, Bristol, BS1 3BX

Address: Union St, Bristol, BS1 2DS

Address: Hengrove Leisure Park Bristol BS14 0HR

Address: 1 Canons Road, Harbourside, Bristol, BS1 5TX
Address: next to Warmley Waiting Room Cafe, Warmley, Bristol, BS30 5JB

Information: Open 10am – 3pm every Wednesday, Thursday and Friday. Sessions must be booked in advance

Address: Old Whitchurch Athletics Track, Bamfield Road, Bristol, BS14 0XA

Information: Open 10am – 3.30pm Monday, Tuesday, Wednesday, Thursday and Saturday. Book your session online in advance, pay on arrival.
Address: Marine Parade, Weston-super-Mare BS23 1AL

Address: The Mill, High St, Wookey Hole, Wells BA5 1BB

Address: Marlborough Lane, Bath, BA1 2NQ

Information: Large park with many different play areas, gardens crazy golf, lake and skate park.

Paultons Park / Peppa Pig World

Address: Ower, Romsey SO51 6AL

Address: Winkfield Rd, Windsor, SL4 4AY

Address: Sidmouth Rd, Clyst St Mary, Exeter, EX5 1DR
Address: Kings Weston Lane, Bristol, BS11 0UR

Information: Open to the public

Address: Long Ashton, Bristol, BS41 9JN

Information: Open to the public

Address: Kings Weston Road, Lawrence Weston, Bristol, BS10 7QS

Address: Stoke Park Estate, Duchess Gate, Park Road, Stapleton, Bristol, BS16 1AU

Address: Oldbury Court Road, Fishponds, Bristol, BS16 2JH

Address: River View, Stapleton, Bristol, BS16 1DL

Information: Lovely walk along the river Frome – between the Oldbury Court Estate to one side and Eastville Park to the other – lots to explore. Toilet facilities at Snuff Mills and Oldbury Court.

Information: A great place to picnic, view wildlife or go for a walk. There is a cafe, toilet facilities in the main car park.
Address: Tyndall Avenue, Redland , Bristol, BS8 1TH

Information: Gardens open to public.

Bristol University Botanic Gardens

Address: Stoke Park Road, Stoke Bishop, BS9 1JB

Information: Booking Required

Address: On the allotments at the end of, Monk Rd, Bishopston, Bristol, BS7 8NE

Information: Open Wednesdays 12-4pm

Address: Bath Road, Bristol, BS4 3EW

Information: Cafe / toilet facilities now open 9.30 – 3.30
Address: Common Mead Lane, Hambrook, Bristol, BS16 1QQ

Information: Open every day from 10am. No need to book, just turn up! Due to COVID-19 safety measures it will be Card payments only.

Address: Stockwood Vale Golf Club, Stockwood Lane, Keynsham, Bristol, BS31 2ER

Information: Open 10am - 8pm.

Jungle Rumble- Indoor Mini Golf

Address: Cabot Circus, Glass Walk, Bristol, BS1 3BQ

Information: Opens Monday – Sunday from 10am – 11pm. No bookings necessary!
Address: 1 Millennium Square, Anchor Rd, Bristol, BS1 5DB

Bristol Museum and Art Gallery

Address: Queens Rd, Bristol, BS8 1RL

Address: Princes Wharf, Wapping Rd, Bristol, BS1 4RN

Address: Henbury Rd, Henbury, Bristol, BS10 7QS

Clifton Suspension Bridge & Visitor Centre

Address: Bridge Rd, Leigh Woods, Bristol, BS8 3PA

Address: Prince's Wharf, Wapping Rd, Bristol, BS1 4RN

Information: Open Tuesday to Sunday 10am - 4pm. You may be asked to queue and only go on for a short time slot if there is a lot of people waiting to go on.

Address: Brunel's SS Great Britain, Great Western Dockyard, Gas Ferry Road, Bristol, BS1 6TY

Information: Open from Tuesday to Sunday, from 10am - 6pm.

Ashton Court Miniature Railway

Address: Ashton Court Railway, Bristol, BS8 3PX
Address: Wraxall, Bristol, BS48 1NX

Information: Open every day, 10am – 5pm. Tickets must be booked online in advance.

Things to do: View the gardens, woodland walk and play areas, visit the shop and cafe.

Address: Dyrham, Chippenham, SN14 8HY

Information: Open every day, from 10am – 6pm. Timed entry tickets must be purchased in advance of your visit. Tickets can be purchased online.

Things to do: View the park, gardens, visit the kiosk.
Badock's Wood - Badock's Wood, Lakewood Road, Southmead, BS10

Eastwood Farm - Eastwood Farm, Wyndham Crescent, Bristol BS4 4SP

Manor Woods Valley - Manor Woods Valley, Vale Lane, Bishopsworth, BS3 5XX

Troopers Hill - Trooper's Hill, off Trooper's Hill Road, BS5 8XX

The Northern Slopes – Glyn Vale, Bristol, BS3 5JF
Address: Westonbirt, The National Arboretum, Tetbury, Sat Nav Postcode: GL8 8QS

Information: Open every day from 9am – 5pm. Numbers visiting have been reduced so you must purchase your ticket and book your timeslot in advance via the website.

Things to do: Explore the grounds and play areas and treetop walk. Shop and Cafe are open.

Address: Stoke Road, Bristol, BS9 1FG

Things to do: Games, kite flying or family picnics.
Begbrook Green Park - Frenchay Park Road, Bristol, BS16 1JG

Brandon Hill - Park St, Bristol, Avon, BS1 5RR

Canford Park, Canford Lane, Westbury on Trym, Bristol, BS9 3NX

Castle Park – Broad Weir, Bristol, BS1 3XB.

Dame Emily Park - Dame Emily Park, Dean Lane, Bedminster, BS3 1BS#

Dundridge Park - Dundridge Lane, Bristol, BS5 8SW

Eastville Park - Fishponds Road, Eastville, Bristol, BS5 6PX

Fishponds Park – Manor Rd, Fishponds, Bristol, BS16 2JB

Greville Smyth Park - Ashton Road, Ashton, Bristol, BS3 2EA

Hengrove Play Park - Hengrove Way, Hengrove, Bristol, BS14 0HR

Mina Road Park - Mina Road, St Werburghs, Bristol, BS2 9TW

Netham Park and Pavilion - Netham Park, Avonvale Rd, Netham, Bristol, BS5 9RZ

Page Park - Park Road, Staple Hill, Bristol, BS16 5LD

Perrets Park - Knowle, Bristol, BS4 2BY

Redcatch Park – Broadwalk, Knowle, Bristol, BS4 2RD

Redland Green Park - Redland Green, Redland, Bristol, BS6 7EHSt. Agnes Park - Thomas Street, Montpelier, Bristol, BS2 9QJ

St Andrews Park - Effingham Rd, Bishopston, Bristol, BS6 5AX

St George's Park - Church Road, St George, Bristol, BS5 7AA

Victoria Park – 12 Hill Avenue, Bedminster, Bristol, BS3 4SN
Bournstream - A play and picnic site for children with special needs (You must be a member to use the Bournstream Play Park)

Address: On the B4060 Dursley road, postcode: GL12 7PA

Yeo Valley Lions Club - Special Needs Playground

Address: Yeo Valley Lions Club, 4 Laurel Terace, Yatton, North Somerset, BS49 4AF,

Information: The Playground is free to use for any family that is registered with us. Email us to register
Bristol – Inland Surfing

Address: The Wave, Main Road, Easter Compton, Bristol BS35 5RE

Information: Pre booking essential. Use own wetsuit if you can. Beginners lessons limited.

Address: Brean Leisure Park, Brean, TA8 2QY

Information: Limited tickets available, must pre-book online. Swimmers to arrive 'swim-ready' to reduce changing room usage.

Weston Water Adventure Play Park

Address: 34 Knightstone Rd, Weston-super-Mare BS23 2BD

Information: Lots of lakes, many activities, picnic spots, walks, water sports and more.#

Cotswold Country Park and Beach

Address: Spratsgate Lane, Shorncote, Cirencester GL7 6DF
Avon Valley Adventure and Wildlife Park

Address: Pixash Lane, Bath Road, Keynsham, Bristol, BS31 1TP

Address: West Midland Safari Park, Spring Grove Rd, Bewdley, Kidderminster, DY12 1LF

Address: Puxton Park, Cowslip Lane, Hewish, BS24 6AH

Cotswold Willife Park and Gardens

Address: Cotswold Wildlife Park & Gardens, Bradwell Grove, Burford, Oxfordshire, OX18 4JP

Address: WWT, Slimbridge, Gloucestershire, GL2 7BT

Address: Foxholes Lane, Old Down, Bristol, BS32 4PG
Address: Start the walk at the gate on the green, junction of Hall Lawn & Allison Road, BS4 4PH

Information: A lovely wooded valley following Brislington Brook – you can even follow the Peppa Pig art trail.

Address: Valley Rd, Bristol, BS8 3QB

Information: Lots of paths and trails through woodland areas, explore nature, climb trees – lots of fun to be had.

Address: London Rd, Warmley, Bristol, BS30 5JB

Information: Situated near the Bristol to Bath Cycle path, lots of paths to explore.

Address: Greyfield Wood, High Littleton, Bristol, BS39 6YE

Information: Lots of woodland trails to explore.

Willsbridge Mill Valley Nature Trail

Address: Willsbridge Hill, Willsbridge, Bristol BS30 6EU

Information: Lovely walks, nature trail and cafe (open selected days for takeaway).
Address: Bristol Zoo Gardens, College Rd, Clifton, Bristol, BS8 3HA

Address: Wild Place Project, Blackhorse Hill, Bristol, BS10 7TP

Address: Noah's Ark Zoo Farm, Clevedon Road, Wraxall, Bristol, BS48 1PG

Address: Bristol Aquarium, Anchor Road, Bristol, BS1 5TT

Address: Berkeley Heath Farm, Berkeley, Gloucestershire, GL13 9EW