Autism, learning disabilities, and the criminal justice system conference 2021 speakers
Dr Zainab Al-Attar
Senior Lecturer & Chartered/Registered Forensic Psychologist
Zainab had been a forensic psychologist for 21 years and prior to that she specialised in neuropsychology at the doctoral and post-doctoral levels. Zainab's primary specialist area as a practitioner and academic is the psychology of terrorism. She has a secondary specialism in autism and neurodevelopmental conditions and works in both forensic and general clinical posts, with the latter mainly involving diagnostic assessments of autism.

She has been involved in teaching and research for 25 years, and teaches in the fields of forensic mental health and the psychology of terrorism. She also leads a research project on neurodevelopmental conditions in a forensic context and has published numerous journal articles and a Handbook in this area.

As part of her practitioner role in various forensic settings, Zainab has worked with offenders with autism for 19 years. As well as providing diagnostic assessments of autism spectrum, Zainab has delivered training on autism to a range of professional groups across the criminal justice system and health services, and provided advice and guidance on the assessment, rehabilitation, risk management and support of high-risk offenders with autism. Zainab has a masters degree in autism spectrum and has developed guidelines for risk assessors working with offenders on the autistic spectrum and those with attention deficit hyperactivity disorder. These guidelines are now being used internationally and in the UK by various professional groups.
Kathryn Bruderer
Regional Equality Manager, National Probation Service North West Region
Kathryn has been working for a number of years with the National Autistic Society, working towards autism accreditation against a number of standards which demonstrate best practice in working with autistic people on probation, and was delighted to lead Lancashire to be the first ever probation service ever to be awarded NAS accreditation.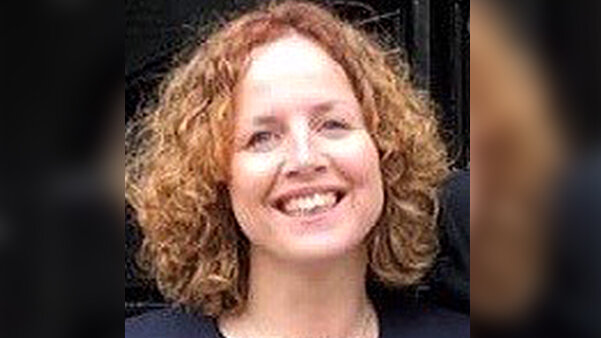 Kathryn has managed two innovation grants provided by Her Majesty's prison and Probation service, working across the North West with NAS to improve prison and probation practice in relation to autism and learning disabilities, working across the North West with NAS to improve prison and probation practice in relation to autism and learning disabilities.

Kathryn also Chairs the Greater Manchester Learning Disability and Autism Criminal Justice Implementation group, working with autistic people and people with learning disabilities with experience of criminal justice and criminal justice partners to deliver against the GM autism and learning disability strategies. Kathryn is passionate about improving our approach across the whole of the criminal justice system to prevent victims and reduce reoffending and was honoured to receive a Butler Trust commendation for her work.
Verity Chester
Research Associate, Hertfordshire Partnership NHS Foundation Trust
Verity Chester is a researcher specialising in forensic issues among people with learning disabilities and autism. Verity obtained her BSc in Forensic Psychology from the University of Leeds in 2009, and a MSc in Forensic Psychology from London Metropolitan University in 2012, and is currently studying a PhD at the University of East Anglia, Norwich, investigating autism and offending behaviour.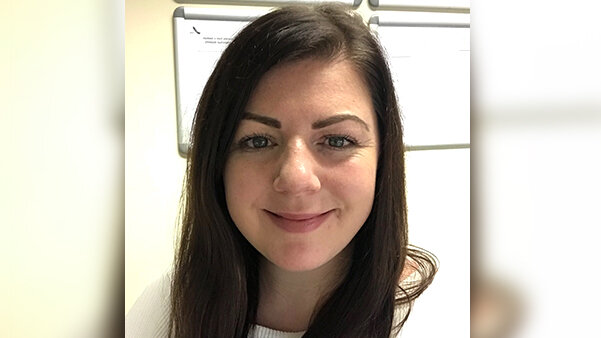 Verity has supported autism assessments within a forensic intellectual disability setting for a number of years. In 2019, Verity became Gender and Diversity editor of the Advances in Autism journal, and edited two special issues focused on autistic females. Verity has over 60 publications in the area of forensic developmental disability, including a project on early intervention for offending behaviour, a literature review on the recognition and diagnosis of autism in women and girls, and a book chapter on the needs of autistic females within the criminal justice system.

Verity is a Research Associate and the Network Manager for RADiANT (http://radiant.nhs.uk/), a clinical and research consortium focuses on mental health and behavioural issues associated with five developmental conditions; Intellectual Disability, Autism, Attention Deficit Hyperactivity Disorder, Epilepsy and Acquired Brain Injury.
Colin Dale
Chief Executive, Caring Solutions (UK)

Colin Dale is the Chief Executive of Caring Solutions (UK) Ltd a mental health consultancy company based in the north west of England which carries out national, regional and local health care projects throughout the UK. Colin is a member of the Mental Health Review Tribunal; the Editor of the Journal of Intellectual Disabilities and Offending Behaviour; and a Trustee on the Board of the British Institute for Learning Disabilities.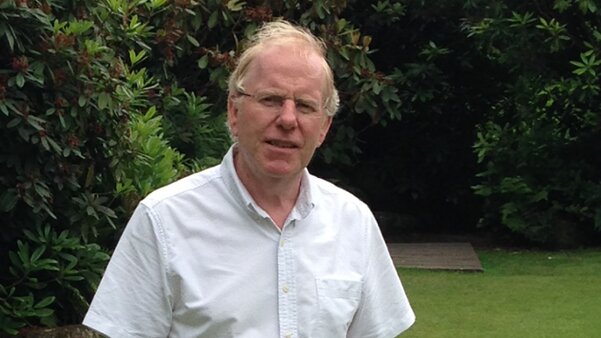 Colin has been active in the field of restraint reduction for over 20 years and has worked as an adviser on this area to the Department of Health and the Ministry of Justice. He has led several research programmes and reviews on restraint issues. He is the joint Vice Chairman of the Restraint Reduction network.
Colin has acted as adviser to the National Patient Safety Agency on mental health, and since then he has led and reviewed a series of independent investigations into Serious Untoward Investigations throughout the UK. In 2013 his Company (Caring Solutions) was appointed by NHS England to the national framework to conduct independent investigations in the NHS.
Colin completed his Doctoral studies (PhD) in 2002 and was the lead editor of four forensic care textbooks in the years that followed. He has presented papers to international, national and regional conferences and written extensively for professional publication.
Jacob Dunne
Author, Facilitator, Youth Worker, Jacob Dunne Consultancy
Jacob Dunne is an educator facilitating important conversations around criminal justice, education and mental health.

In 2020 he helped create and present a BBC Radio 4 series 'The Punch' based on his own life story and the transformative effect of Restorative Justice on his life.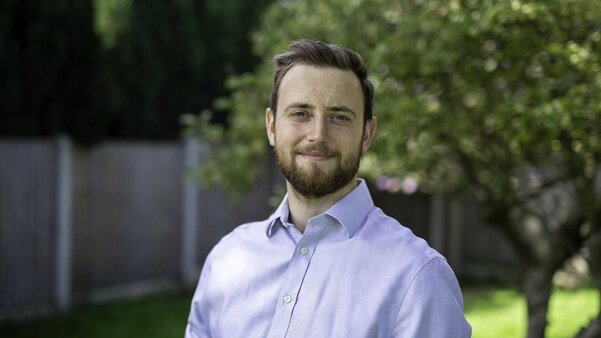 Jacob is a former Longford scholar and received a first-class honours in Criminology from Nottingham Trent University in 2019. He is currently writing his first book 'Right from Wrong' to be published in early 2022 which will for the first time in his life take a detailed look at his early autism and ADHD diagnosis in relation to his later experiences in the criminal justice system.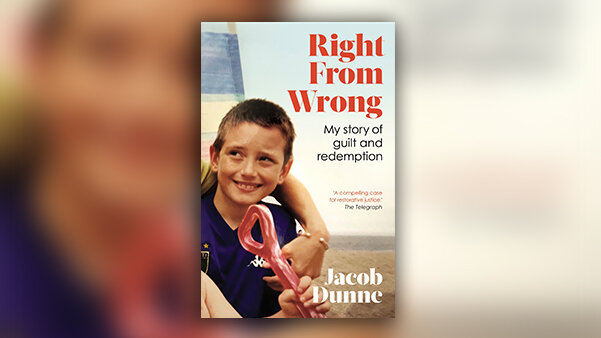 Andrea Hollomotz
Lecturer, Department of Sociology and Social Policy, University of Leeds
Dr Andrea Hollomotz is Lecturer in Disability and Crime at the Centre for Disability Studies at the University of Leeds. She came to academia from a social work and social care background and is passionate about research that can have real world impact on improving frontline practice.

Her research interests can be broadly summed up as disability studies and human cruelty.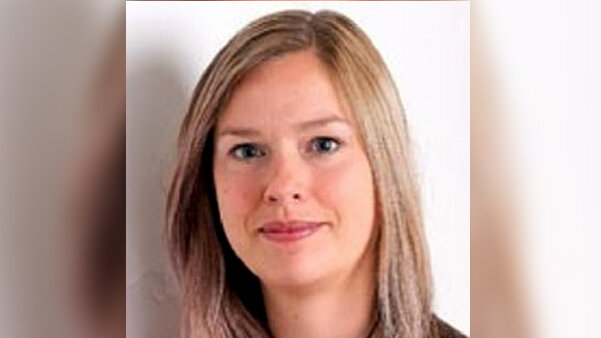 In that her work seeks to understand how and why disabled people are at times targeted and subjected to violence and dehumanising treatment. This work extends to disabled people who have offended.

In her recent ESRC funded project on people with learning disabilities who have sexually offended it has become apparent that the majority of these individuals have themselves been severely traumatised in earlier life, long before they started hurting others. Andrea's aspiration is to enable a deeper understanding of the needs of those who have been hurt and those who hurt others, to inform service responses that can help to break the circle of offending.
Laura Holmes
Lead Associate for Children and Young People, Talking Mats
Laura joined the Talking Mats Team in 2016 and is based in North West England. Laura also works for NHS Stockport Foundation Trust as a Highly Specialist Speech and Language Therapist with the Stockport Virtual Schools Team. She is committed to supporting children and young people to express their thoughts and feelings using Talking Mats, enabling their voices to be heard and responded to by those around them.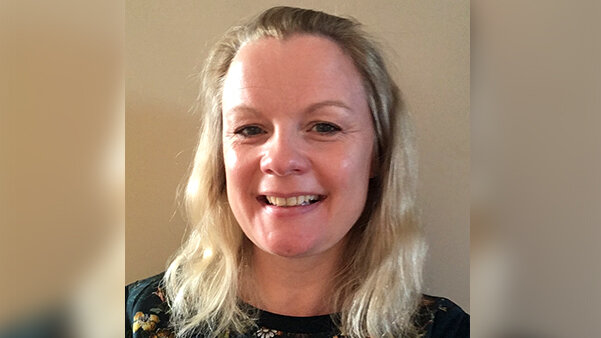 Clare Hughes
Criminal Justice Manager, National Autistic Society
Clare Hughes has spent the past 19 years working at the National Autistic Society. Since February 2013, Clare has worked exclusively in the area of autism and the criminal justice system (CJS). This has included leading on a number of projects about young autistic people and autistic adults in the criminal justice system.

Other work has included sitting on a number of strategic groups and advisory groups for other projects and pieces of work relating to autistic people in the CJS.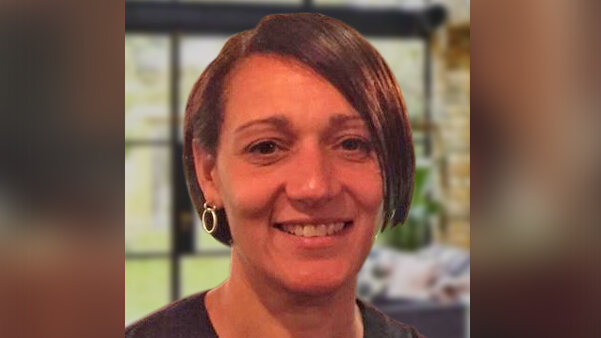 In 2014, Clare began working with HMYOI Feltham to develop Autism Accreditation standards for prisons. Since then, she has worked with colleagues to develop Autism Accreditation standards for probation services and the police. She has co-authored a number of journal articles and blogs on autism and the criminal justice system and has contributed to a number of resources for professionals working in the CJS.
Holly Judge
Research Consultant, National Autistic Society
Holly Judge is a Research Consultant with the Research, Monitoring and Evaluation team at the National Autistic Society (NAS). She is currently leading on research in partnership with the University of Kent, about young autistic people's experiences or concerns being involved with the UK criminal justice system.

She has undertaken a variety of family support service and training evaluations at the NAS, including the new Autism inpatient mental health casework service.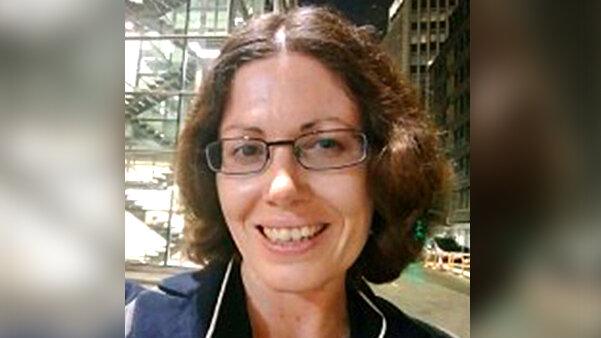 Findings from her evaluation 'Impact of LD/ASC specific training for North West National Probation Service (NPS) staff' was presented at the 2019 Offenders with an Intellectual and/or Developmental Disability conference.
Derek Lee
Member of the Working for Justice Group
Derek has spent over half his life in custodial settings. However with the right support he has become a force for change and uses his experiences for the benefit of others, while also working at a garden center.

This includes:
• Being a member of the Working for Justice Group
• Supporting GM's Health and Justice strategy work
• Working with Integrate to deliver a service quality checking service
• Helping to produce training packages on about safeguarding and health & safety.
David Murphy
Neuropsychologist, West London NHS Trust
Based in Broadmoor high secure psychiatric hospital, Dr Murphy has over twenty-four years experience of working in a range of forensic settings.

As a practicing chartered forensic and consultant clinical neuropsychologist, Dr Murphy has particular expertise in the assessment and management of high-risk individuals with autism.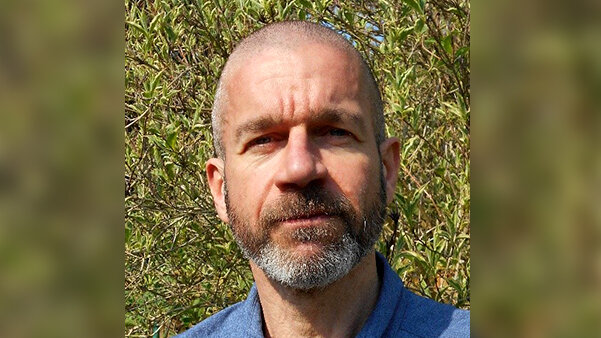 Dr Murphy is also an active researcher examining various aspects of autism in forensic settings with a number of publications in international peer reviewed journals, as well as acting as an expert witness for a number of high-profile criminal cases, including within crown courts and at the court of appeal.
Sarah Pennington
Team Leader, HM Inspectorate of Prisons

As a lead inspector for Her Majesty's Inspectorate of Prisons, Sara was involved in a major study commissioned by the Ministry of Justice this year to review how those with neurodivergent conditions experience the criminal justice system.

Previously a prison governor, most recently of HMP Wormwood Scrubs, she has many years of insight and knowledge. Prior to joining the prison service, Sara worked overseas for aid agencies in Africa and Asia.

Now closer to home, for family reasons she has become committed to improving services and been involved with charities that support and provide education for young people with autism.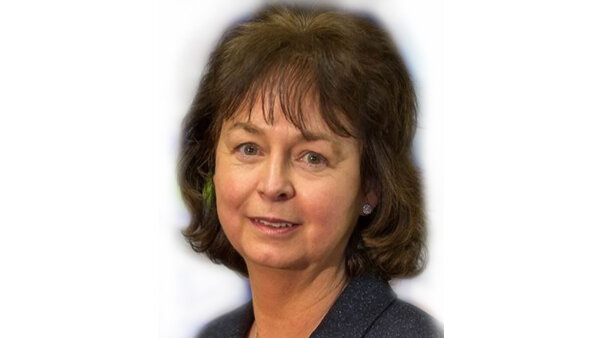 Jennifer Sarrett
Senior Lecturer, Center for Study of Human Health Emery University, US
Dr Jennifer C Sarrett is a Senior Lecturer with Emory University's Center for the Study of Human Health. There, she teaches classes on bioethics, human rights, disability, mental health, and disability. Her research focuses on intellectual and developmental disabilities in carceral settings and systems.

This work is always done with an intersectional approach.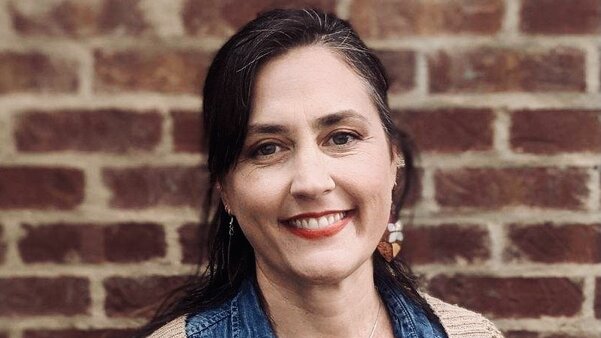 Dr Sarrett highlights the ways disability works alongside other social identities to create unique experiences within the carceral system. She is the sole or co-author of over 20 academic articles and over 10 op-eds on topics ranging from disability and criminal justice to pre-diagnostic technologies for autism to the way culture influences how autism in considered and understood.
Dr Laurie Sperry
CEO of Autism Services and Programs
Dr Laurie Sperry is the Director of Autism Services and Programs in Wheat Ridge, Colorado. She has worked as a developer of the Neurodiverse Student Support Program at Stanford University, School of Medicine, Department of Psychiatry. Prior to joining Stanford, she was an Assistant Clinical Faculty at Yale University, Department of Psychiatry.

In 2006 she was added to the Fulbright Scholarship's Senior Specialist Roster for Autism.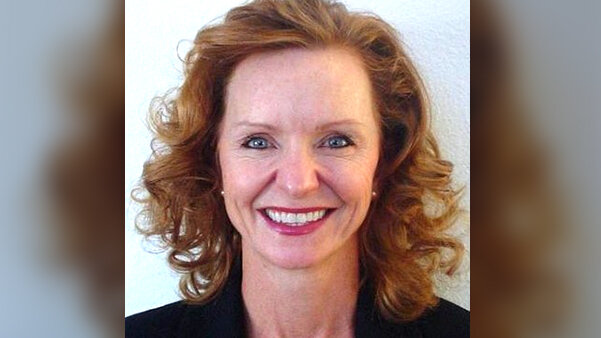 She moved to Australia in 2010 and worked at Griffith University in the Department of Arts, Education and Law. Her research focuses on people with ASD who come in contact with the criminal justice system to ensure their humane and just treatment. She has served as a Special Interest Group Chairwoman at the International Meeting for Autism Research (IMFAR) providing mentoring and leadership in the field of criminality and ASD. She has provided training to secure forensic psychiatric facility staff in England and presented at the International Conference for Offenders with Disabilities.

She has published numerous articles and book chapters and was an expert panellist at the American Academy of Psychiatry and Law conference where she spoke on Risk Assessment, Management and ASD. She has completed ADOS evaluations in prisons, has testified as an expert witness in sentencing hearings, has written amicus curiae briefs and participated in cases that have been considered before state supreme courts.
Sammie Wicks
Officer, Aurora Police Department's Crisis Response Team
Sammie Wicks is a ten-year law enforcement professional who previously worked in various Memphis Police Department roles. Currently, he is assigned to the Aurora Police Department's Crisis Response Team. He spearheads the agency's Targeted Violence Prevention Program.

Officer Wicks has previously served as a member of the Colorado Human Trafficking Council Data and Research Task Force.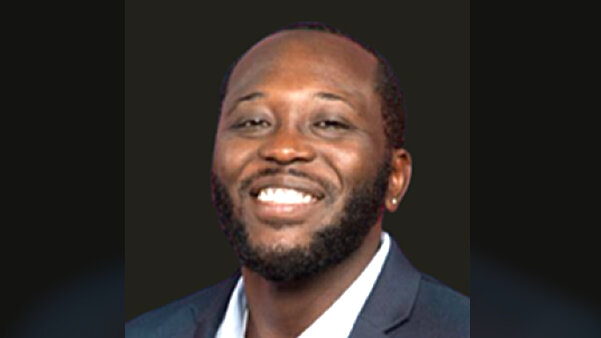 He served as speaker and researcher at the University of Denver's Human Trafficking Center and is currently a board member at the Laboratory to Combat Human Trafficking, leading its policy committee. He is also an independent researcher focused on transnational organized crime in diaspora communities, terrorist propaganda, and violent social movements.

His research has been published in Small Wars Journal, The Global Network on Extremism and Technology, The International Centre for Counter-Terrorism (The Hague), and The International Institute for Counter-Terrorism (Israel), the African Jihad, and the Institute for Security Studies (Africa). He holds an M.A. in International Security from the Josef Korbel School of International Studies at the University of Denver with a Middle Eastern and North African Religious and Political Thought specialization. He also holds a B.A. in History from Rhodes College.