Annual Professionals' Conference 2023 Speakers
Barrington Campbell
Founder of Kagai Games
Barrington Campbell is an autistic games designer, Twitch streamer and the founder of Kagai Games, a tabletop games and gaming content company.
Kagai Games seeks to design products for autistic people and others with social anxiety, and to create a safe space within a fun and supportive community.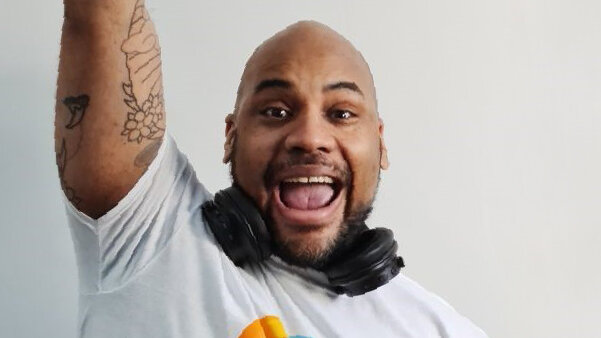 Barrington hosts regular livestreams on Twitch @KagaiGames and launched the Twitter hashtag #KagaiKindness to encourage sharing of positive interactions within the gaming community.
He has spoken publicly about the importance of seeing Black autistic people represented in pop culture, and has shared his insight about the difficulties of growing up without a diagnosis.
Following his diagnosis aged 30, Barrington was better able to understand his mental health journey and the difficulties he faced in social situations as a young person. It became clear to him why he enjoyed structured social interactions such as playing games with clearly defined rules.
Playing Dungeons & Dragons had enabled him to feel more at ease in social situations, building confidence and developing friendships around a shared interest. Barrington launched Kagai Games and his Twitch stream with the intention of extending these benefits to other autistic people.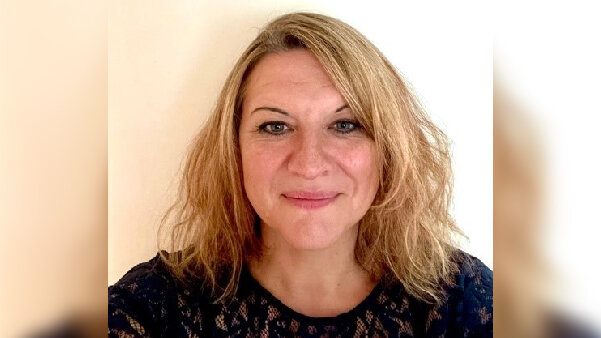 Carla Manini Rowden
Carla is Head of Casework Services at the National Autistic Society. Carla is responsible for the charity's dedicated casework and specialist helpline services, which support autistic people and their families with specific challenges and were awarded the Helplines Standard in 2022.
Carla graduated from the University of Glasgow with an MA (Honours) degree and has worked in the voluntary sector for over 20 years, joining the National Autistic Society in 2005. Carla feels her professional experience is very much enhanced by her personal experience as a parent, although she is still learning every day.
As well as being passionate about challenging discrimination and injustice inside and outside of work, Carla is an unrepentant St Mirren FC season ticket holder. Carla also has an uncanny and unfortunate knack of speaking while on mute during virtual meetings (and will make every effort to avoid this at the Annual Professionals' Conference).
Dr Alyssa M. Alcorn
Lead researcher, Learning About Neurodiversity at School
Alyssa M. Alcorn is a post-doctoral researcher at the Salvesen Mindroom Research Centre, University of Edinburgh, and the lead researcher on the Learning About Neurodiversity at School (LEANS) project.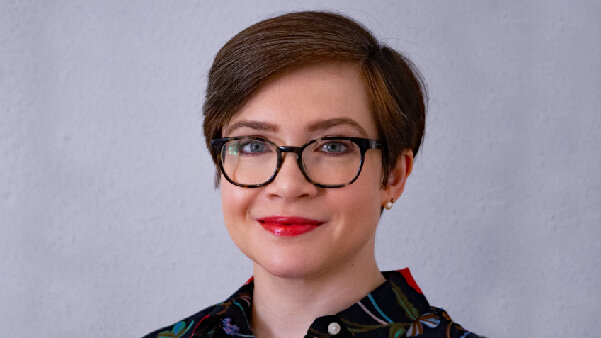 LEANS introduces mainstream primary school pupils aged 8-11 to the concept of neurodiversity, helping them explore how it impacts school experiences, such as by asking 'What does "neurodiversity" mean, and what does it have to do with me and my classroom?'
Alyssa has a multidisciplinary background in psychology, computing, education and design. Her research interests are focused on neurodiversity in education, participatory design with children and teachers, technologies for autistic users, cognitive psychology and research ethics.
In 2022, she led the launch of the free LEANS resource pack for primary schools and its associated teacher training programme, and also contributed to the book Educational psychology perspectives on supporting young autistic people (Jessica Kingsley Press).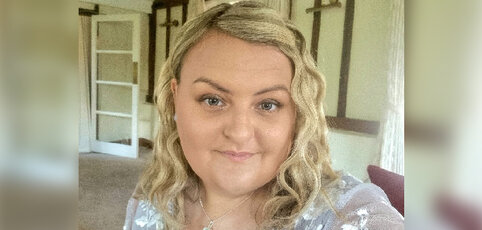 Dr Hannah Belcher
Postdoctoral researcher at King's College London, exploring user-led research on adaptations to mental health services
Having completed her PhD on the late and often missed diagnosis of autistic women.
Hannah has a particular interest in the effects of autistic masking on mental health and ways of improving the mental health outcomes of autistic people.
After being diagnosed herself in 2013, she has also been a keen advocate and speaker on the topic of adult autism diagnoses. Hannah has recently written a book on the topic of masking in autism, using her own and others' lived experiences, entitled Taking off the Mask.
www.hannahbelcher.com
@DrHannahBelcher
Jo Billington
An autism researcher, lecturer and neurodiversity advocate.
Her research relates to the lived experiences of autistic children in mainstream primary schools.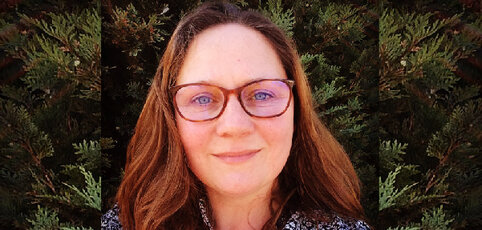 In addition to her academic work, she works for Berkshire-based charities Parenting Special Children and The Charlie Waller Trust, both of which are committed to enhancing the health and wellbeing of autistic children and their families.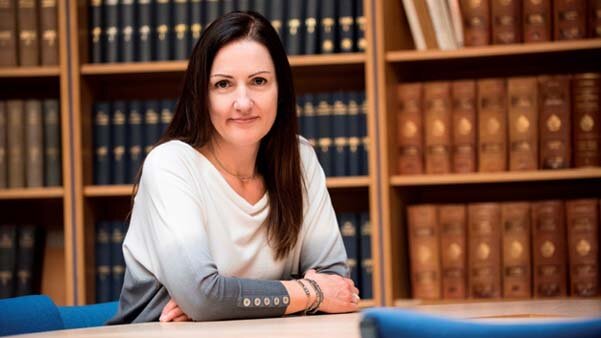 Dr Anna Cook
Anna is a developmental psychologist specialising in neurodiversity and in particular, the improvement of access to education for autistic children and young people.
This area of focus was inspired by a personal interest in autism driven by family diagnoses.
Anna completed her PhD in Psychology at the University of Surrey in 2019. Her PhD thesis investigated factors influencing vulnerability to peer rejection and bullying of autistic children and young people. Anna went on to work as a teaching fellow in developmental psychology until 2021, and then began her current role as Senior Research Fellow in the Centre for Teachers and Teaching Research at UCL, Institute of Education.
Anna's research recognises a fundamental need to improve understanding and acceptance of difference within education. Working with the National Autistic Society and the Autism Education Trust, Anna explores factors impacting the effectiveness of schools to meet the needs of a neurodiverse pupil population and the capacity of teachers to adopt inclusive approaches in complex learning environments.
Rachel Cullen (they/them)
Autistic, non-binary advocate and PhD researcher who has been working in the field of autism research and advocacy since 2016
Rachel has supported a range of autistic people with varying support needs, including in residential care settings, for over five years.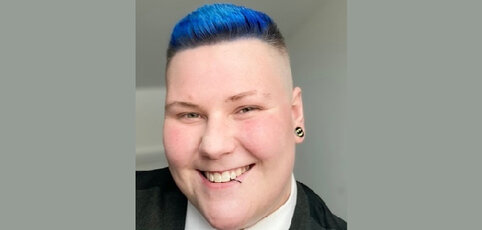 Rachel has a Master's degree in autism studies and recently began a PhD in intellectual and developmental disabilities. Rachel has an academic interest in autistic communication, specifically social communication, and is developing the autistic language hypothesis, which views autistic communication as different and functional, not disordered neurotypical (non-autistic) communication.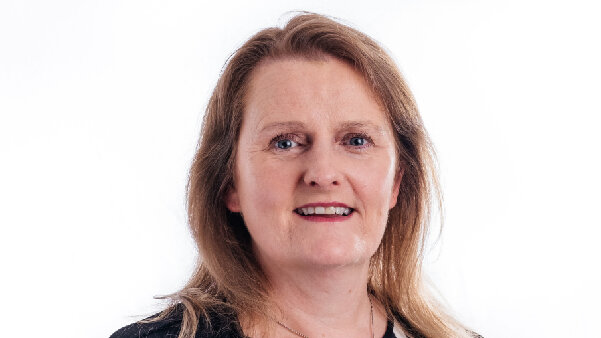 Dr Mary Doherty
An autistic consultant anaesthesiologist in Ireland, Honorary Clinical Research Fellow at Brighton and Sussex Medical School in England, and mother of two neurodivergent young people.
She is the founder of Autistic Doctors International (ADI) and Autistic Med Students (AMS) which are dedicated to peer support, advocacy, research, and training.
Her research interests include healthcare for autistic adults and the experiences of autistic medical students and doctors. Her current research projects include autism training for healthcare providers, autism prevalence among doctors, the experiences of autistic doctors, and disclosure of autism by autistic psychiatrists.
Purple Ella
Popular online content creator with 150K followers across YouTube, Instagram and TikTok.
In their work, and as a neurodiverse, physically disabled queer person with autistic/neurodivergent children, they aim to expand the understanding and acceptance of diversity in the public and private sector through research and drawing on real life experience.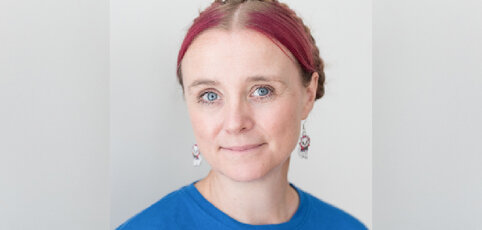 PurpleElla's current focus is making lifestyle content for their community of neurodiverse and disabled people to provide practical, relevant and relatable information. They also act as a consultant to those who support an increasingly diverse community, and have worked with the NHS, the National Autistic Society, Dogs For Autism and Clinical Partners.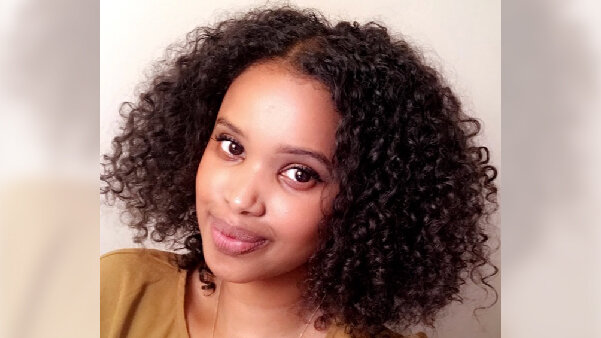 Warda Farah
Social entrepreneur, speech and language therapist and author.
She set up her company Language Waves to address the barriers that Black families face when accessing speech and language therapy services that are culturally and linguistically affirming.
Warda's approach is guided by her own experiences as a neurodivergent Black woman and diverges from the traditional medical model of speech and language therapy by centering language as an emancipatory tool that resists the ideology of 'standard language'. Warda's work aims to centre Black Joy.
Emily Higgins-Walsh
An experienced clinician and specialist in Alternative and Augmentative Communication (AAC) tools who works for the NHS across Lancashire and the North West.
Her goal is to empower young autistic children to discover alternative methods of communication in flexible and person-centred ways.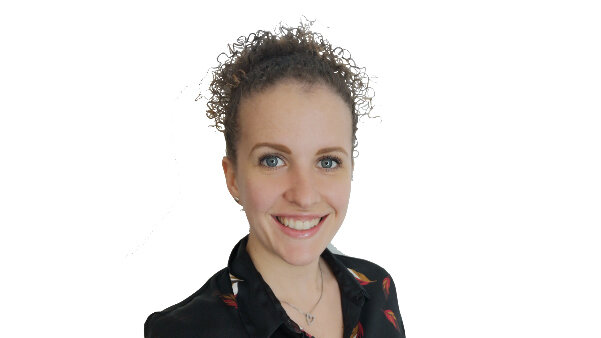 Emily started her career at the Seashell Trust in south Manchester, working with assistive technologists to unlock AAC tools for children and young adults with complex learning disabilities and communication needs.
Emily recently acted as a clinical advisor for the National Autistic Society's review of key guidance on autism and social communication, interaction and language with specific inclusion of AAC-focussed evidence and consideration of more complex communication challenges.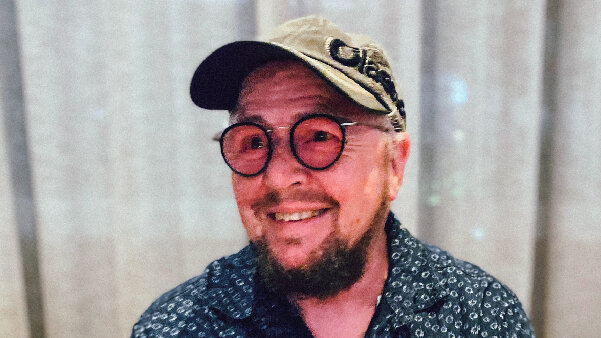 Dr Wenn Lawson
Autistic lecturer, psychologist, researcher, advocate and writer
Dr Wenn Lawson is an autistic lecturer, psychologist, researcher, advocate, writer and poet who has passionately shared professional and personal knowledge of autism over the past three decades.
Wenn is British but lives in Australia and is a member of the Australian Psychological Society, Australian Association of Social Work, Autism Co-operative Research Centre, Australasian Autism Research Council and is an Ambassador for the I CAN Network, Australia's largest provider of Autistic-led group mentoring programs, training and consultancy.
He is an Associate Researcher with Curtin University (WA) and Macquarie University (NSW) in Australia, and a Tutor Practitioner for the University of Birmingham's Autism Masters course in the UK.
Wenn is on the board of Good Autism Practice UK, the editorial board for Autism in Adulthood and the advisory board of the US Autism Association.
In 2021, he was awarded the Lesley Hall National Lifetime Achievement Award for Disability Leadership.
Fergus Murray
Science teacher, writer and autistic community organiser based in Edinburgh.
Fergus works with researchers at the University of Edinburgh to ensure autistic perspectives are represented in their autism research.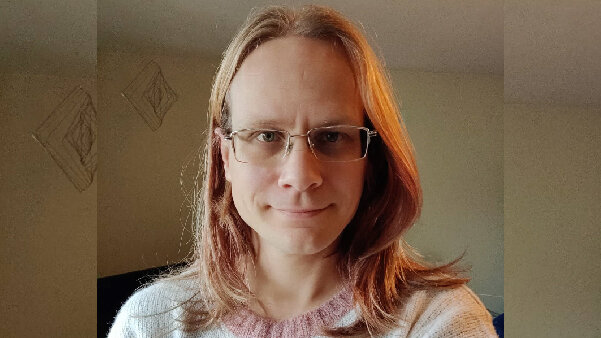 Fergus created the website monotropism.org to provide a central place for people to learn about Monotropism, a theory of autistic focus developed by autistic people.
In their spare time, Fergus likes to film water and fire in slow motion, wishes they had more opportunities to make giant puppets.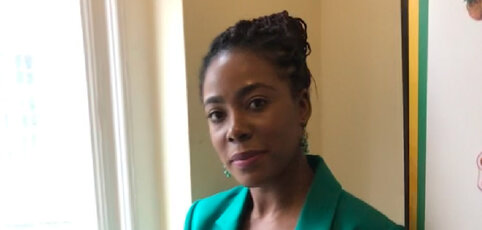 Taneisha Pascoe-Matthews
An assistant headteacher with 22 years' experience in education and the author of children's book The biggest surprise: Jadon and the talking trains.
Taneisha gained her teaching qualifications in Jamaica with specialisms in mathematics and computer science. She later completed the National SENCO award and has started the National Qualification for Headship (NPQH).
After Taneisha's first son was diagnosed as autistic in 2013, her focus developed into advocacy and a career path in working with young people with special needs. The educational experiences of many autistic children are not yet at the standard they deserve. Taneisha has presented at a variety of conferences with sessions on making reasonable adjustments for autistic children in mainstream schools and her family's journey, highlighting the differences, strengths and difficulties of her autistic boys.
Twitter: @Mellow_Pascoe Instagram: @spotlight.on_autism
Holly Smale
Internationally bestselling author of the Geek Girl book series, as well as her upcoming adult debut The Cassandra Complex
Holly discovered she was autistic at the age of 39.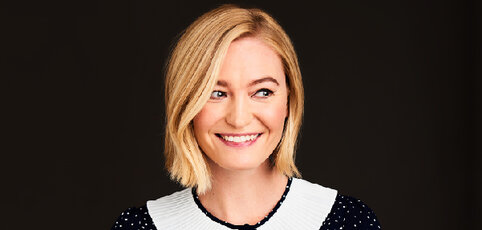 Holly has spoken about the issue of late diagnosis and the pain of spending four decades believing she was "broken" before discovering the truth. She is now a passionate advocate for neurodiversity and is on a "life mission" to change public perceptions of autism, especially regarding girls and women.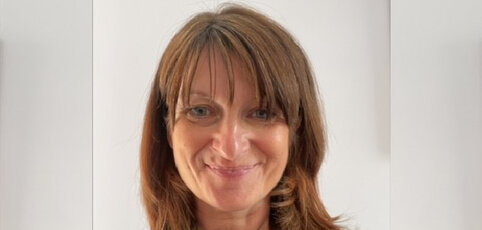 Sue Smith
Head of the Lorna Wing Centre in Bromley where she provides, supervises and leads award-winning specialist autism diagnostic assessments.
Throughout her 30-year career, Sue has worked extensively as a specialist clinician with autistic adults and children and also as a manager of specialist learning disability and autism services.
Over the past ten years Sue has worked in the area of criminal justice and mental health and was awarded a Butler Trust Commendation for her work with probation services. She has helped design and deliver specialist training in mental health, working with women and girls and PREVENT for the NAS.
Sue's academic work has focused on better understanding of the quality of life of autistic people. She has a particular interest in understanding more about mental health and autism and delivers training in this area to NHS and private providers as well as providing coaching and consultation.
Jodie Smitten
Jodie is an autistic professional specialising in autistic experience and mental health.
Jodie has 20 years' worth of experience working in the field of autism as well as parenting three neurodivergent children of her own.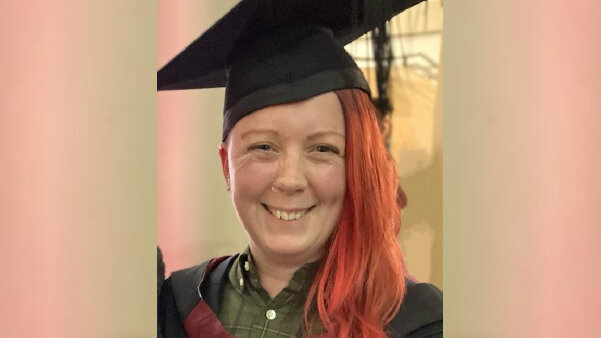 Jodie has achieved an honours degree in psychology, a postgraduate certificate in autism, and a master's degree with distinction in autism. Jodie's master's dissertation focused on autistic masking, undertaking interviews with autistic young people. Jodie works closely with neurodivergent children, their families and their education providers to ensure their needs are understood and met. Jodie works alongside specialists such as occupational therapists, clinical psychologists, neurodevelopmental paediatricians, and speech and language therapists. Jodie has self-published a bestselling book with her daughter and takes time to develop training sessions, which she delivers to various groups of professionals and parents.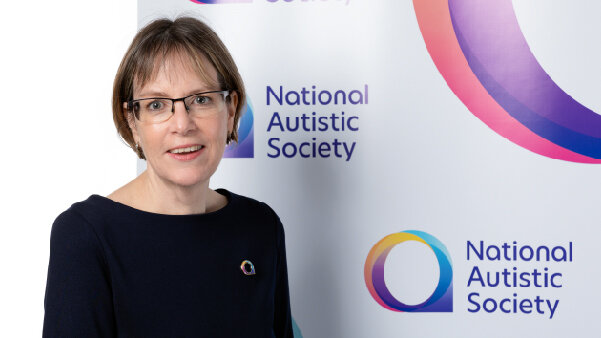 Caroline Stevens
She joined the National Autistic Society as its Chief Executive in November 2019, having been a member of the charity for over 20 years.
Previously, she was the Chief Executive at a children's disability charity for over six years and a senior leader in a health charity.
Caroline's career started in healthcare. She is a qualified pharmacist and has held a diverse range of positions, including Operating Theatre Manager and Hospital Managing Director.
Caroline is also the mother of three sons, including Jack, who is 28 years old and has a diagnosis of autism, a learning disability, sensory processing disorder and a sleep disorder. He is unable to speak and has required a high level of support throughout his life. The experience of being a parent of an autistic young man gives Caroline the passion and drive to transform the lives of autistic people throughout the UK.
Dr Jane Waite
Senior lecturer at Aston University and a clinical psychologist
Jane is the co-lead for the Cerebra Network, a multi-site research programme that aims to improve psychological outcomes and quality of life for people with rare syndromes.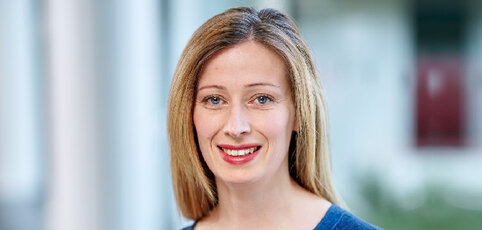 Jane's current research examines factors that influence mental health outcomes for autistic children and adults, with a specific focus on autistic adults who speak few or no words. Through her research she is designing new assessment tools to identify anxiety, low mood and pain for use when a person cannot describe these internal experiences using words. Jane is also developing clinical interventions to help reduce anxiety experienced by autistic children.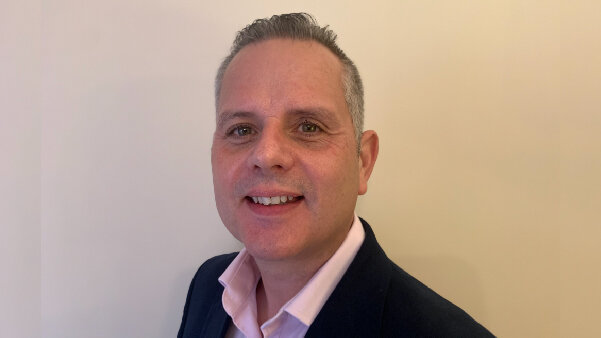 Peter Watt
Peter is the father of a 16-year-old autistic daughter and has worked at the National Autistic Society since 2021, having previously worked at the NSPCC, in children's social care and at the Labour Party.
He leads our professional support services, advice and guidance, communications, policy and fundraising. In his spare time, he enjoys watching sport (particularly Liverpool FC), reading crime novels and bingeing on old TV dramas.