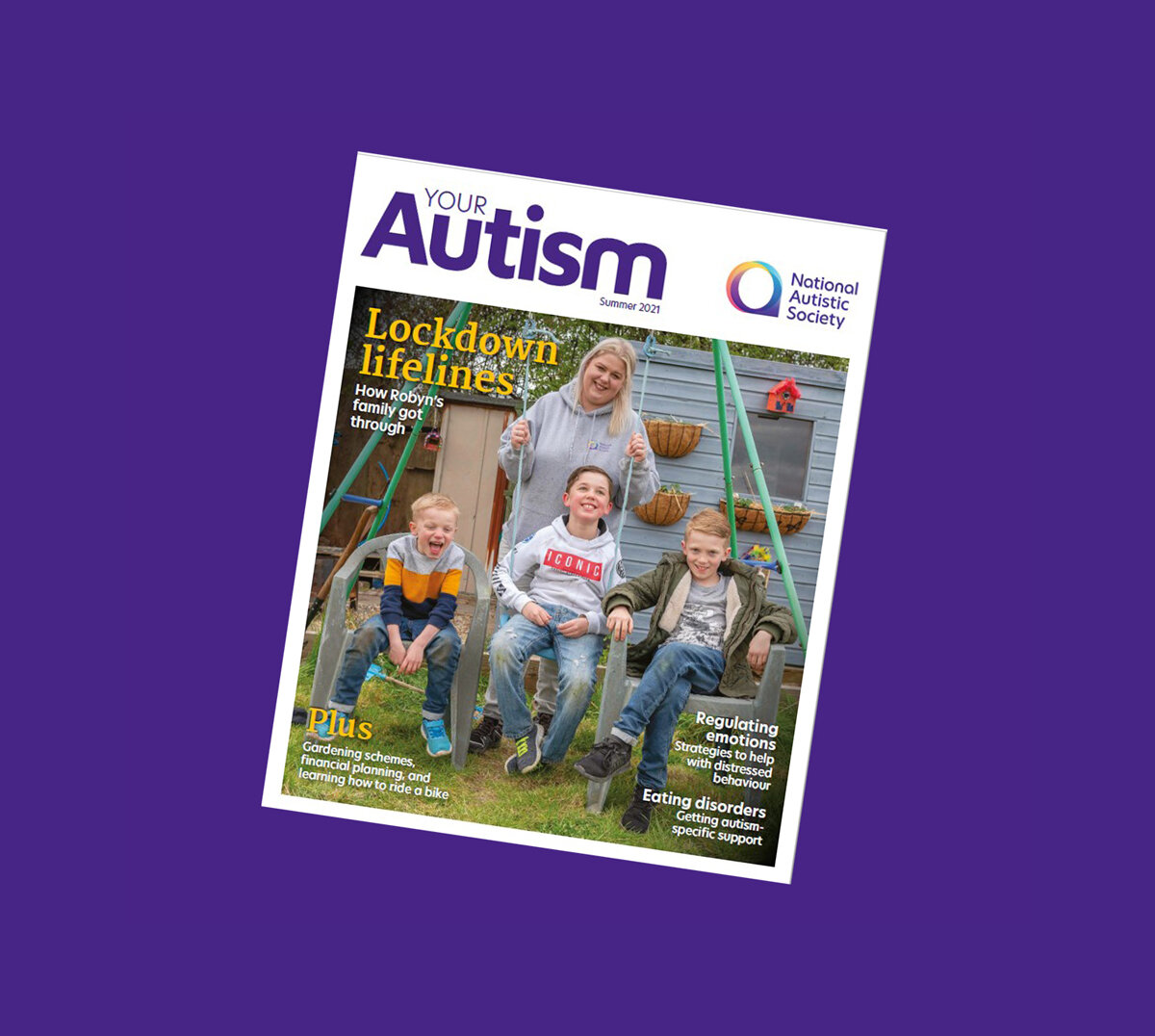 Your Autism magazine
Our charity's award-winning publication, produced exclusively for our members. Each edition brings you the latest autism information from our expert team, stories from autistic people and news about our work.
Become a member and get your copy
Check out what's in our summer issue
We talk to stand up comedian Ashley Storrie.
How Robyn's family coped in the pandemic and how they feel about coming out of lockdown.
Supporting your child to regulate their emotions to help with distressed behaviour.
Gardening schemes for autistic adults.
Dr Pooky Knightsmith and Andrew Edwards on autism and eating disorders.
How to start financial planning for the future. 
Teaching your autistic child to ride a bike.
Sandra and Genesis' diagnosis story. 
By becoming a member of our charity, you will receive our award-winning Your Autism magazine four times a year and quarterly emails with news, events and special offers. You will also be able to join our members' Facebook group and take part in our Annual General Meeting.
"It gives me lots of information about what the National Autistic Society is up to and makes me feel connected in with the wider community."
"As a member I've been able to access, at a discounted price, attendance at the National Autistic Society conferences which are held every year."