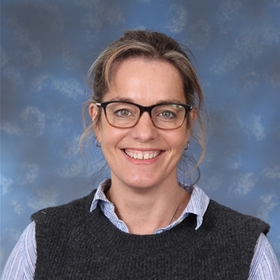 Corinna Laurie
Lead Occupational Therapist and National Autistic Society Clinical Lead
Corinna is highly skilled and experienced Occupational Therapist specialising in the area of Autism. She worked with the NAS since 2009.
Corinna was previously the Lead Therapist within a large multi-professional NHS directorate and she is the Director of a successful therapy agency.
Corinna works as the Principal Occupational Therapist at Helen Allison School co-leading the referrals and admissions team and ensuring high-quality Occupational Therapy Services are embedded across the Helen Allison School.
Corinna is the NAS Clinical Lead for Occupational Therapy ensuring clinical governance and best practice are key to therapeutic provisions across the organisation.
Corinna has completed her PGCert in Autism and is also a qualified holistic reflexologist and Clinical Aromatherapist. Corinna is a published author with her publication 'Sensory and Motor Strategies' proving to be a best seller for the NAS.
Corinna is a Moderator for NAS Autism Accreditation and a local SPELL trainer. She is an experienced presenter and enjoys sharing best practice with professionals and families alike. Corinna presents nationally to a wide variety of audiences and establishments and has been called to represent her profession/students as an expert witness at SEND tribunals.
Corinna is skilled in leadership and follows the latest developments in her field. She is committed to supporting and continually improving the quality of clinical services to ensure positive outcomes for autistic people and their families.