I am a Corporate Volunteer for the National Autistic Society. My primary role is to deliver Lunch & Learn presentations to our corporate partners in order to educate and raise awareness of autism and the National Autistic Society's wonderful work.
I am autistic, as is my older brother, so I hope my personal perspective will offer some unique insights into the autistic experience.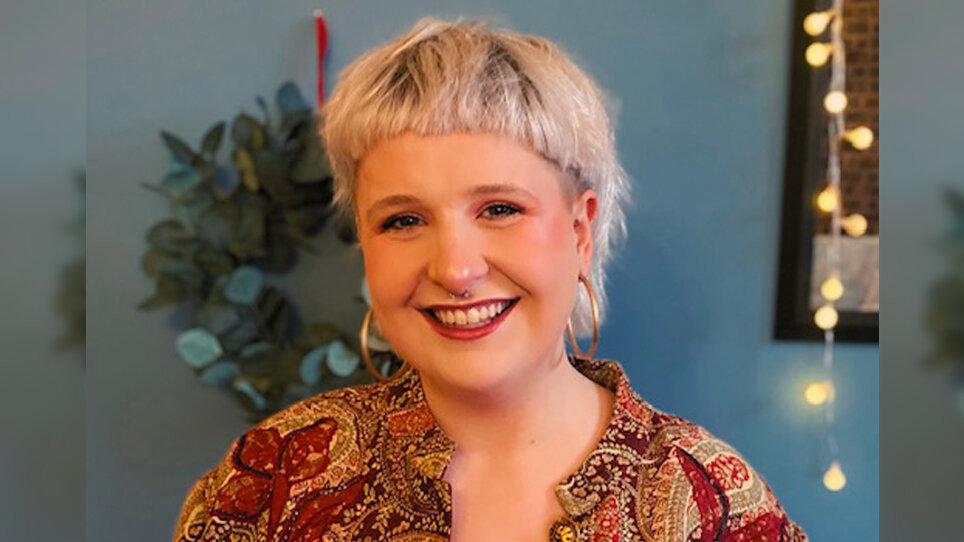 I was diagnosed with autism in June 2022, along with ADHD. Prior to this diagnosis at age 25, I battled poor mental health; I couldn't understand why I especially struggled with certain things like social interaction and hypersensitivity. Receiving my diagnosis was a breath of fresh air. Finally, I could identify why I had always felt different to my peers.
However, it has not been an easy journey since receiving my diagnosis. I have had to reflect on my past experiences through a completely different lens. I have had to practice 'unmasking' having vehemently worn that mask for most of my life – not a small feat. I am very lucky in that my job is understanding of my needs; my parents are supportive when things get tough; and my friends are fiercely loyal and understanding.
Outside of talking about autism (which takes up a fair chunk of my time, I'm happy to say), I love to write. I am studying Creative Writing at the Open University, and one day hope to write a book of my own. Another of my passions is organising and planning (I know, very exciting…) Organisation is my 'special interest'and I love to come up with new ways to organise my home and my life. One of the greatest joys in life, for me anyway, is buying brand-new stationery!
"Neurodivergence advocacy is hugely important to me, so I am truly honoured to be involved with the National Autistic Society."