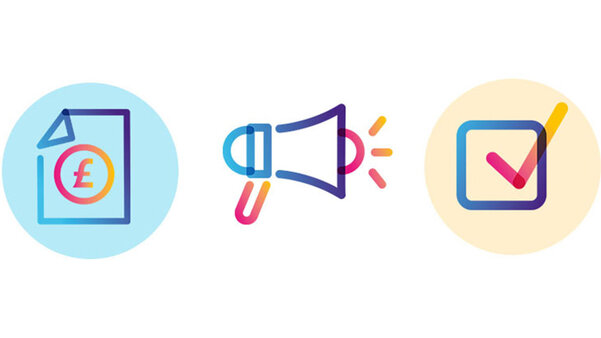 A quick, easy guide to sponsored activities
There are endless ways to raise money through a sponsored event, activity or challenge. What kind of activity appeals to you?
Type of sponsored activities
Most activities can be turned into a sponsored challenge. Consider your strengths and interests when choosing a challenge. What will people sponsor you to do? If you're a keen swimmer, a sponsored swim of a challenging distance could be a good choice. If you're a chatterbox, perhaps a sponsored silence will be the best way to encourage donations.
Here are a few ideas, but this isn't an exhaustive list: head shave, hair dye, swim, cycle, walk, run, backwards walking, skipping, hula hooping, exercise marathon, weight loss, firewalk, silence, chocolate ban, give up your favourite things, baked bean bath, funny challenge, obstacle course, karaoke competition - and so on!
Before your event
Venue and date
Consider a suitable venue to hold your event. For instance if it's a sponsored fitness challenge can you do it in your gym?
Check your desired date against other events in the area scheduled at the same time. Will any of these affect your event?
Bear in mind that people may be more likely to sponsor you just after payday!
An eye for detail
Ask your friends, families, work colleagues and community to sponsor you. Don't be shy - you're not asking for yourself but to help others.
Start an online giving page to make it easy for people to sponsor you - see our handy guide.
Use our downloadable sponsorship form if collecting cash - and don't forget to ask your sponsors to tick the Gift Aid box!
Ask your employer if they offer match funding.
Get creative; set forfeits for when you reach fundraising milestones. For example if you raise £X you will wear a fancy-dress costume when doing the challenge. Be sure any forfeits you offer can be done safely - and that they are something you're willing to do!
Set an ambitious but achievable fundraising target. People who set targets usually raise more.
Order materials from us in plenty of time for your event.
Promote your event
Share on social media.
A personal story may encourage people to donate so if you are happy to do so, share your story and tell them how the money will help - see our website for more information.
We can provide a press release template to send out to local press and radio.
On the day
Ask a volunteer to take photos and/or video your activity.
If appropriate, consider live-streaming your challenge, being sure to include details of how to sponsor you.
Share share share on social media - some people will only donate when they see proof of what you've done.
After your event
Pay in the money you've raised.  
Be sure to thank everyone who sponsored you.
Keep it safe and legal
Your safety should always be a top priority. Please do NOT take any unnecessary risks. Consider carefully what risks may be involved in your activity and take steps to minimise or eliminate these risks. If in doubt about any health risks, take medical advice before starting your activity. Consider whether your activity requires any kind of liability insurance. Unfortunately, activities organised by supporters cannot be covered by the charity's liability insurance.
You may be interested in
For more information, materials or advice