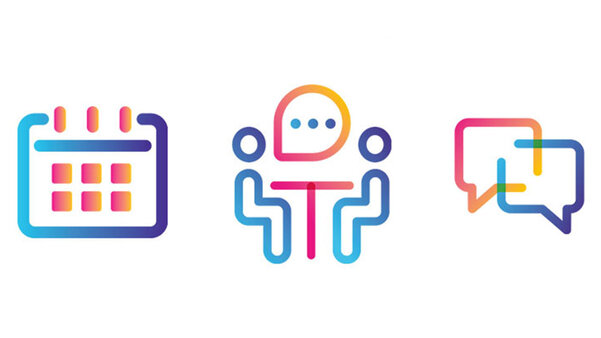 A quick, easy guide to organising a social event - big or small
Organising a social event - big or small - is a great way to raise funds whilst giving your friends, family and wider community an opportunity to get together. Bigger events can take a lot of organising, of course, but the hard work pays off if you plan well in advance and have lots of helpers!
The tips below are written mainly with larger events in mind, but smaller social events can benefit from some of the same advice.
Types of social events
Small social events include coffee mornings, dinner parties, wine tastings, barbecues, craft sales – anything where you invite a small(ish) group of people and ask them to donate to your fundraising.
Big social events usually involve multiple fundraising elements and can include charity balls, golf days, fashion shows, and football (or other sporting) tournaments.
Before your event
Consider what type of event you want to hold
Thinking about your hobbies and special interests, as well as any clubs, organisations or communities you're part of, and who in your network may support your fundraising, should help suggest the type of social event you could organise.
Do some research and decide what suits the size and type of event you plan to create, bearing in mind any financial outlays.
Venue and date
Consider what venue space you have access to. This could be a golf club, restaurant or pub, community centre, village hall, or a large space in a school or church. Ideally you'll be able to get the space donated!
If your event is outdoors, have a contingency plan in place for unfavourable weather!
Does the venue have all the facilities and space that you need, and is it accessible?
Does it have relevant licences in place if you are selling alcohol or playing live music?
If your event is in a public space, you may need other licences. Check with your local council.
Be sure to set the date well in advance to give you time to organise and ensure you will have plenty of helpers to organise and run your event.
Consider other events in the local and wider area. Will your invited guests be available?
Create a realistic timeline, bearing in mind your planning schedule as well as the on-the-day schedule, including set up and clean down after the event.
Resources
Consider setting up a group to help and allocate jobs such as sponsorship, marketing and on the day volunteering (auction spotting, ticket sales, etc).
Think about the content of your event. Do you need to organise entertainment such as a live band, disco, magician or auctioneer? Do you have any talented friends or local groups/contacts/celebrities that could donate their time and talents?
Be confident about what you are fundraising for and why. Know some facts about the National Autistic Society and autism; find out more here: www.autism.org.uk
Are there businesses that may wish to support your event with sponsorship or donation of prizes or services? Some examples would be a photography booth, luxury goods donations for a raffle or auction, sponsorship of a particular hole or contest at a golf day.
Get creative. Will your event have a theme that will help encourage people to take part? Some popular themes can be: superheroes, retro night, masked ball, wild west, or themes developed from any special interest.
Contact us in plenty of time to request fundraising materials, a letter of authority if you're requesting donations from businesses, or a press release template.
Fundraising elements - mix and match to suit your event
Entry fee
Auctions (see our handy how-to guide)
Raffle (see our handy how-to guide)
Ask for donations; we can provide collection buckets for the bar or donation envelopes for the tables.
Pledge cards: for higher-end events, guests may be happy to make a pledge to donate particular amounts. A skilled auctioneer can advise on this.
Pay-to-play games like Heads or Tails can be a great way to start the evening. (Heads or Tails; everyone stands and either puts their hands on their head or on their bottom, the MC flips a coin and if it's heads everyone with their hands on their heads stays in while everyone else is out. This is repeated until there is one person left, and they're the winner. All participants pay to take part, and there is a prize for the winner; this is often a bottle of wine or similar.)
Use your online giving page to take credit card payments.
Competitions: for a golf day you can have a longest drive contest. For a charity ball or dinner, a wine tasting competition might suit. Tailor the competition to the theme of your event where possible.
Make a budget
Count your costs. Can you get anything or everything donated? You may need to pay for the venue, any suppliers, the cost of printing materials for the event, or any fees associated with planning the event.
Make a realistic estimate of income. It's tempting to budget based on everyone you invite coming along and donating generously, but this is not usually achievable.
Subtract your costs from your income and use this to set your fundraising target. People who set targets usually raise more - so set yourself a target! Make it ambitious but achievable.
Promote your event
Who will you invite? Ask friends, family and colleagues to promote your event at their school, workplace or in their community.
Do you know of a local celebrity to invite?
We can provide a press release template to send out to local press and radio.
Share on social media.
Put together a poster to promote your event – we can give you a charity supporter logo to use.
Get your event listed on any free listings in your community on or the internet.
A personal story may encourage people to donate so if you are happy to do so, share your story and tell them how the money will help - see our website for more information.
Promote your online giving page - those who cannot attend may wish to donate.
How you'll take money
Arrange a cash float for any raffle or other sales on the night.
If asking for an entry fee to the event, think about the easiest way for people to book in advance. There are many websites where you can sell tickets online, but do watch as some charge fees.
Another way to collect entry fees is by asking people to pay on your online giving page, then keep a running guest list of those who have paid.
Setting up an online giving page also allows those who cannot attend to send apologies by way of a donation.
See our guide to setting up an online giving page. It's easy and can make all a big difference in your fundraising!
On the day
Draw up a checklist of everything you need and make sure you have plenty of volunteers to help and appoint them with specific roles.
Be sure everyone involved in helping is briefed on all elements of the event.
If you are busy hosting, appoint someone to take overall charge of the event and make sure all volunteers know who this is.
Make sure any money collected at the event is secure.
Take photos and videos to post on social media, to send to your guests afterwards or to those who couldn't attend, and of course to us so we can see what a fantastic event you have organised!
Thank your supporters and if you are happy to do so, talk about the cause and why raising funds to help autistic people is so important to you.
Don't forget to remind people of the different ways they can donate.
After your event
Pay any costs or fees you have incurred.
Pay in the money you've raised.
Be sure to thank everyone who helped you, by donating to the event, volunteering, or bidding on prizes. If you can do this through a channel with a link to a donation page it could spark extra funds.
Spread the word of the event's success on social media and the local press.
Keep it safe and legal
Do you need first aiders at the venue? Are you or any of your volunteers first-aid trained? Does the venue have a first-aider on site who can be there during your event? Or if you're having large numbers of people, consider whether you should hire in first aiders. Several organisations are available to hire for reasonable prices - and your guests' safety is worth allocating budget towards.
The Government website has a helpful guide on organising and running a community event with links to health and safety and legal requirements.
If you're selling alcohol or putting on entertainment at your event, you may need a licence. Check with the local council what licences may be required, and check with the venue if they have the relevant licence already.
Consider whether your event requires any kind of liability insurance. Unfortunately, activities organised by supporters cannot be covered by the charity's liability insurance.
You may be interested in
For more information, materials or advice