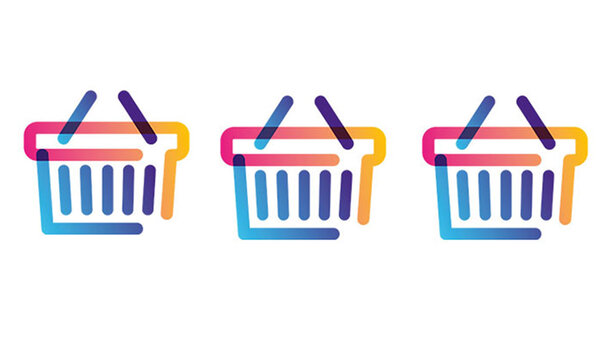 A quick, easy guide to selling for charity
There are lots of ways to raise money through sales. Consider what you have to sell and how best to sell it. If you bake, sell cakes! If you are well connected in your community, you could hold something in conjunction with an upcoming local event, or if you're a fan of eBay, an online sale is perfect. Whichever appeals to you, we have some handy tips to consider during your planning.
Types of sales
Yard sales/car boots
Craft fairs or local markets
Bake sales in the workplace, school, or local community
Online sales and auctions
Sales with a percentage of proceeds to the National Autistic Society - see note below about Commercial Participation agreements.
Before your event
Venue and date
For live sales (non-online) pick a busy period in a prime position with good footfall or a reputable site for selling. Consider selling during another big event or a particularly relevant time to guarantee interest.
For online sales or auctions, decide on your most suitable platform – do your research and choose a reputable one. Most popular include eBay, Etsy, Depop and Gumtree to name a few. If you do decide to use eBay, there are various ways of doing so. Check out our guide to online giving to decide what works best for you.
Read the small print to be certain you've taken into account any fees.
Planning ahead
If your sale requires creativity, like a bake or craft sale, recruit your creators early. The same applies to obtaining goods to sell, eg bric-a-brac, plants or similar.
If applicable, search for a variety of good quality goods and keep a note of what you have been offered. Approach local businesses to donate or help.
If you plan to sell all day, recruit volunteers and create a rota for the sale.
Establish a fair, varied pricing system. By creating a price plan you can calculate your potential fundraising.
Alternatively, you could ask people to simply give what they feel the item is worth – a bit riskier but people can be generous when deciding for themselves.
If selling food, consider an offering for different dietary requirements and add labels to any items that contain nuts or other known allergens.
Boost your fundraising by selling additional items - tea and coffee, sweet bags to tempt the kids (if appropriate) or recipe cards for an extra donation. Could you run another easy fundraising activity like a sweepstake or guess the weight of a giveaway?
If you are holding a sale at work, boost your funds by doing a trolley round later in the day with leftover items. Use a round robin email to notify everyone you are open for business.
An important note for sales by sole traders/businesses
If you intend to sell goods or services and donate a percentage of proceeds to the charity, there are some legal requirements around a Commercial Participator agreement. Contact us (email below) to discuss.
How you'll take money
Have a cash float on hand for making change.
Consider setting up an online giving page – so that even if people don't have cash they can still buy items by donating to your page.
Promote your sale
Advertise your sale – use social media and make a poster to promote it. Ask us for a National Autistic Society Supporter logo - contact details below.
Ensure people know why you are fundraising – inspire by sharing your story and talk about our work. Read up on our work at www.autism.org.uk
On the day
Attract positive attention – consider fancy dress, bright colours, displays and signage.
Don't be shy about asking people to support your sale. You're doing a good thing, and many people will be happy to be included.
After your event
Pay any costs or fees you have incurred.
Pay in the money you've raised.  
Be sure to thank everyone that bought goods and helped you. If you can do this through a channel with a link to a donation page it could spark extra funds.
There are other ways of doing good with your 'goods'. Consider the way you shop. Several online fundraising platforms give a donation to charity when you spend your money via their site. Consider this for any online shopping you do. Easyfundraising.org.uk is one of our favourites.
Keep it safe and legal
Ensure you have a secure place for your money when you finish.
Food hygiene certificates are not a legal requirement but if you are handling food please do it safely. Please visit www.food.gov.uk and search catering for charity.
Have two people present to break seals on any collection tins and count donations.
Try to bank raised funds on the same day or as soon as possible after your sale.
You may be interested in
For more information, materials or advice