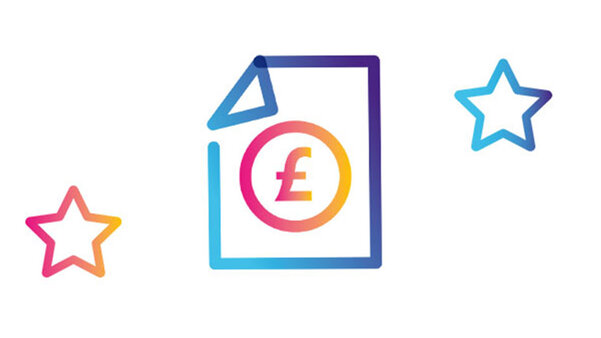 A quick, easy guide to raffles
Everybody loves a raffle! They're a great way to raise money and can be part of almost any fundraising event, but some do need a licence. This guide sets out the basics and gives you the tools you need.
Types of raffles
Small raffles: This is the simplest type of raffle to organise and does NOT need to be registered with the Gambling Commission or local authority. To qualify as a small raffle, your raffle must meet these criteria:
Tickets are only sold on the day of the draw.
Tickets should not cost more than £1.
A maximum of £250 can be spent on prizes.
Donated prizes can be accepted.
No money prizes can be offered except gift vouchers.
All proceeds must be donated to the charity.
Private raffles: A private raffle does NOT need to be registered either.
Tickets for this can only be sold to people living or working in the same premises, or who are members of an organisation or club.
This raffle can only be advertised on the tickets, to members or on the premises.
All proceeds must be donated to the charity.
Small and large society raffles: These DO need to be registered with your local authority to obtain a licence. It's important they comply with the Gambling Commission's requirements.
Tickets are sold over a period of time and can be sold to the general public.
The maximum price per ticket is £2.
Tickets may only be sold to people over the age of 16.
You must purchase a licence (average cost is £30-£40) for a year with a named promoter.
You must follow the local authority's rules on raffle administration and what must be printed on tickets.
Unfortunately, you cannot run a society raffle under the National Autistic Society licence.
Before your event
Prizes
Don't buy prizes if you don't have to - instead kindly persuade people to donate them.
Create a list of local businesses to contact as well as any large organisations you have links with.
When asking for prizes, be confident about what you are fundraising for and why. Read up on our charity - find out more about our work on the website.
Offer something in return – publicity, advertising, event presence, special thanks in person.
Get written confirmation of any prize terms and conditions including validity dates.
Choose a varied and suitably-sized selection to appeal to your likely raffle ticket purchaser. Group smaller items together, if appropriate, to make a more desirable prize.
Set a fundraising target based on how many tickets you can reasonably expect to sell.
How you'll take money
If you're holding a small raffle, arrange a cash float for raffle ticket sales.
Consider setting up an online giving page – so that even if people don't have cash they can still buy raffle tickets by donating to your page.
If you are running a society raffle and plan to use volunteers to help distribute tickets, consider how this can be administered and how cash can be retained and banked.
Promote your raffle
Use social media or local advertising to promote your raffle and be sure to include a summary of prizes to attract positive attention.
On the day
Attract positive attention if you are running a raffle stall – fancy dress, bright colours, displays or signage.
Think about what you'll say to attract ticket purchases, whether this is done in advance or on the day – keep it short and polite. Thank every person for their donation regardless of how many tickets they buy.
After your event
Pay any costs or fees you have incurred.
Pay in the money you've raised.  
Be sure to thank everyone who bought tickets, volunteered, or provided prizes. If you can do this through a channel with a link to your donation page it could spark extra funds.
Spread the word of the event's success on social media and the local press. Ask us for a press release template you can use.
Keep it safe and legal
Make sure your prizes are safe, reputable and fit comfortably with the aims of the charity.
Charitable donations that are given in return for something i.e. a potential prize are NOT eligible for Gift Aid. This means that money paid for raffle tickets is NOT eligible for Gift Aid.
To see full guidelines and advice on holding raffles or if you're concerned about licensing requirements, contact your local licensing authority or the Gambling Commission.
You may be interested in
For more information, materials or advice