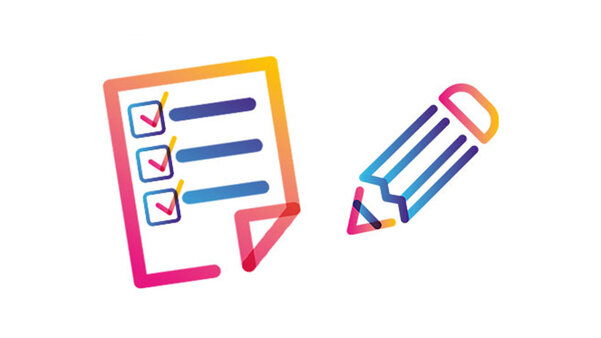 A quick, easy guide to holding a quiz
Organising a charity quiz is a great way to raise money in a fun and very sociable way. It's also relatively easy to organise.
Types of quiz
Established quiz
To work with an established quiz night, find a popular quiz in your community and ask if they'll donate one quiz night to the National Autistic Society with proceeds to your fundraising. You can also add other fundraising elements, like a raffle - see below.
Do-it-yourself quiz in a pub or a private venue
Writing a quiz yourself can be great fun, and allows you to craft your quiz around a special interest, or simply to include topics you know your guests will enjoy. More tips on writing quizzes below.
Before the event
Venue and date
Most people choose to either hold a pub quiz or to have it in a private space: a workplace, a school, or a community hall or church hall.
To hold your own quiz in a pub, first find one that will allow you to run your own. Often they'll be open to this if it's likely to bring in custom on a night when they're normally quiet, perhaps a Monday or Tuesday. You'll want to check they have a suitable space they can reserve for your quiz, and ideally, they'll have a microphone / sound system that you can use for reading out the questions and playing a music round (if applicable).
To organise your own quiz away from a pub, consider a community centre, a village hall, or a school or church hall. Ideally, you'll get the space donated!
Does the venue have all the facilities and space that you need, and is it accessible?
If you are planning to sell alcohol or play live music, does it have relevant licences in place?
Set your date, being sure to plan far enough in advance to allow time for quiz writing, promotion and securing prizes.
Consider other events in the local and wider area. Will your invited guests be available?
Writing a quiz
Writing a quiz can be great fun but does take time to research and check your facts.
There are many websites and books dedicated to trivia, so if you don't want to write your quiz from scratch, you can use the internet or your local library to find questions or whole quizzes.
Make sure you think about how easy or difficult your questions are. Consider adding some true/false or multiple-choice questions to ensure it's not too brain-achingly difficult!
How you'll raise money
Pay to play: the amount you charge to enter the quiz. Depending on your audience, this can be almost any amount - for most quizzes, £2, £3 or £5 per person will work (remember, it's for charity so you can usually ask for a higher amount than a non-charity quiz might charge for entry). If your quiz entry fee includes anything else (food or drink, for instance) adjust the entry fee accordingly.
Online giving page: setting up a JustGiving page or Facebook Fundraising will allow your invited guests to donate ahead of time, or on the night using a credit card or PayPal. It also allows those who cannot attend to donate. (See our handy how-to guide for online giving).
Everybody loves a raffle! Tickets can be sold before the first round and in the interval to boost funds. (See our handy how-to guide to raffles).
Make a budget
Count your costs. Can you get anything or everything donated? You may need to pay for the venue, any suppliers, the cost of printing materials for the event, or any fees associated with planning the event.
Make a realistic estimate of income. It's tempting to budget based on everyone you invite coming along to play and buying raffle tickets, but this is not usually achievable.
Subtract your costs from your income and use this to set your fundraising target. People who set targets usually raise more - so set yourself a target! Make it ambitious but achievable.
Promote your event
Who will you invite? Ask friends, family and colleagues to promote your event at their school, workplace or in their community.
Do you know of a local celebrity to invite? This may be a stretch for a quiz, but it's worth asking where applicable – especially if it's someone with a link to the quiz theme!
We can provide a press release template to send out to local press and radio.
Share on social media.
Put together a poster to promote your event – we can give you a charity supporter logo to use.
Ask the venue to promote your event, display posters, and share on their social media channels.
Get your event listed on any free listings in your community on or the internet.
A personal story may encourage people to donate so if you are happy to do so, share your story and tell them how the money will help - see our website for more information.
Promote your online giving page - those who cannot attend may wish to donate.
On the day
Plan how you will mark scores and appoint a volunteer/s to help you with this if you can.
Consider providing prizes for the winners of the quiz, for the best team name, and maybe also a 'wooden spoon' prize for the team coming last. Prizes can be as simple as inexpensive medals which can be bought online, bags of sweets, or something homemade.
Be confident about what you are fundraising for and why. Know some facts about the National Autistic Society and autism; find out more here: www.autism.org.uk
Have a cash float and a system in place for taking entry fees / raffle ticket money. Be sure to encourage donations to your online giving page if people want to pay with a card.
Be sure to print out enough answer sheets and picture round sheets for your anticipated numbers.
If you are playing music as part of a quiz round, ensure you have the right format for the device being used.
Have a sound test before guests arrive to avoid any technical issues during the quiz. With the best preparation in the world, things do go wrong so have a sense of humour about it and maybe a joke or two up your sleeve!
Appoint a technical aid or know who to ask to help with any technical issues.
Don't forget lots of pens!
After the event
Pay any costs or fees you have incurred.
Pay in the money you've raised.
Be sure to thank everyone who helped you, by donating to the event, volunteering, or bidding on prizes. If you can do this through a channel with a link to a donation page it could spark extra funds.
Spread the word of the event's success on social media and the local press.
You may be interested in
For more information, materials or advice