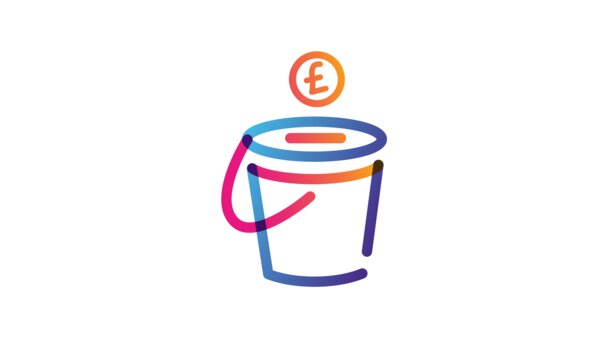 A quick, easy guide to collections
Organising a collection can be a fun and easy way to help you to connect with your community whilst raising funds and autism awareness at the same time.
To collect on public property (most street collections fall under this heading), you must get written permission from the relevant local authority. Each council may have its own guidelines and application process.
Types of collection
To collect on private property you must get permission from the property's management. There are lots of great places to choose from: rail stations, shopping centres, sports venues, supermarkets or pubs. Consider footfall and peak times.
Or ask your workplace, school, local shop, pub, hairdresser, GP, or café to display a collection tin. Always get permission from the property management, make sure the tin is securely placed, and empty the tin at regular intervals.
Before your collection
Venue and date
Decide where you'd like to hold your collection and choose a date/time that draws a good footfall.
When approaching places to collect, be confident about why you are fundraising.
Read up on autism facts.
Get the permission required well in advance and ideally in writing.
Be sure to check the date offered against any other events or promotions that might be taking place within the area at the same time. Also check against holiday dates when footfall could be lower.
An eye for detail
When you get permission for your collection, make sure you agree in advance the areas you may collect in and confirm all details in writing. We can supply you with a standard letter of authority if you need to provide this.
If you'd like some fundraising materials, use your materials form, call 0808 800 1050 or email fundraising@nas.org.uk for more information.
If you have several people helping, draw up a rota and make sure everyone knows timings.
On the day
Attract positive attention – fancy dress, bright colours, displays or signage.
Think about what you'll say to attract donations – keep it short and polite. Thank every person for their donation, regardless of the amount they give.
Consider the weather and the general safety of anyone helping you.
Don't shake your bucket – it is prohibited, can be a nuisance, and gives you wrist ache!
Don't cause any obstruction, danger, inconvenience or annoyance, and always follow safety instructions from the venue.
After your event
Pay in the money you've raised.  
Be sure to thank everyone who helped you.
Check your collection permit (if applicable) as some will have specific requirements around reporting back on how much was raised.
Keep it safe and legal
The minimum legal age for collecting money is 16 in the UK but can vary in places; check with your local authority.
Ensure the collection tins or buckets are individually numbered and sealed.
Plan how to safely and discreetly transport money after the collection and to the bank. Buckets and tins should be in a bag so those around you are not aware you are transporting money. Do not transport cash on your own.
Have two people present when breaking seals and counting money.
Try to bank money on the same day or the following morning if your collection runs late.
You may be interested in
For more information, materials or advice