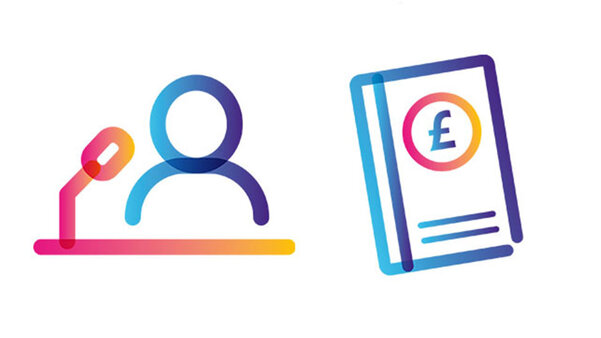 A quick, easy guide to auctions
There are various ways to hold an auction. Do some research and decide which suits the size and type of event you plan to create. Most of the work behind an auction actually happens during the planning phase. Here's an overview to get you started.
Types of auction
Live auction
The classic auction of goods or experiences, featuring an auctioneer who asks for and manages bids from the audience. The highest bid wins, and the winner is obliged to pay the winning bid price. This style works for a medium-sized event with good atmosphere.
Silent auction
Auction of goods or experiences but bids are submitted electronically or on paper. This may be conducted by sealed bid (all together in sealed format and highest bid wins). It can often run alongside a live auction, adding to the excitement at a large event.
Auction of promises
People donate their time, skills or experiences rather than goods to attract bids and the highest bid wins. This works well for smaller auctions.
Dutch auction
Each item starts at a high asking price and slowly drops lower until someone bids. The first person to bid is the winner. This type of auction can be a little more daring.
Online auction
Can be a variation on most of the above. There are some sites dedicated to online auctions, or you can manage your own via a Facebook group or dedicated webpage.
Before your event
Venue and date
Consider the dates of other events in the local and wider area. Will your invited guests be available?
Be sure to set the date well in advance to give you time to organise and ensure you will have plenty of helpers to organise and run your auction.
Consider what venue you have access to. This could be a pub or restaurant, a community centre, a village hall, or a school or church hall. Ideally, you'll get the space donated!
Create a realistic timeline, bearing in mind the time needed to set up and clean up after the event.
If your event is outdoors, have a contingency plan in place for bad weather!
Does the venue have all the facilities and space that you need, and is it accessible?
If you are selling alcohol or playing live music, does it have relevant licences in place?
If your event is in a public space, you may need other licences. Check with your local council.
People
Consider setting up a group to help and allocate jobs such as sponsorship, marketing and on the day volunteering (auction spotting, ticket sales, etc).
If you're holding a live auction, you'll need an auctioneer. Well-meaning friends are wonderful, but to make the most of your auction it's hard to beat the skills of an experienced auctioneer. Ask your network for recommendations, and note that most auctioneers will charge a fee - although you can usually negotiate a favourable fee if you specify it's for a charity event.
Auction items
Ask your network of friends, family and colleagues to donate items to auction, as well as local businesses and larger organisations you or your network may know.
Be confident about what you are fundraising for and why. Know some facts about the National Autistic Society and autism.
Offer something in return: a presence at your event, special thanks in person, inclusion of the donor's name in the auction list, or event promotion.
If possible, learn the retail value of each auction lot so you can make the most of the donation – but bear in mind that money-can't-buy experiences are often the most popular!
Choose 6-8 good items – quality is usually more valuable than quantity. Lengthy auctions lose attention.
Choose the right items for your audience. Are you likely to get bids from your guest list?
Get written confirmation of any terms and conditions, including validity dates for any vouchers or experiences.
Fundraising elements - mix and match to suit your event
Entry fee
Auction bids
Ask for donations; use our materials order form to request collection buckets for the bar or donation envelopes for the tables.
Pledge cards: for higher-end events guests may be happy to make a pledge to donate particular amounts. A skilled auctioneer can advise on this.
Pay-to-play games like Heads or Tails can be a great way to start the evening.
Use your online giving page to take credit card payments.
Make a budget
Count your costs. Can you get anything or everything donated? You may need to pay for the venue, any suppliers, the cost of printing materials for the event, or any fees associated with planning the event.
Make a realistic estimate of income. It's tempting to budget based on everyone you invite coming along and spending money on bids, but this is not usually achievable.
Subtract your costs from your income and use this to set your fundraising target. People who set targets usually raise more - so set yourself a target! Make it ambitious but achievable.
Promote your event
Who will you invite? Ask friends, family and colleagues to promote your event at their school, workplace or in their community.
Do you know of a local celebrity to invite?
We can provide a press release template to send out to local press and radio.
Share on social media.
Put together a poster to promote your event – we can give you a charity supporter logo to use.
Get your event listed on any free listings in your community on or the internet.
A personal story may encourage people to donate so if you are happy to do so, share your story and tell them how the money will help - see our website for more information.
Promote your online giving page. Those who cannot attend may still wish to donate.
Create a buzz and send the auction lots list or a sneak peek ahead of the event.
On the day
Be sure your auctioneer is briefed on the prizes and the cause and is ready to generate friendly rivalry and boost bids!
Appoint volunteers to bid spot and manage payment and distribution of lots.
Make an auction list for each table along with any T&Cs and validity dates.
If appropriate, have your auction bids on display and have volunteers walk around with suitable items to encourage bids and talk about the cause.
After your event
Pay any costs or fees you have incurred.
Pay in the money you've raised.
Be sure to thank everyone who helped you, by donating to the event, volunteering, or bidding on lots. If you can do this through a channel with a link to a donation page it could spark extra funds.
Spread the word of the event's success on social media and the local press.
Keep it safe and legal
Auctions, unlike raffles and lotteries, do not fall under gambling laws but they do come under the Trade Descriptions Act, so make sure you value items accurately.
You do not need to have a licensed auctioneer, but you may find it useful to contact an auctioneer who is a member of a professional organisation (NAVA, SOFAA).
Consider building a risk assessment into your planning in case an item becomes unavailable or someone doesn't complete a purchase. Create some terms and conditions to guide participants.
Are your auction items safe, reputable and fit comfortably with the charity's cause?
Items purchased at auctions can be eligible for Gift Aid if the items are commercially available products and if their commercial value is communicated to bidders prior to auction. If the item then auctions for more than the commercial value, Gift Aid can be claimed on that difference.
You may be interested in
For more information, materials or advice