About us
Radlett Lodge looks beyond autism to the individual needs of every pupil, and puts their needs first. We help our students reach their potential.
As the Principal of Radlett Lodge School and residential provision for children aged 4-19 with autism and additional needs, I am delighted to be leading such a forward thinking, inclusive school which embraces and promotes the values of the National Autistic Society ensuring that we create a society that works for autistic people.

My twenty-five years teaching experience as a qualified teacher have enabled me to work with children and young people aged from 3-25 as well as adults. Some of the varied roles I have had as a teacher include: Class Teacher, ELKLAN tutor, Early Years Special Educational Needs and Disabilities Coordinator, Advisory Teacher for Learning and Behaviour Support, Inclusion Manager and Special Educational Needs Coordinator for a Junior School, Key Stage 3 Coordinator for Years 7, 8 and 9, Assistant Headteacher and Deputy Headteacher.

I have worked extensively in primary schools, secondary schools and for two years as Headteacher at Blanche Nevile School for Deaf Children aged 3-16. My post before Headteacher was that of Deputy Headteacher at an 'outstanding' special educational needs and disabilities high school in the London Borough of Harrow for students aged 11-19. My experience includes working with pupils with autism as well as the following needs: communication, learning, behavioural, medical, physical, sensory, emotional, hearing impairments and visual impairments.

In November 2015 I was invited to Estonia by their Ministry of Education with a colleague to talk about the Special Educational Needs and Disabilities Code of Practice, provision for students with SEND and parental engagement and involvement. Having completed the National Professional Qualification for Headship (NPQH) and MA Education (Autism), I utilise my strategic leadership skills, knowledge and expertise to further enhance and develop the best possible outcomes and post 16 opportunities for the pupils of Radlett Lodge School together with the support of their families, the staff, the Local Governing Body and wider community.

I enjoy the opportunities and challenges that enable us to prepare the pupils of Radlett Lodge School for their adulthood. As a Mum of three daughters, I appreciate the privileges of parenthood and how they are complemented by everyone we share our children's journeys with.

Warm wishes,
Geraldine Mendonça
MA Education, B.Ed, NPQH
MCCT
Principal
"Radlett Lodge School understands and supports my child in the most wonderful way. He receives superb care and attention by the wonderful staff there. As parents, we think that the school is amazing and we have the utmost confidence in it."
Radlett Lodge is a small school with just 55 pupils. This means staff and pupils get to know each other well. We develop trusting relationships which in turn make sure that our young people are equipped to make their own choices in life and have the chance to be as independent as they want to be.
At Radlett Lodge we celebrate the achievements of all of our pupils and recognise that what some might see as a tiny step can be the biggest of challenges. Every Friday, we have a special assembly for the whole school where we mark individual celebrations (birthdays, academic or social success, personal developments) as well as cultural and public celebrations, considering how they reflect our British values.
Life at Radlett Lodge is always fun. We have a distinct sense of community and helping children and young people feel they belong both in the school and in our wider community is highly important to us.
School facts
Ofsted: Good, January 2020
Accredited with Autism Accreditation
Early years, primary, secondary and post-16
Ages 4 to 19, girls and boys
Teaching and caring for children with autism since 1974
43 day places, 12 weekly residential places
Flexi-boarding during term time and holidays
On-site behaviour team, speech and language therapist and occupational therapist
Typical staff to student ratio is 1:2
Children accepted from 25 referring local authorities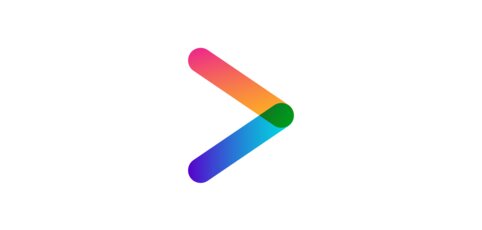 Take a virtual tour
Due to the Covid-19 and government guidelines we are restricting tours of the school. Take a look at our learning environment here.
Find out more