Mental Health Awareness Week
Published on 14 May 2021
Mental health is an important topic we should all know more about, at any age - and Mental Health Awareness Week (which runs every May) acts as an important reminder. We spoke to Ani Angelova, who teaches at Sybil Elgar School, to find out about how students and teachers alike marked the week.
"We try and do a lot of work around mental health. It's really important, for both the staff and kids, especially at the moment as we have all been dealing with the change and uncertainty of balancing remote learning and being in school. This year has been difficult, but everyone is feeling more positive."
"For the pupils, it's important to make learning visual and practical where possible, as well as getting close to nature for all the benefits."
While unfortunately much of the UK faced rainy weather during the week, the school came up with plenty of activities to explore mental health and good wellbeing practices: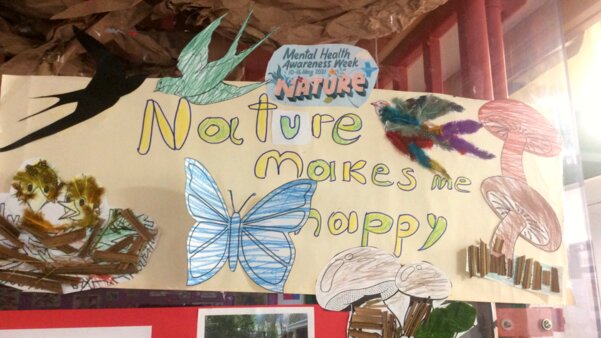 Preparing planters by recycling tyres and plastic bottles to then use in the garden in better weather.
Using characters from popular shows like Frozen to lessons on exploring emotion and self-expression.
Creating collages and posters (see photo) from natural materials found in the playground to explore the theme of "how you feel in nature".
Sensory play, with giant bubbles and bottles of glitter.
Yoga and dancing for both staff and students, which everyone has enjoyed.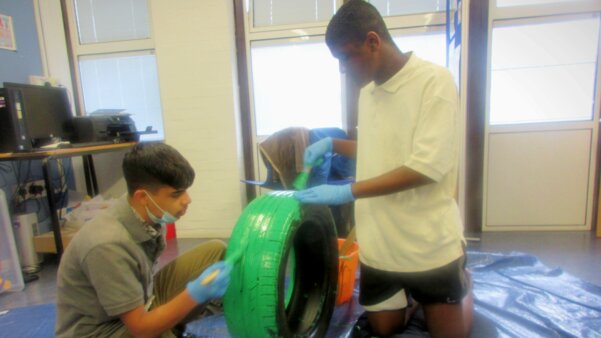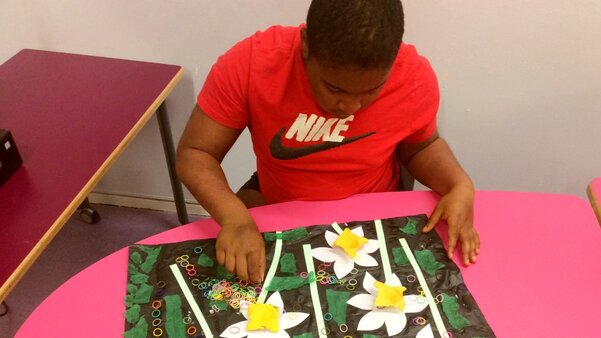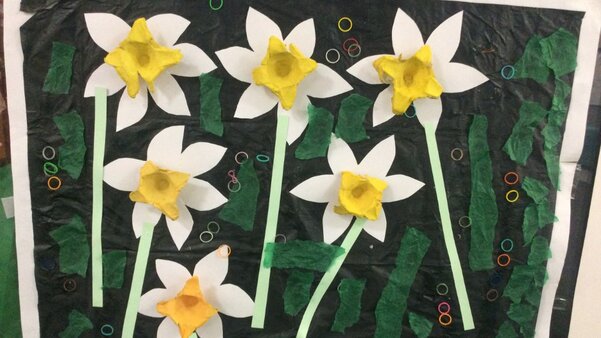 The school is now looking forward to more socialising and outings, including canoeing trips and science week later in June and we'll be checking back with them then to find out more about all the activities they have planned! You can find out more about Sybil Elgar, our school in Southall, West London, on our website.
As we continue to face the challenges and changes that come with lockdown beginning to lift it is important to prioritise your mental health and wellbeing. Check in with yourself and get help if you need to. Please talk to your line manager if you're struggling, or you can utilise our resources on Lorna including our free Employee Assistance Programme (EAP) at any time.