Quality of life framework
Every child is entitled to an education and every child deserves the best possible developmental opportunities so that they learn more and do more, preparing themselves for life after school. Our autistic pupils learn in happy and safe environments that are able to support their individual needs as autistic learners.
All National Autistic Society schools and Children's services follow our Quality of life (QoL) framework. The major objective of this framework is to ensure we plan each child's education carefully and cohesively, shaping each pupil's provision around their EHCP and agreed developmental goals in order to develop pupils' knowledge and skills now and for the future.
Our QoL framework includes:
putting the child and family at the centre of the assessment and planning process
assessing our pupil's quality of life using a range of indicators
combining support and development across academic, vocational, life skills, occupational therapy, psychological, speech and language, and pastoral inputs
working with colleagues in partner organisations and Incorporating autism best practice to support individual development
ensuring each pupil has a nominated keyworker who has the potential to change a child's life by being the key advocate for the pupil in school and key point of liaison for the parents
ensuring our curriculum supports pupils in developing the skills they need now and will need in the future to have the best possible quality of life.
Our QoL framework is built on the National Autistic Society's position that parents and young people need to be full participants in decision making and that we should be working together to support autistic young people to live the lives they want as they move towards adulthood.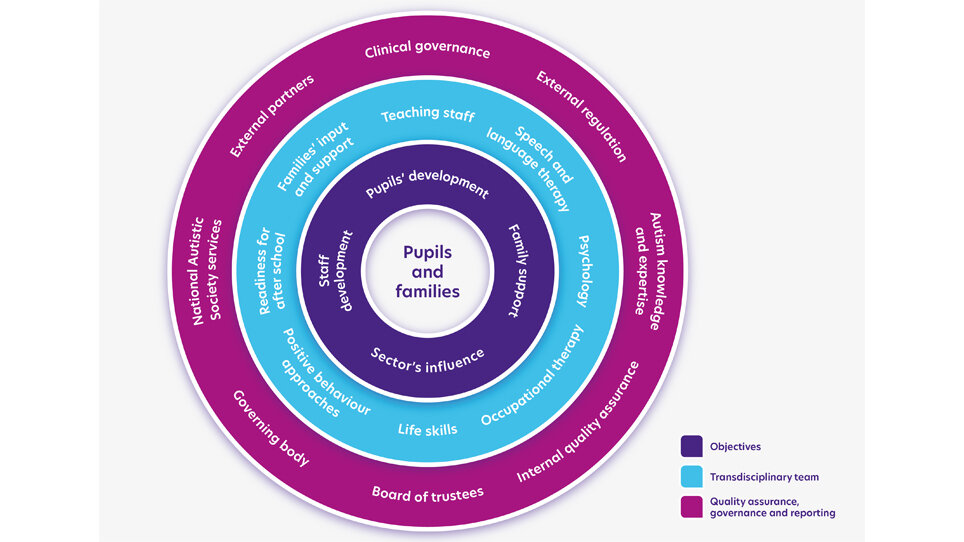 We are delighted to be developing our Quality of life framework in partnership with Swalcliffe Park School. Together we are determined to improve outcomes for our students through increasing opportunities for networking, understanding best practice, innovation and resource sharing.